WRITTEN BY GERALD GLAVOTA
I have been writing primarily about whisky for about a decade and recently it has been really amazing after being freed from various restrictions. Many of this year's journeys, like many before, included the pursuit of friendship, knowledge, discovery, and luxury.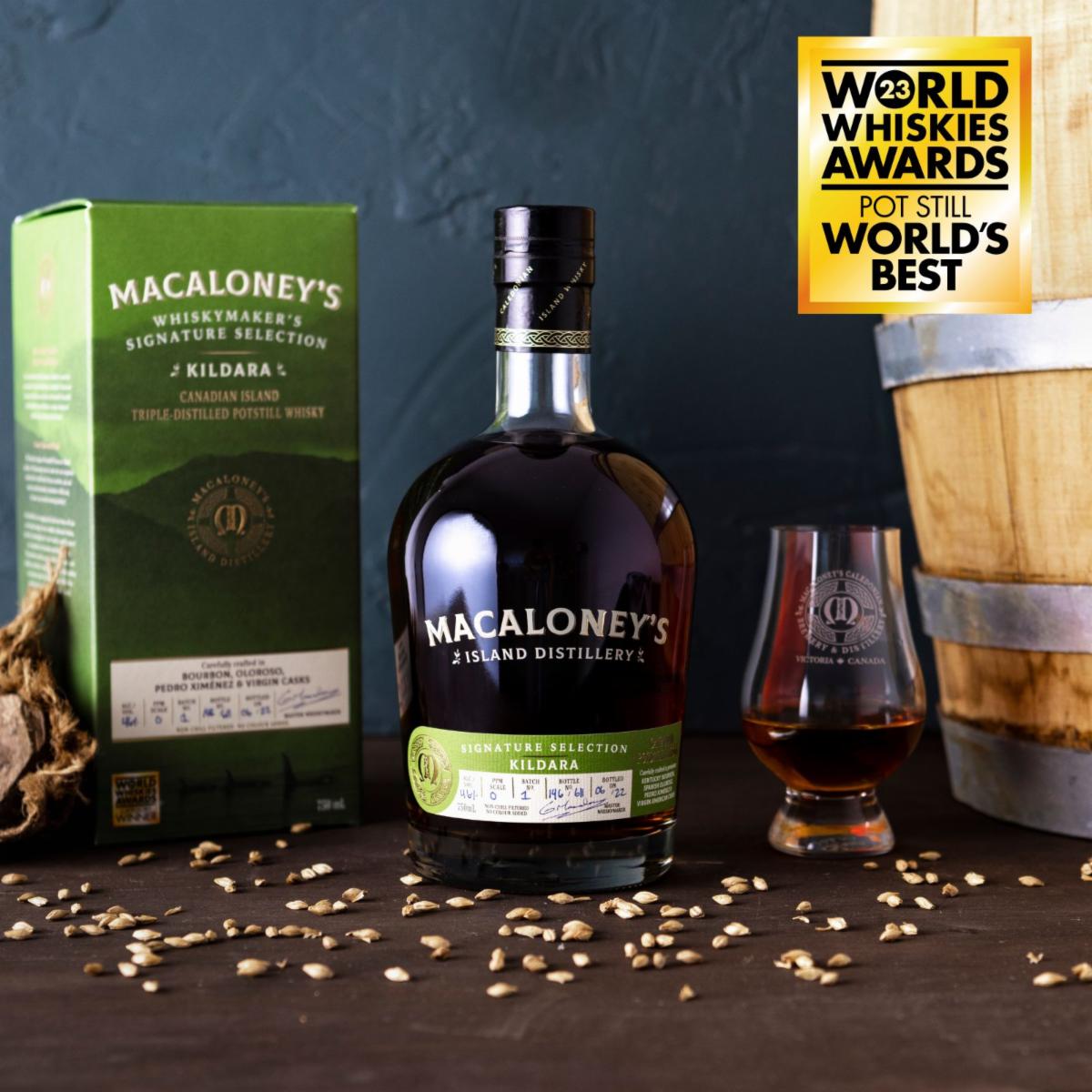 My highlight of the new year is attending the Victoria Whisky Festival, which I highly recommend attending and it was highlighted in Forbes as one of the Top 10 Whisky Festivals in the world. The breadth of whiskies presented over the masterclasses and the festival evening is jaw dropping. You will be more than likely to find whiskies you've never hear of, and some even from countries that you never knew made whisky.
The Festival weekend begins with the Canadian Whisky Awards. The media tasting takes place in the afternoon where some of the smaller brands are presented and tasted alongside the larger ones. In previous years Shelter Point and Two Brewers, immediately made an impression upon me. This year another truly delicious whisky was tasted from the Sons of Vancouver.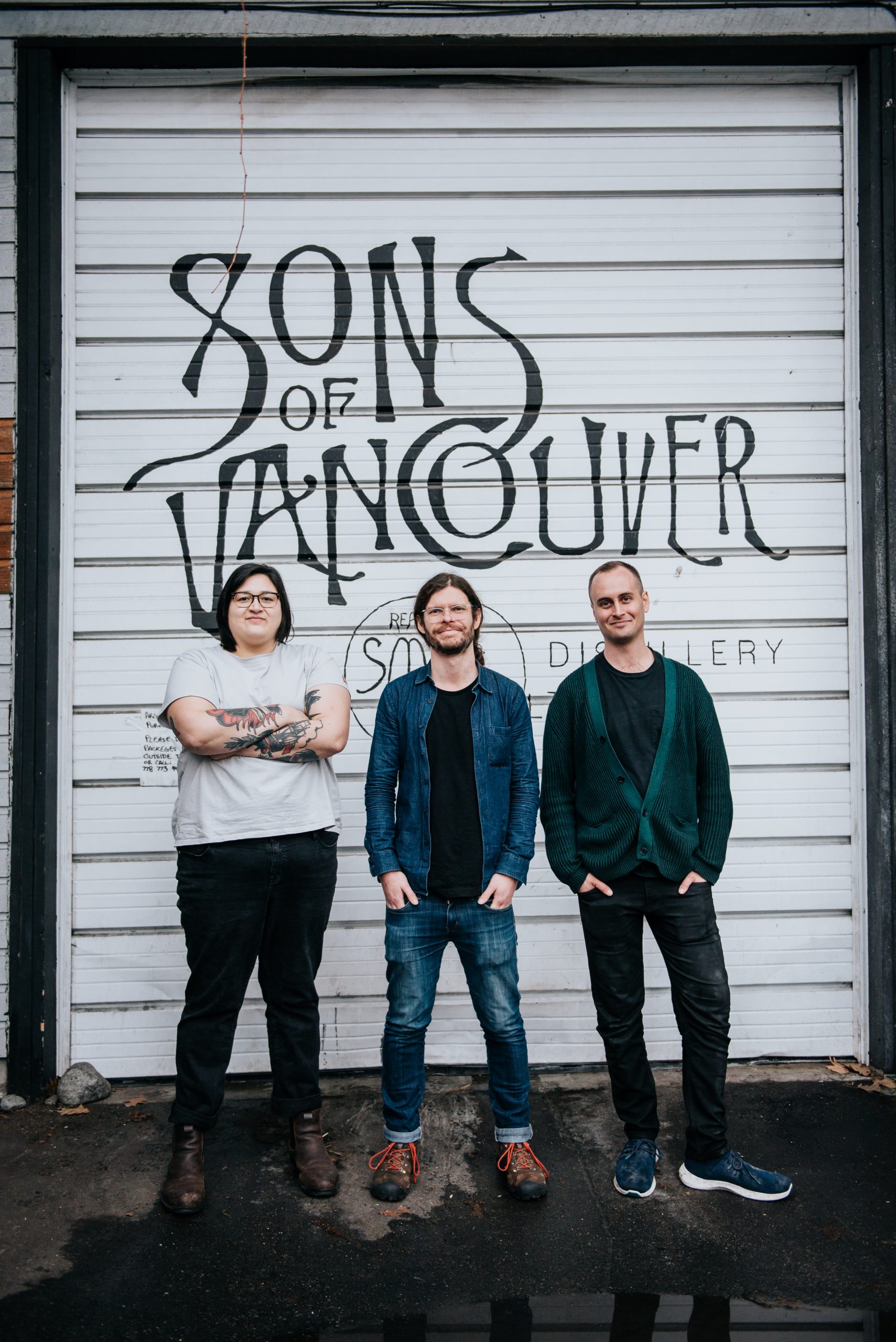 Known to locals in Vancouver, Sons of Vancouver was founded in 2015 and is best known for their No. 82 amaretto … "the distillery has shifted into whisky-making in a big way, and is building towards having whisky available year-round. Limited whisky releases take place two to three times per year. Their award-winning whisky program is focused on changing the standard for rye whisky in Canada with unique, small batch releases."
On that fateful night, Sons of Vancouver became the first craft distillery for its "Palm Trees and a Tropical Breeze" to be awarded The Canadian Whisky of the Year. The only unfortunate part was that the whisky was pretty well sold out by that time but if you are visiting Vancouver, try to seek them out.
I also look forward to trying the new releases from The Dubh Glas Distillery. I count Grant Stevely as a friend I look forward to seeing at the festival. I've also been fortunate to sample his spirit at various stages from the still to becoming a whisky, very tasty and another whisky to seek when in B.C. – the distillery is in the Okanagan Valley. A new set of whiskies that I added to my BC Craft recommended whisky list were from Stillhead Distillery located in the heart of the Cowichan Valley on Vancouver Island. Owner and Master Distiller, Brennan Colebank has produced some great whiskies from his various "experiments" – impressive for a relatively new distillery founded in October 2017.
I first met Graeme Macaloney PhD, President and Whisky Maker at Macaloney's Island Distillery when his distillery was a vision. The distillery was built – located in Saanich, B,C. I have been been able to try many of the tasty spirits produced by the distillery and most recently judges at the World Whiskies Awards awarded Macaloney: World's Best Pot Still award for one of their flagship whiskies, Kildara Signature Expression; Best Canadian Single Malt, gold medal for its Siol Dugall Signature Expression; Best Canadian Single Cask Malt, gold medal for The Peat Project: Single Cask Portuguese Red wine Barrique with Washington Peat; Best Canadian Pot Still, gold medal for its Kildara Signature Expression. Many of the offerings are available on the website. In addition to making whisky Graeme has been busy creating the Northwest Whiskey Trail.
An international adventure taking visitors through British Columbia, Washington State, and Oregon. This self-guided trail features seven distilleries, each with its own character and history, offering visitors an unforgettable whiskey experience.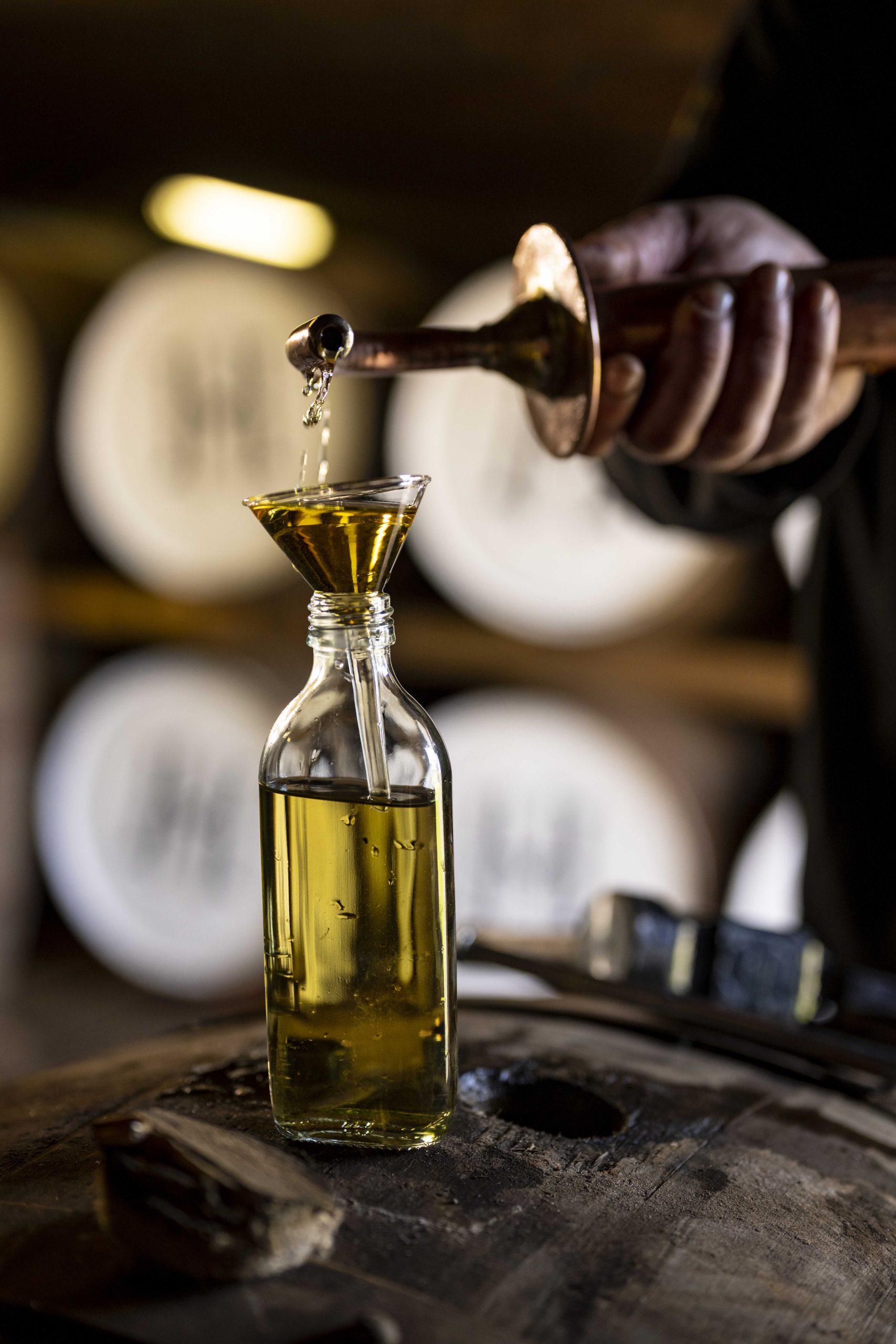 "The trail showcases the best award-winning (including World's Best & Country Best) whiskies in the Northwest, including those made by Westward Whiskey in Portland, OR, Copperworks Distilling and Westland Distillery in Seattle, WA, Macaloney's Island Distillery in Victoria, B.C., Goldstream Distillery in Cowichan Valley B.C., Shelter Point Distillery in Campbell River, B.C., and Deep Cove Brewers & Distillers in Vancouver, B.C. Visitors will have the opportunity to explore each distillery's unique distilling process, sample their signature whiskey, and learn about the history and culture behind each brand." For more information about the trail, please visit www.northwestwhiskeytrail.com.
Near the end of March, I was invited to "an exclusive experience in Tofino B.C., with The Glenrothes Speyside Single Malt Scotch Whisky," where I would be inspired "…to Look Beyond the everyday and discover a hidden gem among single malt Scotch whiskies."
The setting fit within the philosophy of The Glenrothes and that "Here at The Glenrothes, we've always recognised that delving deeper unlocks greater reward. And this belief applies to much more than our whisky alone – today inspiring our sustainability initiative, Beyond Us.
A pledge to the planet and the wellbeing of those that call it home, Beyond Us is a collection of four pillars that, together, shape our ongoing ambitions to give back to the world for generations to come." Starting the Pacific Trail Head we went on a lengthy hike where our guide pointed out the different types of trees, the flora and fauna that can be easily missed. Everything culminated after lunch with a toast and a drink of The Glenrothes.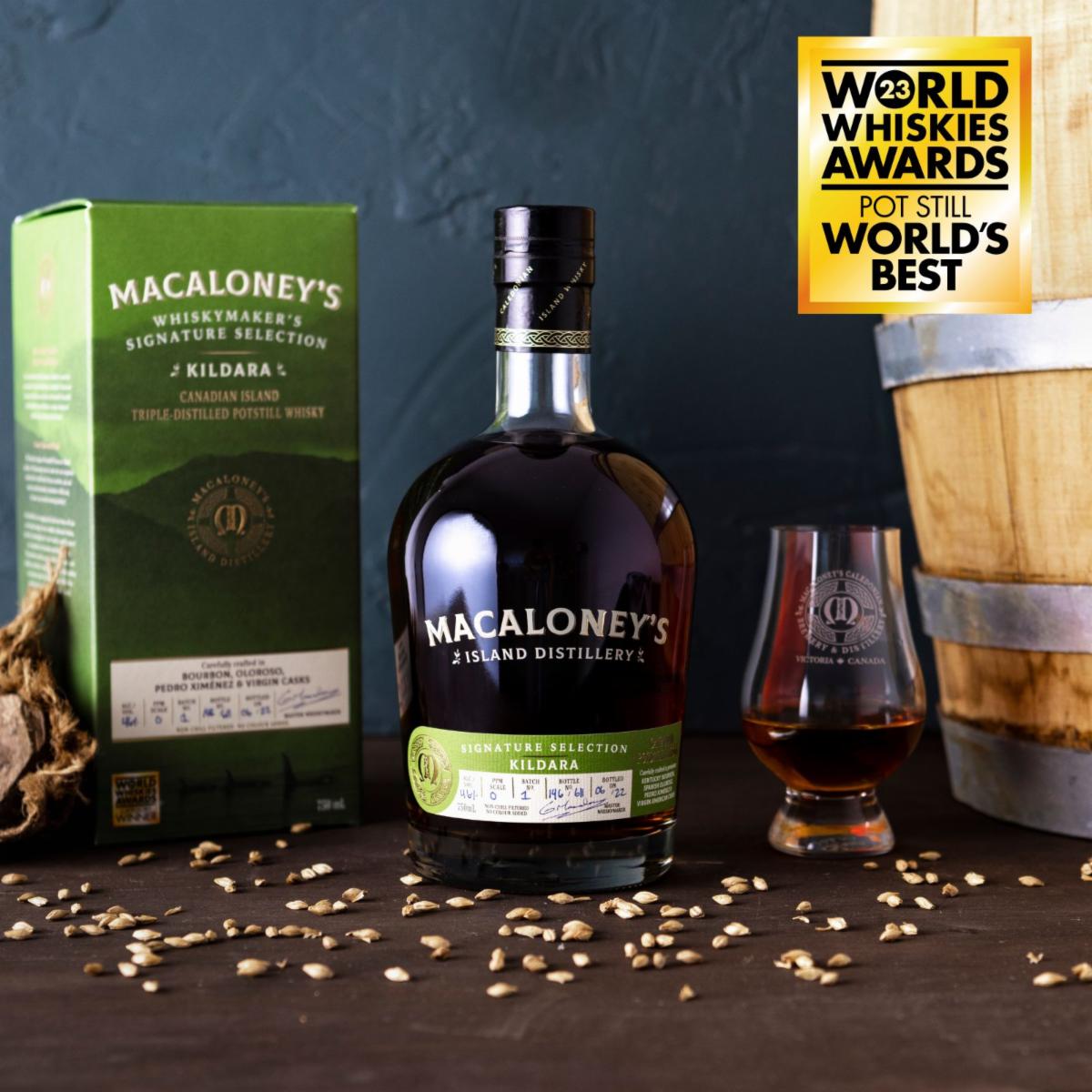 If you are not familiar with The Glenrothes whiskies, in recent years the company has moved away from using Vintages to the current lineup of age statements (10 years old, 12 yo, Whisky Maker's Cut, 18 yo, and the 25 yo).The whiskies are aged in sherry seasoned casks, with most of the casks being first filled and no colouring added to the whiskies.
The experience of exploring the trails and beaches in Tofino and the dinners and tasting the range of the whiskies was an exceptional experience. These are the only whiskies described in this article where you can essentially see how the whisky changes it flavour profile as it ages from banana, lemon, and some cinnamon in the 12 yo; ginger, sweet, pears and vanilla in the 18 yo; and coriander seeds, and a hint of salted caramel in the 25 yo. Look beyond your everyday whisky and explore.
Now, in Toronto, after another couple of months, I was in a private room at the Reign restaurant in the Fairmont Royal York. I had the privilege of attending a session to learn about and sample what was billed as "House of HazelWood Releases One of the World's Rarest Collections of Aged Scotch Whiskies in Canada." Note: this Canadian limited release is only available through the LCBO.
This collection, as rare as it is, is just the beginning. With plenty of stock to go on for some time without the pressure to release any of it until it is time to do so. In ensuring that there is continuity, the laying down of new stock continues the tradition.
The group presenting to us included fifth generation family descendent Kirsten Grant Meikle, who I had meet a few years ago at a Glenfiddich launch. she says: "For almost a hundred years, my family has been laying down stocks of whisky to mature for future generations to enjoy, with the collection growing in scope and stature as the decades have passed. For the first time, this once-private collection is being offered to those outside the immediate family in small batches hand selected for release. These are the most compelling whiskies that the inventory offers – a bridge between the past and the present, each issue remarkable by virtue of its character, history, or method of production."
The House of Hazelwood Launch Collection comprises two collections. The Charles Gordon Collection (three whiskies) with prices starting from $12,000; The Legacy Collection (four whiskies) prices ranging from $3,000 – $4,500. All of the whiskies were special. There is nothing identifying where any of the whisky components came from so that the whiskies can stand on their own merit and not that of a name of a distillery.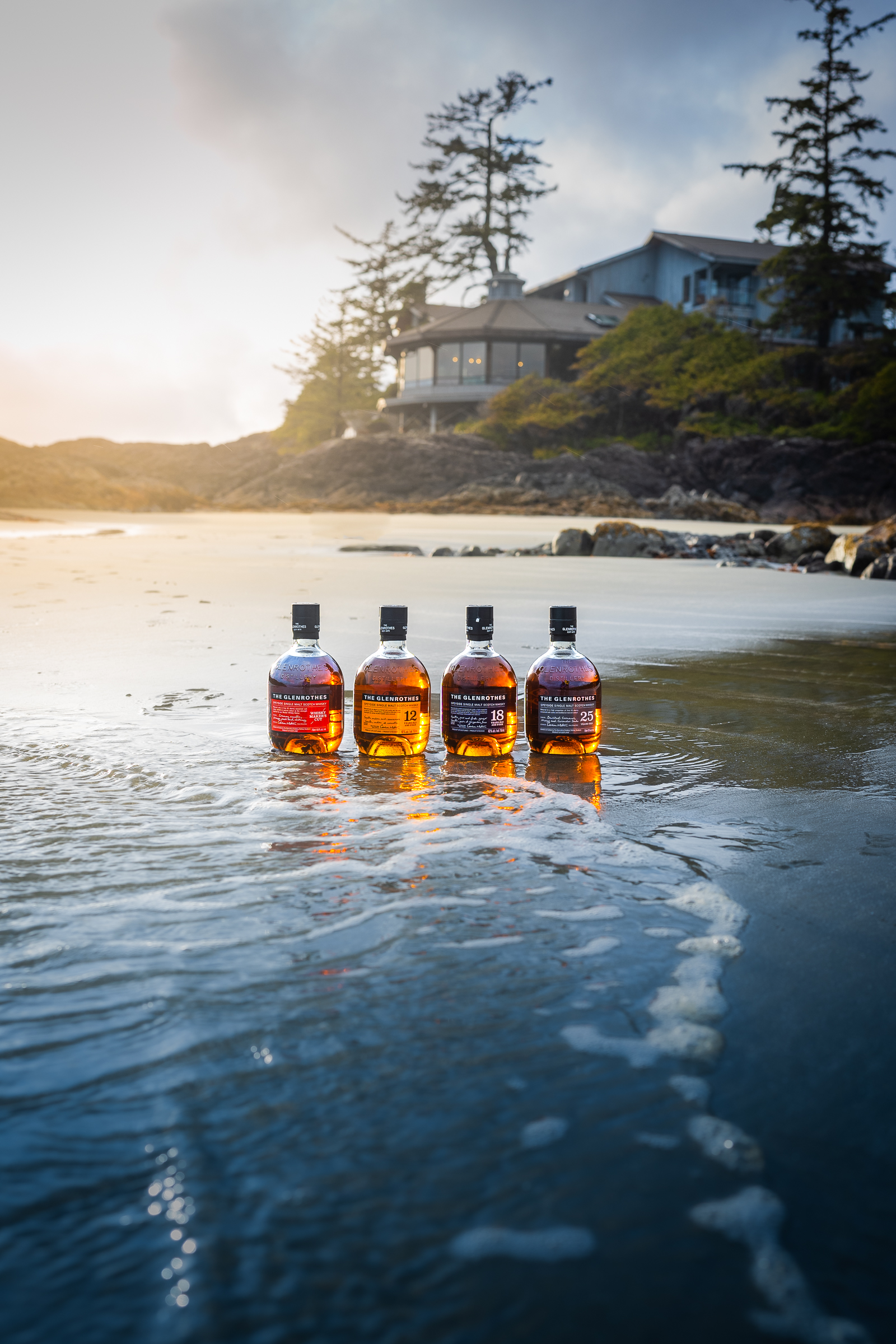 The majority of the whiskies are blends and a couple are grain whiskies, the youngest is 33 years old. Some of the notable unique whiskies were:
All The Cask Trials, 53-Year-Old Single Grain Scotch Whisky has been matured in a single sherry butt. A beautiful aged grain whisky (Canadian maize) that is far from anything a regular whisky drinker would associate with grain.
The Tops, 33-Year-Old Blended Scotch Whisky is a rare type of blend which uses whiskies that provide the flavour in regular blends to create the blend. You will unlikely see this done again.
Sunshine on Speyside, 39-Year-Old Blended Grain Scotch Whisky is described as being distilled in the early '80s in the era of brightly coloured, tropical flavoured cocktails, similar notes through time in a cask is quite something.
What a whisky journey so far. There's something here for everyone, whether you're travelling out to B.C., shopping the whisky shelves, or purchasing your piece from the House of Hazelwood. Any question, you can email me gerald@g2whisky.com. Drink well!