Luxury ooking for a unique and diverse experience with a combination of stunning coastlines, crystal-clear waters, historic towns, and vibrant culture? Croatia has become a popular yachting destination for those wishing to spend their European vacation on the water.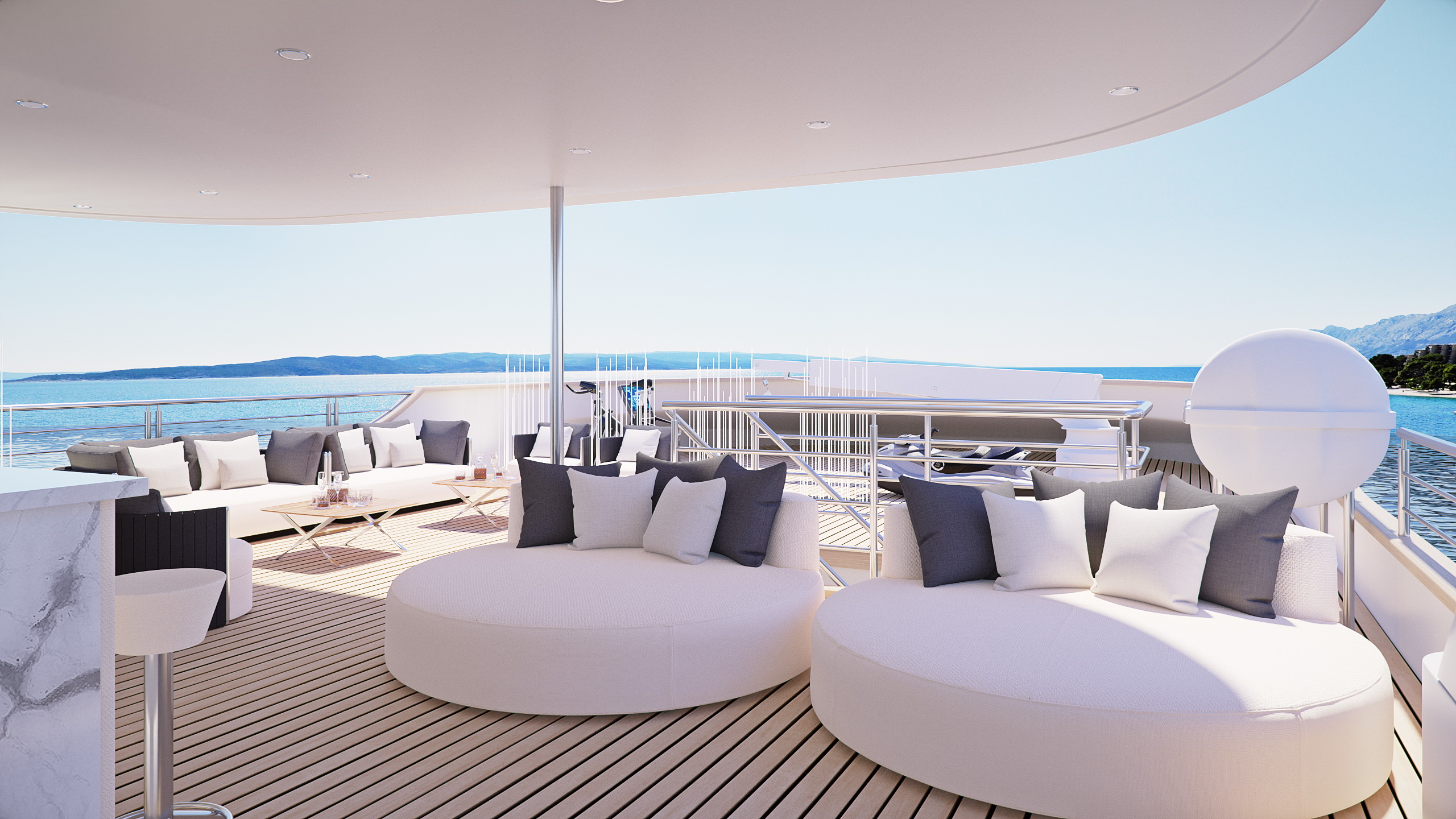 In the last couple of years, the yachting world in Croatia has taken a different turn introducing DS Yachts (Dalmatico Super Yachts). DS Yachts represent the new "Smart Yachting" movement, bringing a more affordable, eco-friendly holiday to a wider audience. DS yachts represent a brand-new way of yachting and include all the high-end amenities and services you would expect from a superyacht but at a more competitive price. Cruising aboard the DS Yacht Cristal in Croatia offers the luxurious and unforgettable experience you are undoubtedly seeking.
Cristal is a newly renovated beauty for 2024 and is ideal for larger groups (up to 38 guests) who want to celebrate a special occasion or simply relax and cruise the Adriatic Sea. Offering the perfect layout, Cristal's ultra-modern decorated cabins, spacious dining area, and brand-new sundeck with a jacuzzi offer enough space and endless entertainment options for you and your companions.
A Well-Rested Night Awaits You
Decorated in neutral tones of grey and taupe with touches of silver, the 19 spacious cabins/suites are pleasing to the eye and give a clean and warm feeling. Fully air-conditioned and featuring an ensuite bathroom, the cabins on the main deck are donned with sizeable windows offering a gorgeous view of the passing islands. The cabins below the deck are equally splendid as they are extra spacious and intimate.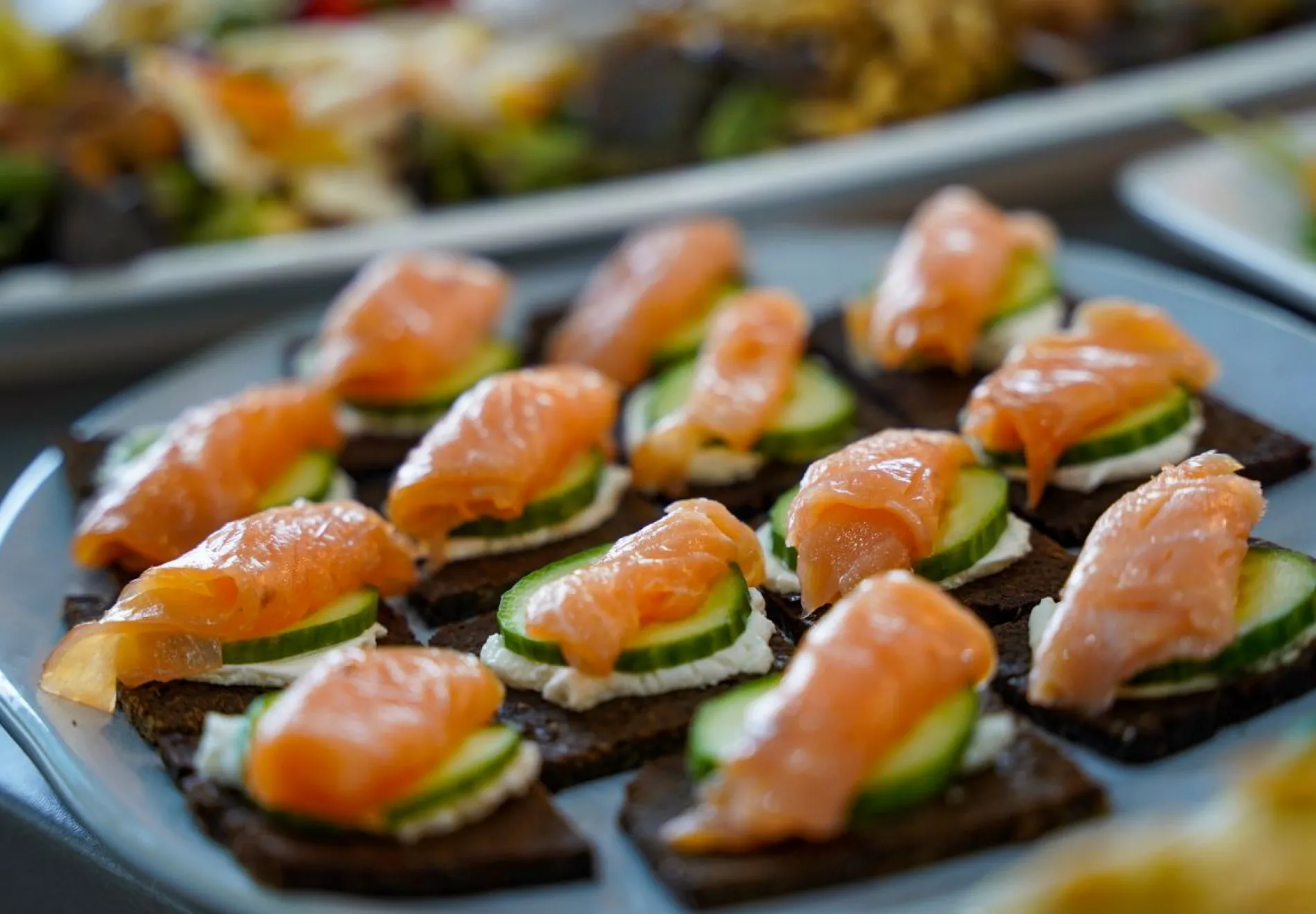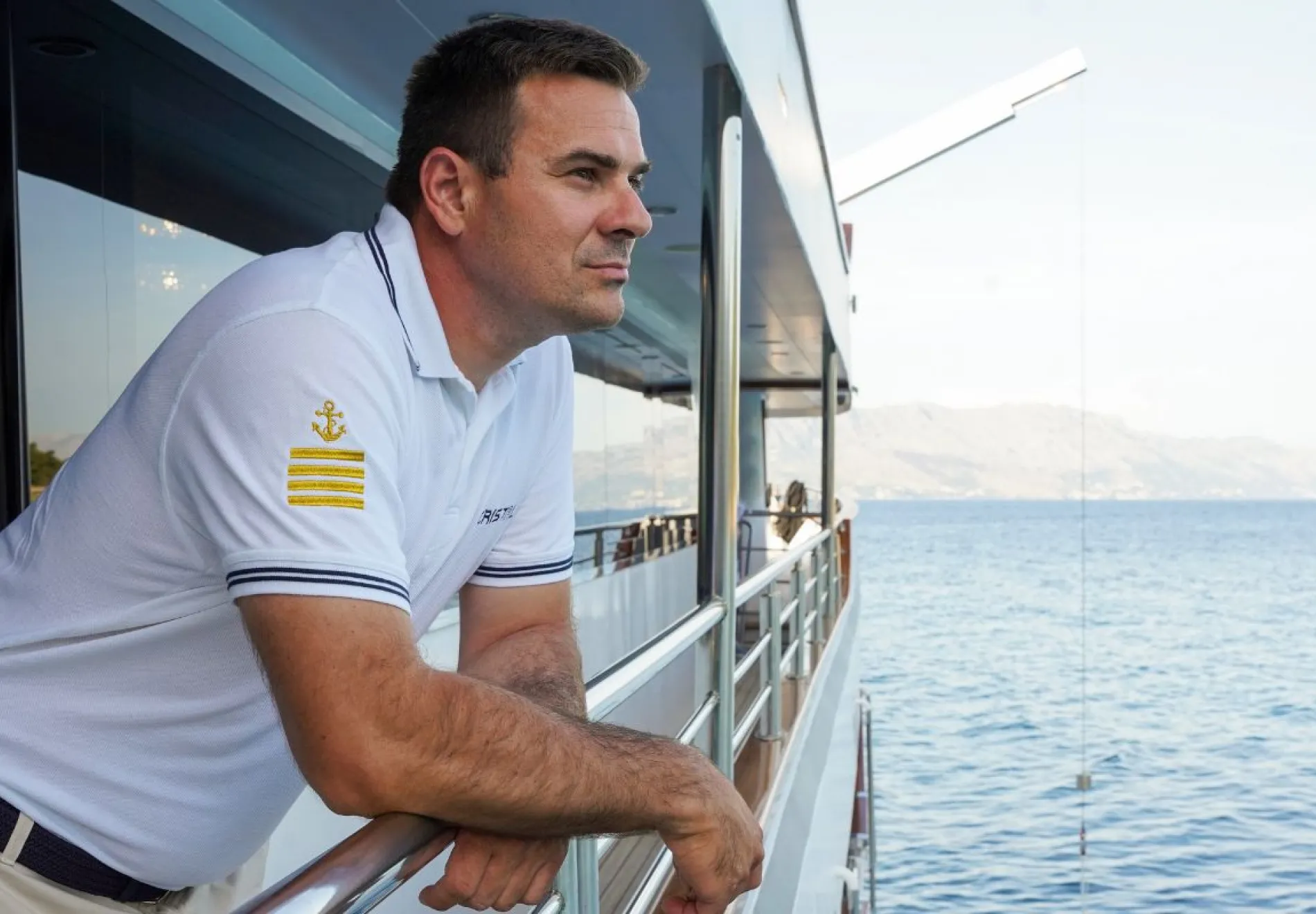 Relax And Unwind On The Sundeck
Cristal's most significant advantages are its privacy and exclusivity. You can escape the crowds and enjoy a tranquil atmosphere on the yacht, away from the hustle and bustle of popular tourist destinations. Whether you prefer sunbathing, reading a book, or simply unwinding in the serenity of the sea, this yacht cruise allows you to relax in style and comfort. The newly renovated sundeck is the main retreat for all gatherings under the sun and stars. Setting the vibe is the fully stocked island bar with a cocktail master who prepares the most delicious and unique drinks. The most incredible coastal views can be seen from the front part of the sundeck. When you are ready to catch some rays, lay on one of several sunchairs as you relax watching the beautiful passing scenery or stargaze. Take a rainforest shower or a dip in the jacuzzi for pure comfort and relaxation.
Elegant Indoor Spaces
When weather conditions are not optimal, the indoor lounge area is perfect for chitchatting with fellow guests during cocktail hour or relaxing on cozy and plush couches. The contemporary-style dining room is inviting and comfortable. The cinema and game room are also available to enjoy during these times or in the evening with friends and family.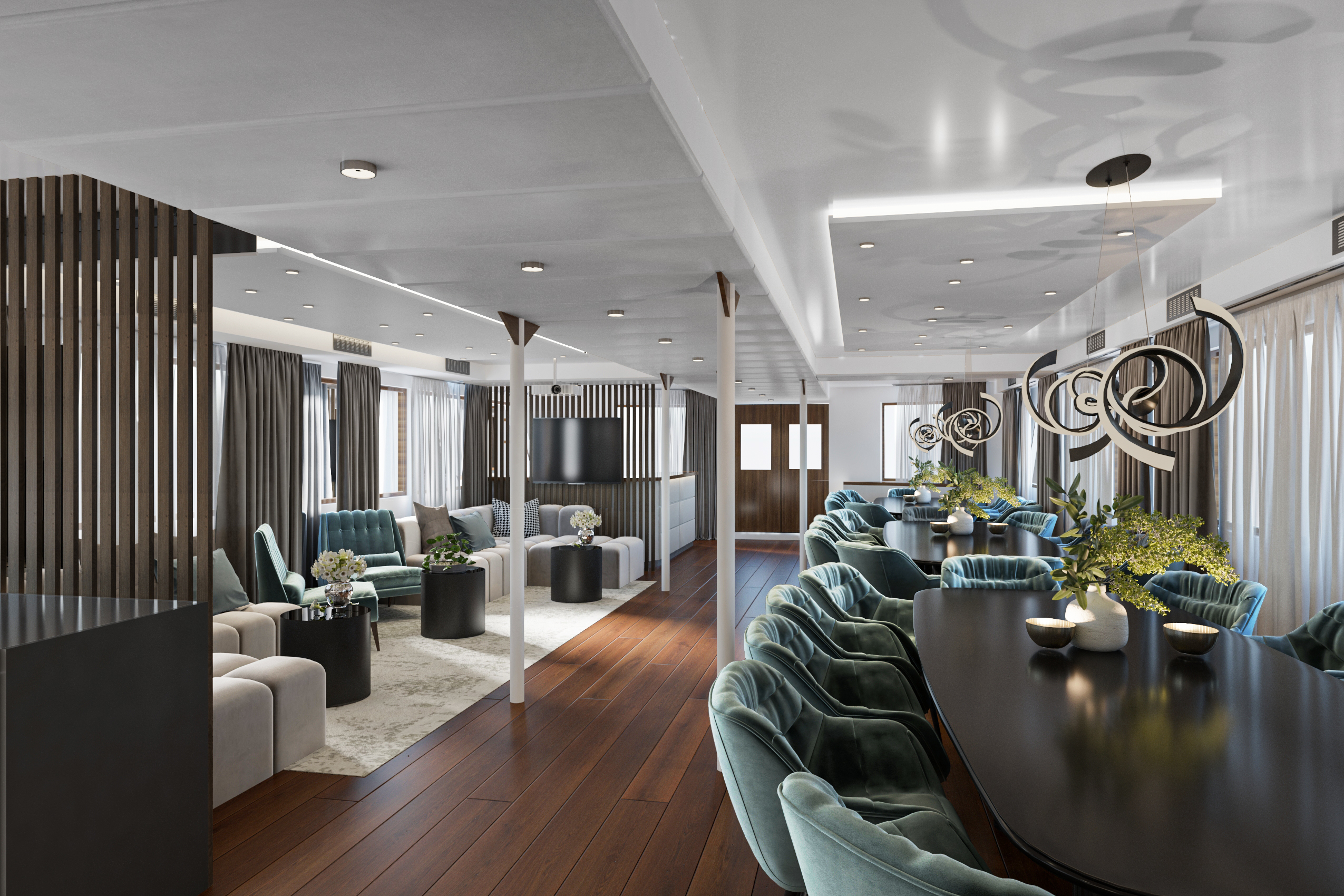 Authentic Dishes With A Modern Twist
Croatian cuisine is diverse and influenced by Mediterranean and Eastern European flavours. Cristal's experienced and innovative chef incorporates regional specialties into the menu, showcasing the region's tastes with a modern twist. The freshest ingredients are turned into pure culinary masterpieces, giving you an unforgettable gastronomical adventure. Being at sea, guests indulge in an array of delectable dishes featuring locally sourced fish, lobster, oysters, and other seafood delicacies. Each meal is made with the finest produce, meats, and cheeses and accompanied by award-winning Croatian wines while keeping the guests' dietary preferences, styles, and restrictions in mind.
Ready For An Adventure At Sea?
The Adriatic Sea's calm and clear waters make it ideal for various activities. To complement a fun and unique cruising journey, DS Yacht Cristal offers a wide range of water toys. A jet ski, SeaBob, lift foil, three paddle boards, and two kayaks are ready to provide you with an aquatic adventure. If you also want to explore the underwater world, there is snorkelling gear available. For the active guests who enjoy getting a tan, why not workout in the open gym on the sundeck.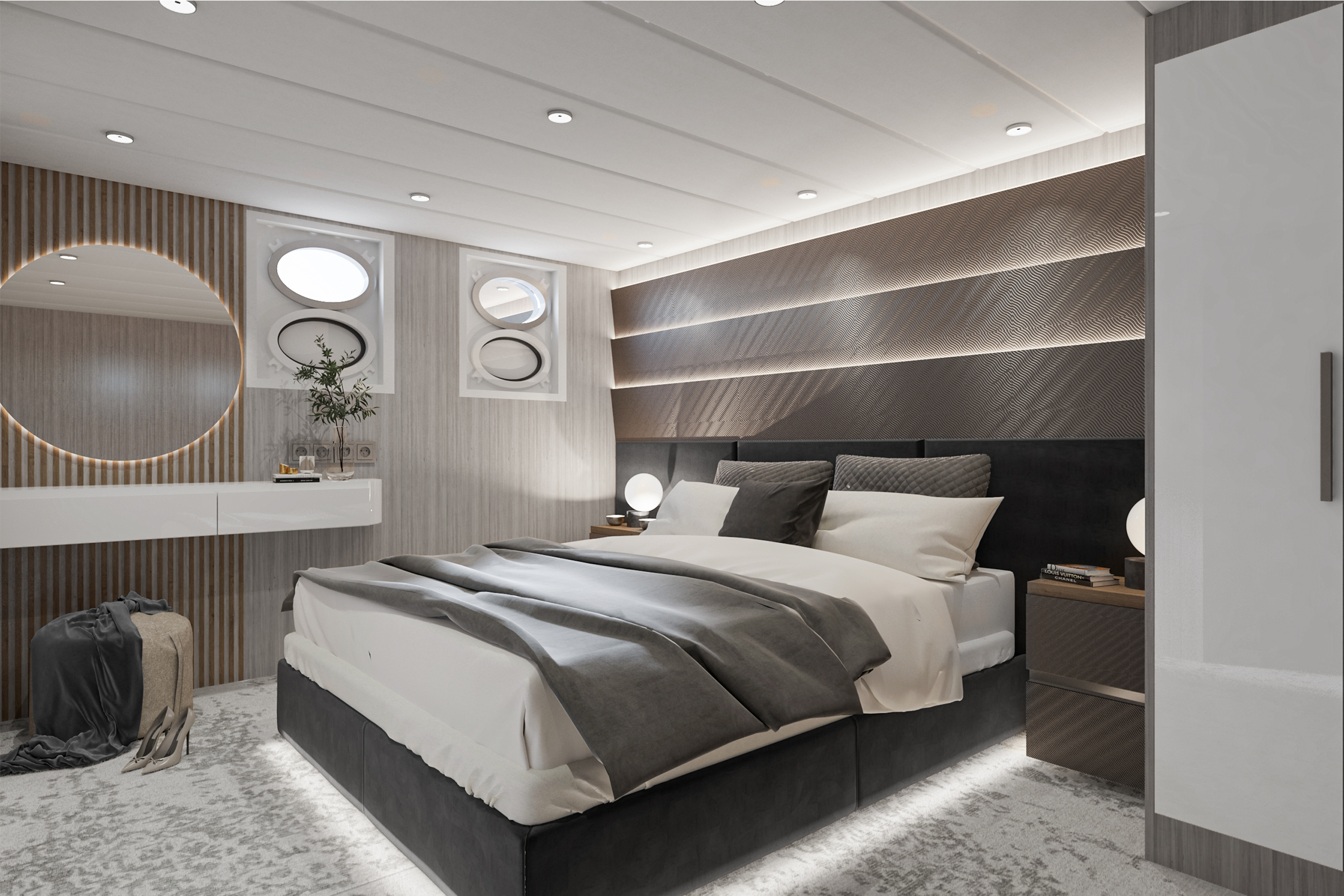 Attentive and Courteous Crew
Cristal's crew maintains the highest standards of professionalism, discretion, and attentiveness to ensure a smooth and luxurious experience for its guests. Paying close attention to details, the 11 crew strives to provide a seamless experience by prioritizing the guests' comfort, satisfaction, and enjoyment. Their motto is, "All who enter as guests leave as friends," as you are made to feel valued and well taken care of throughout your time on the yacht.
Cruising aboard the Cristal in Croatia will provide you and your guests with an extraordinary vacation experience, combining affordable luxury, natural beauty, cultural exploration, and unparalleled relaxation.