An innovative condominium project coming to Pickering is the first of its kind in the Greater Toronto Area
and, its developer believes, a first in the world. and something that has never been done before. It is building the world's first condominium that has been designed 100 percent accessible for everyone.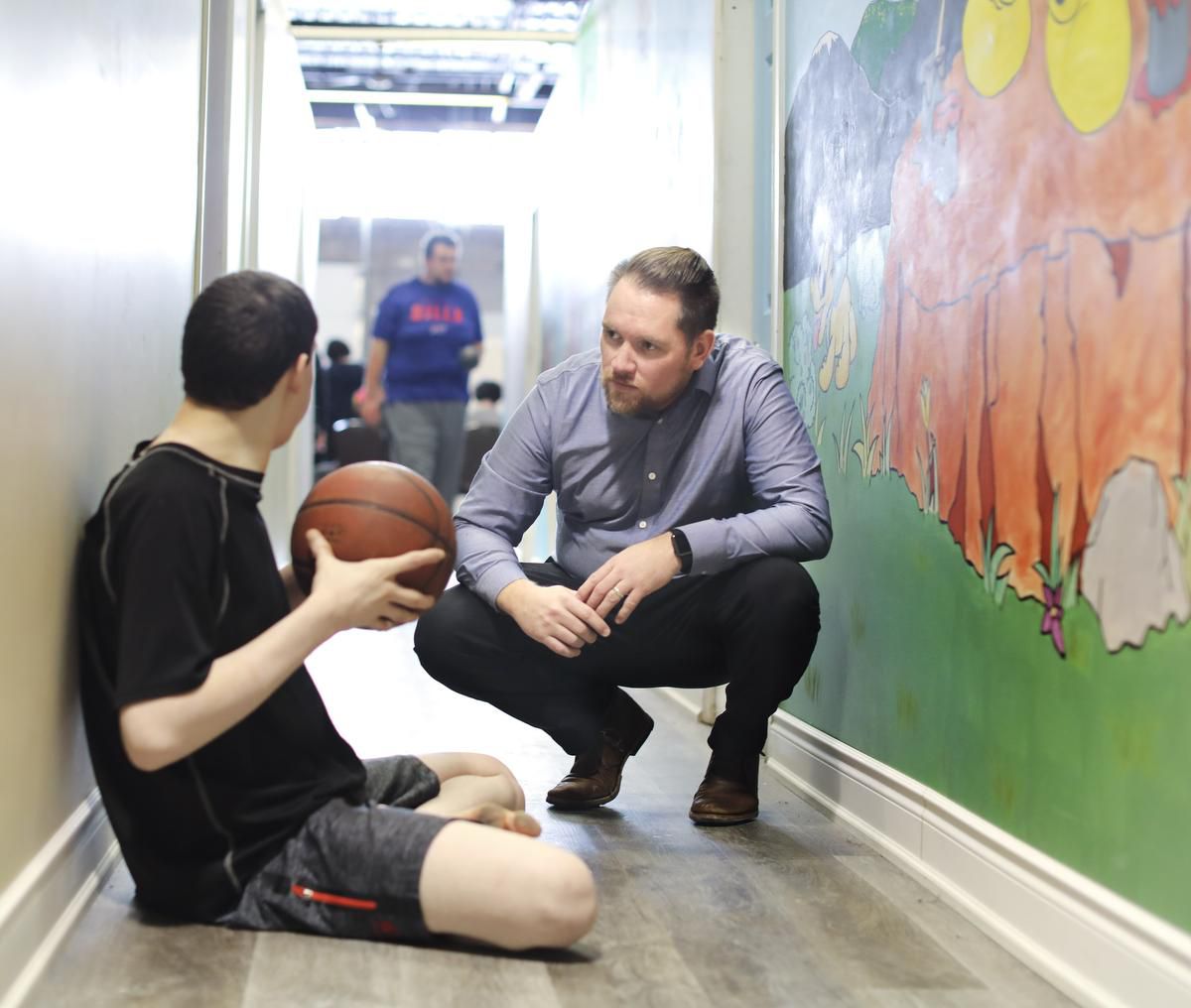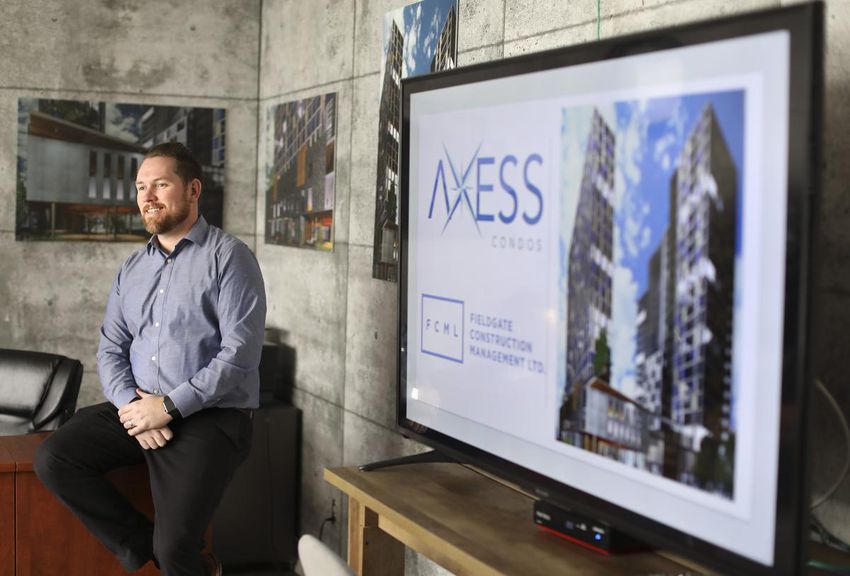 Liberty Hamlets Inc. is a new developer in the Greater Toronto area with a mandate from its owner that is leading to inspire and to create hope through designing and building barrier free housing. For years working with the disadvantaged and sitting on various committees, he has seen very few housing development proposals designed to be inclusive as opposed to what is trendy, exclusive or geared to only one segment of the market place.
In Pickering, On, the opportunity for something good to happen; is happening. Liberty Hamlets is in all terms delivering on this promise of hope. Hope that they can not only change the future of housing but hope that they can seamlessly present adequate solutions and thus change the mind set of our society to those who have a disability.
The visionary behind the project at 1525 Pickering Parkway is Dan Hughes, the Executive Director and Founder of the Enhanced Day Program for autistic adults, and president and managing director of Liberty Hamlets. Hughes' parents had physical disabilities and he's worked with individuals with mental and physical impairments since he was a teenager.
Hughes is on the City of Pickering's accessibility committee and after reviewing designs and blueprints for other projects, he realized many were not accessible or were minimally so (the Accessibility for Ontarians with Disabilities Act requires condominiums to be 15 per cent accessible). So, he founded a development company. "I wanted to start a company that was focused on building fully-accessible units, designed 100 per cent that way," Hughes said. Hughes has experience in contracting and has also completed schooling in Architecture, Building Code and Fire Safety and Healthcare Design and Leadership.
Liberty Hamlets Inc. first project, AXESS Condos, has designed the project to have all community space and each of the units in the 22 storey, two tower development will be built barrier free. Axess Condos in Pickering will be 100% accessible designed with features including zero rise walk in showers in each unit, wider corridors and doorways and levered door handles.
Axess Condos will be built in the City of Pickering at 1525 Pickering Parkway. As the access point to the eastern GTA, Pickering, with a population of 94,000, is an award-winning municipality, that is slated for significant economic and residential growth. With the City of Pickering's recent announcements of building a new Arts Centre, Youth and Seniors Center and Library only a few hundred meters from Axess Condo's location.
All of the condominium units will be sold at market value. Eighty percent of the sales will be sold to the general public and Liberty Hamlets is choosing to sell 20% of the units to individuals and their families with disabilities. Of this 20%, 10% will be sold to families with an individual with a cognitive disability and 10% for individuals living with a mobile disability. These will be sold on a first come, first serve basis. A key part of the facilities is that individuals who require in-home services (i.e. personal care, respite, and other programs) will have access to purchase professional support services within the building through the concierge desk, a service much needed by our aging population usually only available in a purpose built assisted living facility. As well, the larger units are another option for small families looking to be close to all of the excellent services offered in the Pickering City Center.
With the help of Blair Gagnon, who has been involved in real estate development for 40 years and has a 26-year-old son with cerebral palsy and autism, helped Hughes acquire the site in Pickering's Central Business District close to Hwy. 401, the Pickering Town Centre and GO station. He brought in Fieldgate Construction Management Ltd. and the MBTW Group, a Toronto landscape architecture, urban design and community planning firm, as partners, along with Quadrangle, a leading architect and design firm to help turn his vision into reality.
MBTW, Quadrangle and Fieldgate bought into the concept of building a full accessible building right away. Fieldgate is a leading top builder in Toronto with many great accomplishments, MBTW is involved in creative, leading-edge design, and Quadrangle a renown designer of tall towers and its in-house Human Space design team are focused on the principles of accessibility and wellness as essential components of effective design.
Martin Luther King Jr., in his famous I have a dream speech, spoke about the injustice that was being brought upon certain parts of his society when he said;
"We hold these truths to be self-evident: that all men are created equal."
For too long in our society and in our communities, we have made it clear that not all men or woman are created equal based on items such as race, age and ability. Today, Liberty Hamlets Inc. is taking the steps to create a seamless housing solution that does not discriminate based on one's abilities or age but embraces those abilities and supports the individual in their own home. Successful inclusive environments are not simply accessible they are seamless.