Alegendary Irish-American actor, Pierce Brosnan, is best known for playing James Bond in a series of four films and the suave private detective in Remington Steele, the prime-time NBC show that imbued him into the hearts of American fans forever. Chosen twice by People Magazine (USA) as one of the "50 Most Beautiful" people in the world, the tall, blue-eyed 67-year-old is timelessly handsome and elegant. Pierce is not only a two-time Golden Globe Award nominee known for his rich and extensive career in front of the camera and behind-the-scenes, but he is also a successful film producer, environmentalist, philanthropist, and artist.
After the conclusion of Remington Steele, Brosnan appeared in films such as the Cold War spy film The Fourth Protocol (1987), the comedy Mrs. Doubtfire (1993) and the remake of the heist film The Thomas Crown Affair (1999). After leaving the role of Bond in 2002, he starred in films such as the musical/romantic comedy Mamma Mia! (2008), the political thriller The Ghost Writer (2010), and the action spy thriller The November Man (2014).
Born as the only son of Thomas and May Brosnan on May 16, 1953, in Drogheda, Ireland, young Pierce faced bitter experiences in his early life that started with his father's departure shortly after his birth. Relatives raised Pierce for most of his childhood after his mother left him to work as a nurse in England. When he was ten, his mother was finally able to take him with her to London. "I arrived with an aspirin bottle filled with holy water, one suitcase with all of my possessions, and a crew-cut," he recalls.
School was an unpleasant experience for Pierce, who often "retreated into a world of Norman Wisdom movies, Westerns and comic-book heroes." Transitioning from Ireland to England for Pierce was a challenge, stating, "When you go to a very large city, a metropolis like London, as an Irish boy of 10, life suddenly moves pretty fast. From a little school of, say, seven classrooms in Ireland, to this very large comprehensive school, with over 2,000 children. And you're Irish. And they make you feel it; the British have a wonderful way of doing that, and I had a certain deep sense of being an outsider." Brosnan left school at 16 to pursue an art career and began working as a commercial illustrator, stating, "I always wanted to be an artist, a painter. I started as a Trainee Artist in a small studio in South London." He later joined a theatre group and managed to win a place at the Drama Centre of London, where he trained as an actor for three years.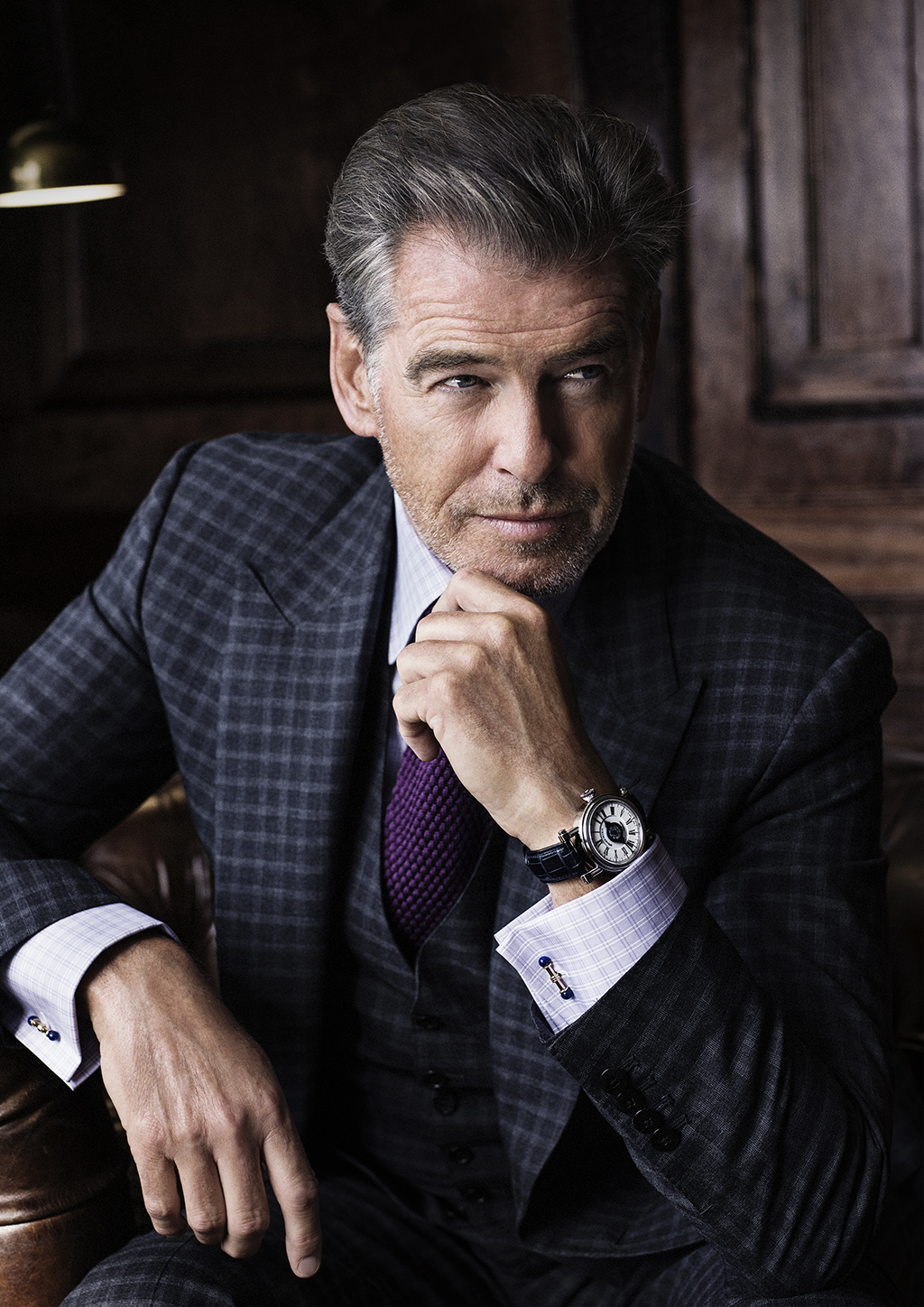 Graduating in 1975, Brosnan kickstarted his acting career by performing various roles in a number of London theatre productions. Brosnan describes the impact acting had on his life as, "When I found acting, or when acting found me, it was a liberation. It was a stepping-stone into another life, away from a life that I had, and acting was something I was good at, something which was appreciated. That was a great satisfaction in my life." Shortly after he left drama school, he met actress Cassandra Harris, who he would later marry and spend 17 years of his life with, recollecting, "I just wanted to enjoy her beauty and who she was." It was Cassandra who persuaded Pierce he would be a hit in Hollywood, and in 1981, they bought airline tickets to L.A. Two weeks later, the dapper actor landed the role of Remington Steele.
Great heartache befell Brosnan in 1991 when he dealt with the loss of his wife, who died after a four-year battle with ovarian cancer, leaving him with their son, Sean, and two stepchildren, Charlotte and Chris. Harris
had always wanted Brosnan to play the role of James Bond, and in 1995, Brosnan was given the role in GoldenEye. In 1994, Brosnan met American journalist Keely Shaye Smith in Mexico. They were married in 2001 in Mayo, Ireland, and together had two sons, Dylan and Paris.
Brosnan brought out the human side of the Bond character, making GoldenEye the Bond film that grossed more than $350 million worldwide, the most ever at that time. The second, Tomorrow Never Dies (1997), scored record grosses for a Bond film in the United States, followed by The World Is Not Enough (1999), and in Die Another Day (2002).
"I think that all the films I've ever made are personal, even James Bond, because it's so much of myself, so much of who I am as a man and as an actor. You have to invest yourself in every character that you portray,"
shares Brosnan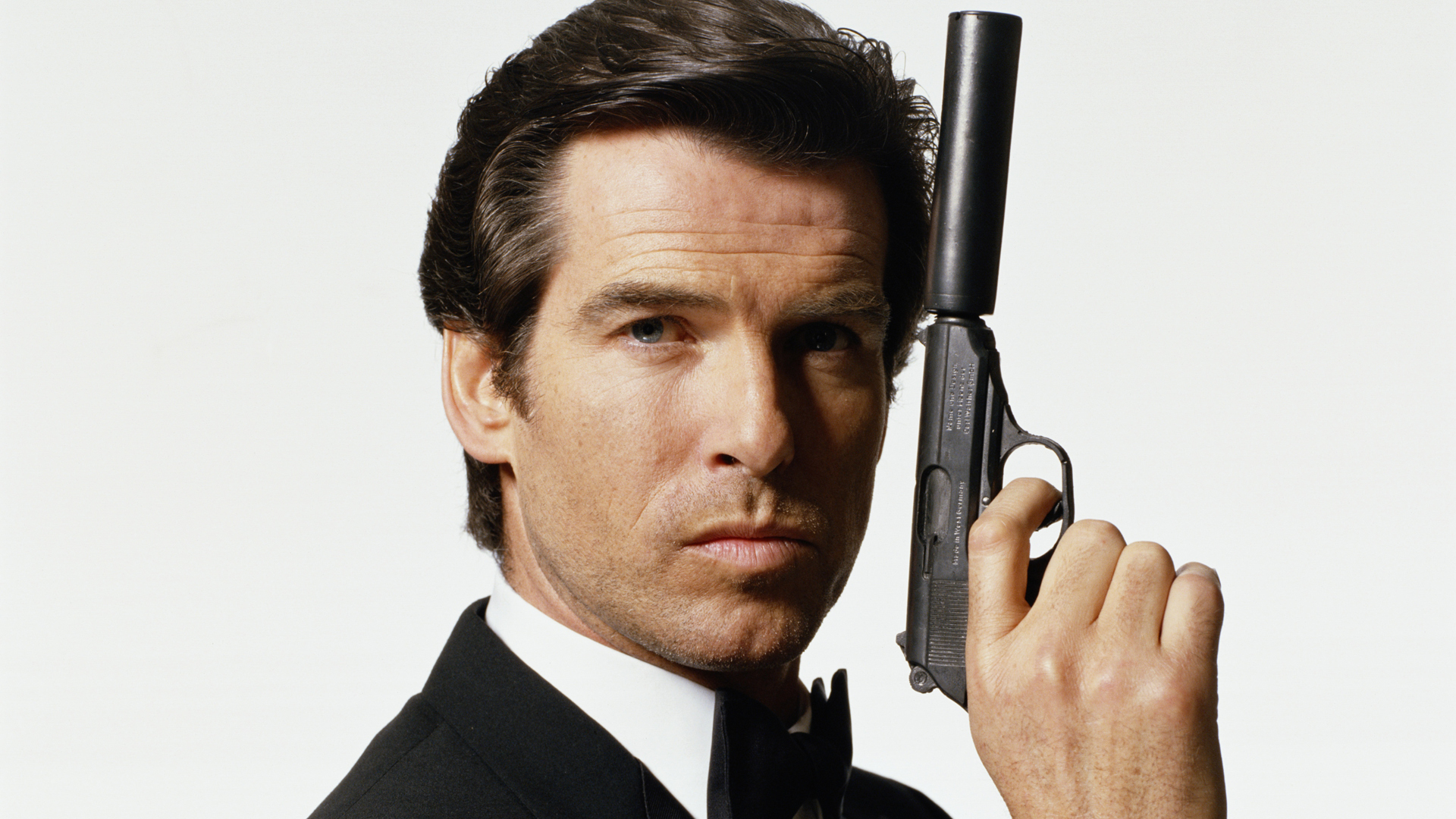 In addition to his work in front of the camera, Brosnan has a passion for the art of filmmaking. Having achieved international stardom as an actor, Brosnan expanded his film work by launching his own production company, Irish DreamTime, with producing partner Beau St. Clair. To date, Irish DreamTime has produced 12 films, including the successful Evelyn, The Greatest, Laws of Attraction, The Matador, Shattered, Some Kind of Beautiful, and I.T.
In addition to his stellar film career, Brosnan along with his wife Keely Shaye have been drawn into a passionate leadership role in environmental issues and are actively involved with conservation organizations that support marine mammal protection, such as The Jane Goodall Institute, Environmental Hall of Fame, Natural Resources Defense Council, and Oceana. Most recently, the two worked together on the documentary film Poisoning Paradise, which they co-produced. The film takes audiences on a journey to the seemingly idyllic world of Native Hawaiians, whose communities are surrounded by experimental test sites for genetically engineered seed corn and pesticides. To date, Poisoning Paradise has won more than a dozen awards and screened at over 30 prestigious film festivals across the United States and abroad.
Brosnan rekindled his interest in art, which he had abandoned to pursue a career in acting. Brosnan took up painting again in the late 1980s during his first wife's illness, which he found therapeutic. "Sometimes dramatic moments affect the way you see yourself in the world…from a very hard time in my life, I started painting again and out came every colour I could imagine," expresses Brosnan. Citing his influences as Picasso, Matisse, Bonnard and Kandinsky, Brosnan spends much of his spare time on set and at home in front of his easel, "I am self-taught, an enthusiastic painter as a friend of mine likes to say." Brosnan also raises money for charitable causes through sales of his paintings. Since Harris' death, Brosnan has been an advocate for cancer awareness and donates profits from the sales of giclée prints of his work to a trust to benefit environmental, children's and women's health charities.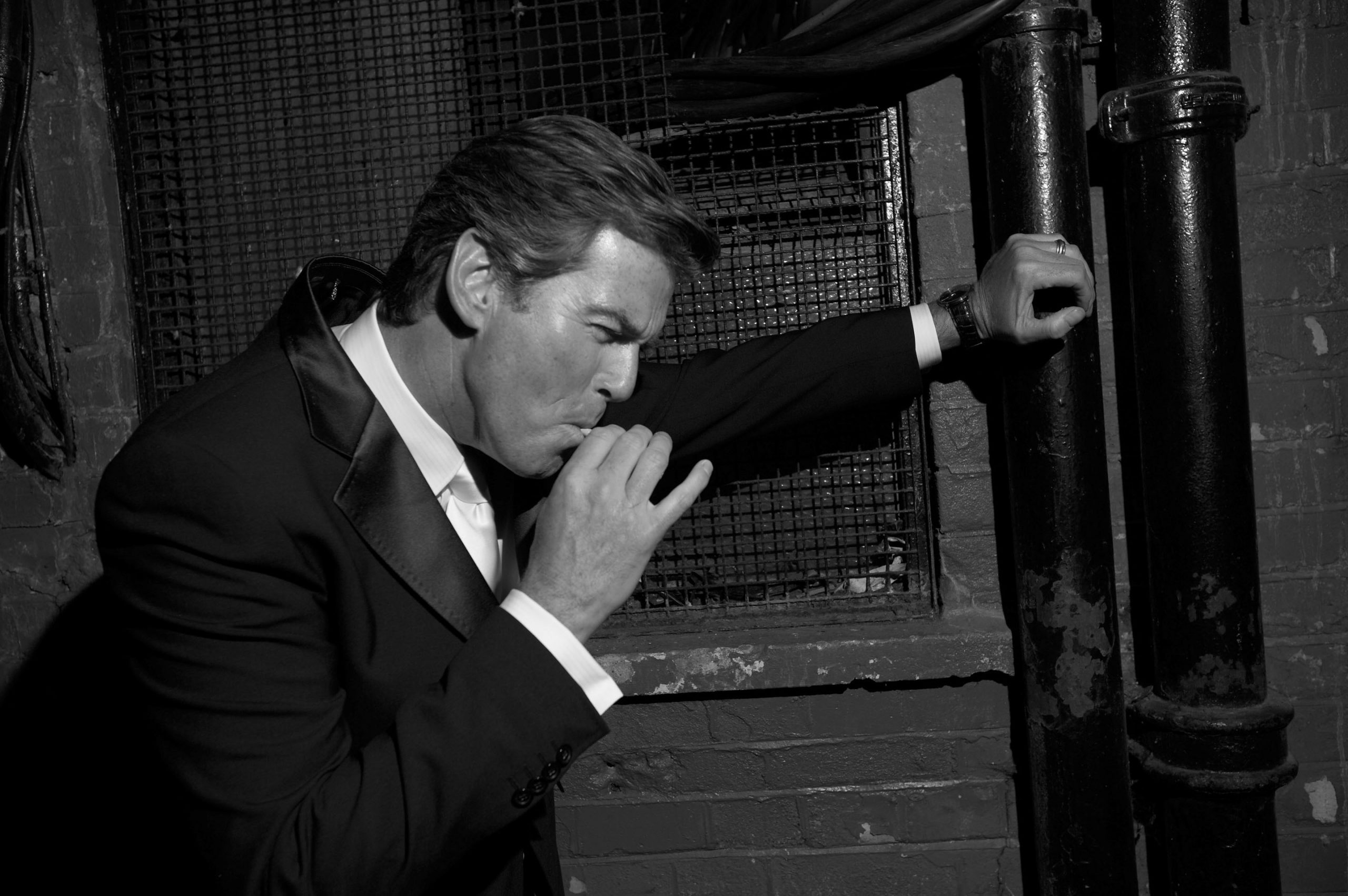 Brosnan is currently gracing the silver screen in the Netflix comedy Eurovision Song Contest: The Story of Fire Saga, starring alongside Will Ferrell and Rachel McAdams. In the film, which has received widespread critical acclaim, Brosnan plays Ferrell's character's father and "possibly 'the most handsome man in Iceland,' as they say," explains Brosnan. Upcoming, he will be seen in the soon-to-be-released horror film False Positive (2020) alongside Ilana Glazer and Justin Theroux, and he will play the king opposite Camila Cabello in writer-director Kay Cannon's new telling of Cinderella (2021) for Sony Pictures.
When Pierce isn't working, you'll find him, Keely, and their sons at home on the northern shore of Kaua'i. He and Keely planted a few island roots of their own nearly 20 years ago and have been hopping back and forth from their principal residence in Malibu, California, ever since. "This is a gift. We live under the shadow of Makana, and so for Keely and I to come here and have some small dream of a getaway for our children, for ourselves and our future, this is a truly magical space," shares Brosnan. With that being said, he also admits, "I have no desire to retire. I am a man of 67 years now, and the parts that will come to me will be the parts of the elder, the parts of the comedic turn. At this point in life, I don't know what else to do but act and paint." Managing the proverbial work-life balance is key. Now older and wiser, Brosnan imparts this as the secret to his success:
When I found acting, I embraced it, I welcomed it and was grateful that I had some small gift of it. And then, you look behind the curtain and [find that] it's just make-believe… stars come and stars go; you have such a small space of time in life to shine-you know it's a game. I think with some certain knowledge of that, you try to have a great time and build a great life and have fun and kick your heels up and just really celebrate family, life and the movies you make.