WRITTEN BY GIOVANNA BONOMO-BLESCIA
An experience that teleports you to a time period when vehicles, technologies, and the internet did not exist. A village where lost time is found and traces of authentic medieval life still abound.
Beyond the Rialto Bridge in Venice, the Colosseum in Rome, and the Leaning Tower in Pisa, lie enchanted Borghi where the secrets of time have been protected, car access prohibited, and old-world ways preserved— Borgo di Celle, the 6th century A.D. monastery-turned-relais, in the green heart of Italy, is one such destination.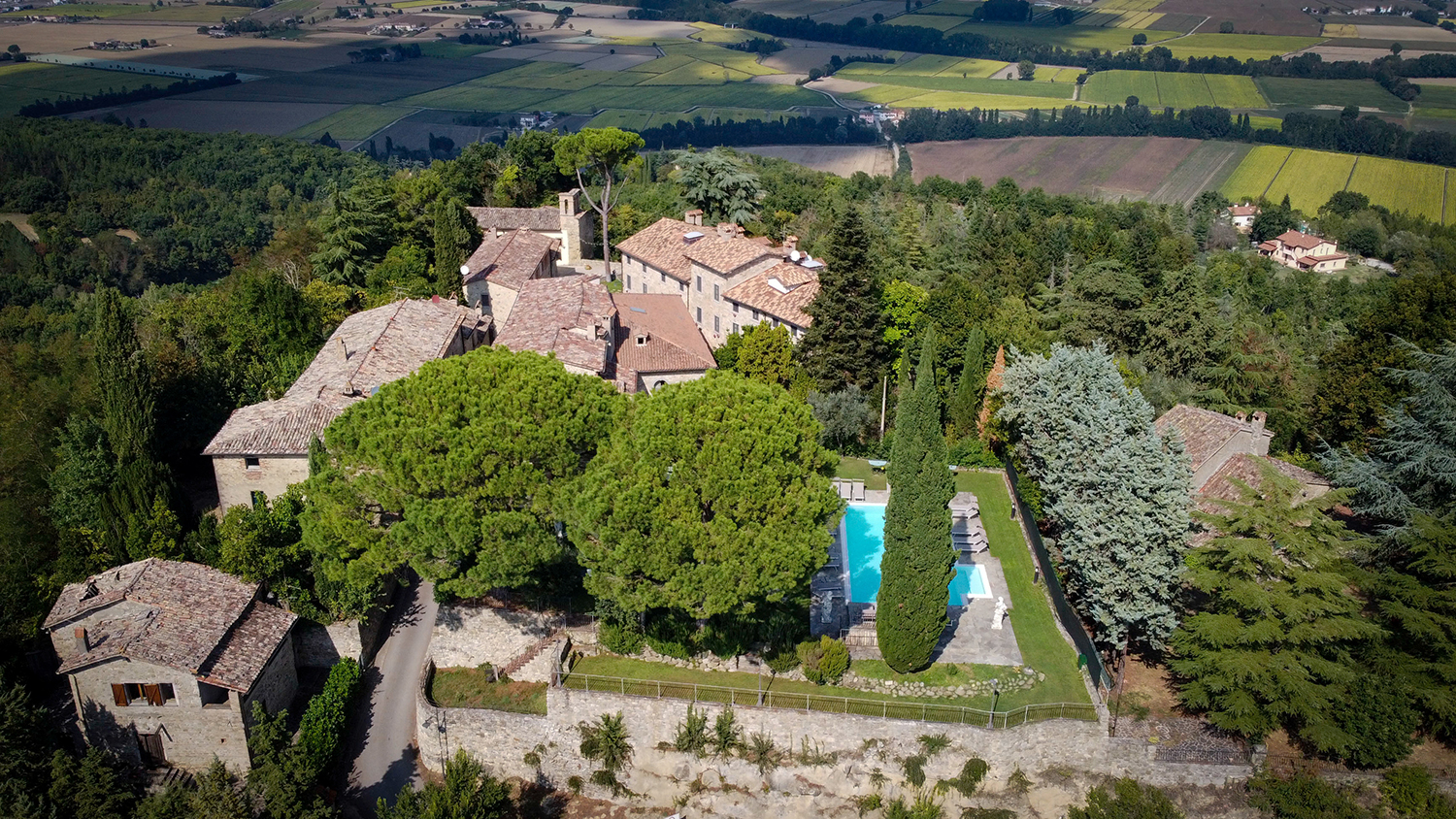 Imagine. It's early morning, the sun is rising, but you wouldn't know it. The traditional wooden shutters have blocked all light from entering the room. As you feel your way in the dark toward the window, the textured walls tickling your fingertips remind you that you are in Umbria, a far-off cry from where you were yesterday. You open the shutters and are greeted with an Italian morning "Buongiorno" like no other—heart-opening views of rolling hills that stretch into the distance; the sun rising above the Upper Tiber Valley bath the gold patches of land below. You smile as the butterflies playing tag in the garden below, and delight in the birds' celebration of a new horizon with their morning song, meanwhile the delicate gourmand notes of freshly baked pastries and Italian coffee invite you to the dining hall for colazione (breakfast).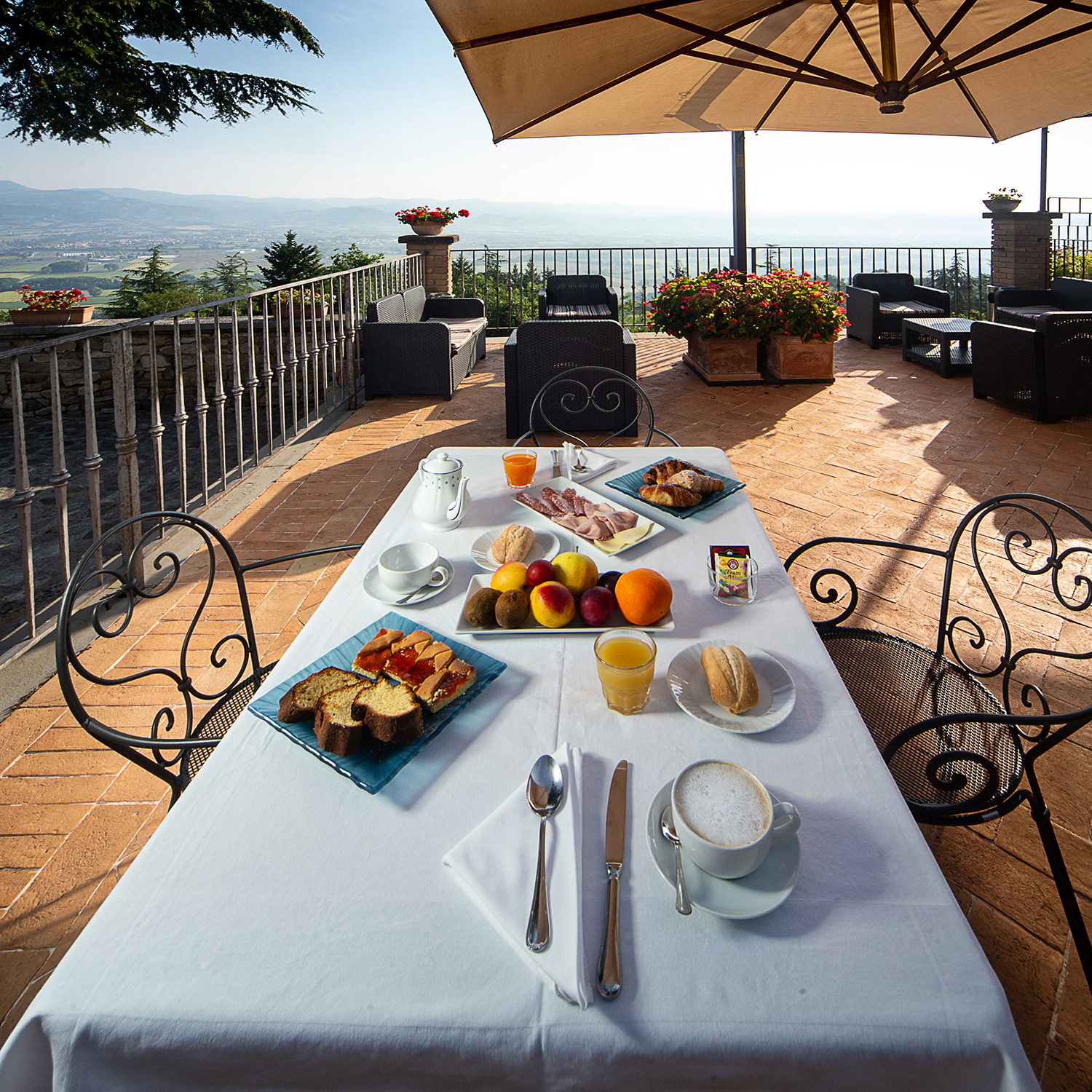 The sweet aroma of warm cornetti — the croissant's sugarier, less buttery pastry cousin, welcome you. The gentle waiter leads you outside on the grand terrace overlooking the vast valley. "Enjoy the view," he says as he lays pastries, cakes, pies and fruit in from of you. But for you, this is much more than a view— it's a glimpse of paradise. As you savour the best coffee you've ever tasted, you notice you're breathing differently than usual, more slowly. It's been a rough year, but at this moment, the pressures of the pandemic, and the frenzy of the modern world, have escaped you.
After breakfast, you take your book to the outdoor pool overlooking Monte Santa Maria Tiberina, Perugia. As you bask in the Italian sun, and your eyes take in the hills, the mountains, the ancient stone walls, and marble statues frozen in time, for the first time in a long time, you feel safe, calm, and at total peace. These are the priceless luxuries that await you at Borgo di Celle.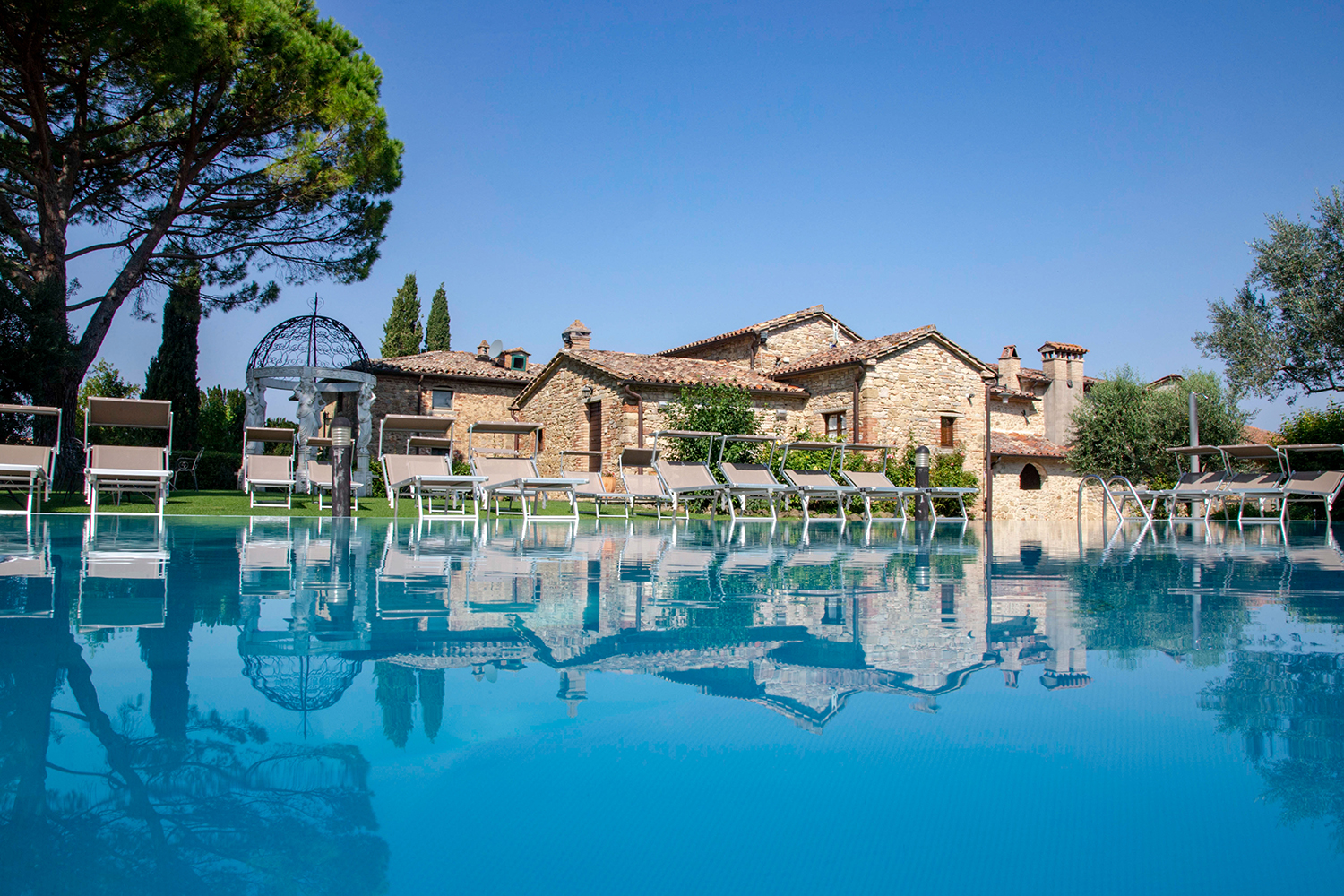 This captivating hilltop village is located just 7 km from Città di Castello, an hour from Assisi in the Province of Perugia in the Umbria region, and an hour away from Cortona, the idyllic village made famous by the film "Under the Tuscan Sun." From the moment you walk into the cobblestoned square, you will feel like you've landed onto a medieval times movie set.
A JOURNEY THROUGH PLACE AND TIME
Three regions uniquely border Umbria: Tuscany to the west and the north. Le Marche to the east and Lazio to the south. These distinct regions, paired with Celle's own rich history, dating back 1500 years, creates a melting pot of influences that take you on a journey through flavour, time and culture.
"Celle is more than a Medieval village; Celle is the custodian of our culture, our history and our lives," says Mirella Bianconi Ponti, owner of Borgo di Celle. "I am just as in love with this borgo today as when we acquired it in 2007. Once you experience the peace, serenity, and natural treasure of Borgo di Celle, you can't help but fall in love."
Borgo di Celle has 24 unique rooms and four apartments for longer, more private stays— all furnished in rustic Umbrian style with exposed wood beam ceilings reminiscent of its Umbrian and Tuscan expressiveness while providing modern-day comforts including luxurious toiletries, bar, reading room, TV room and Wi-Fi.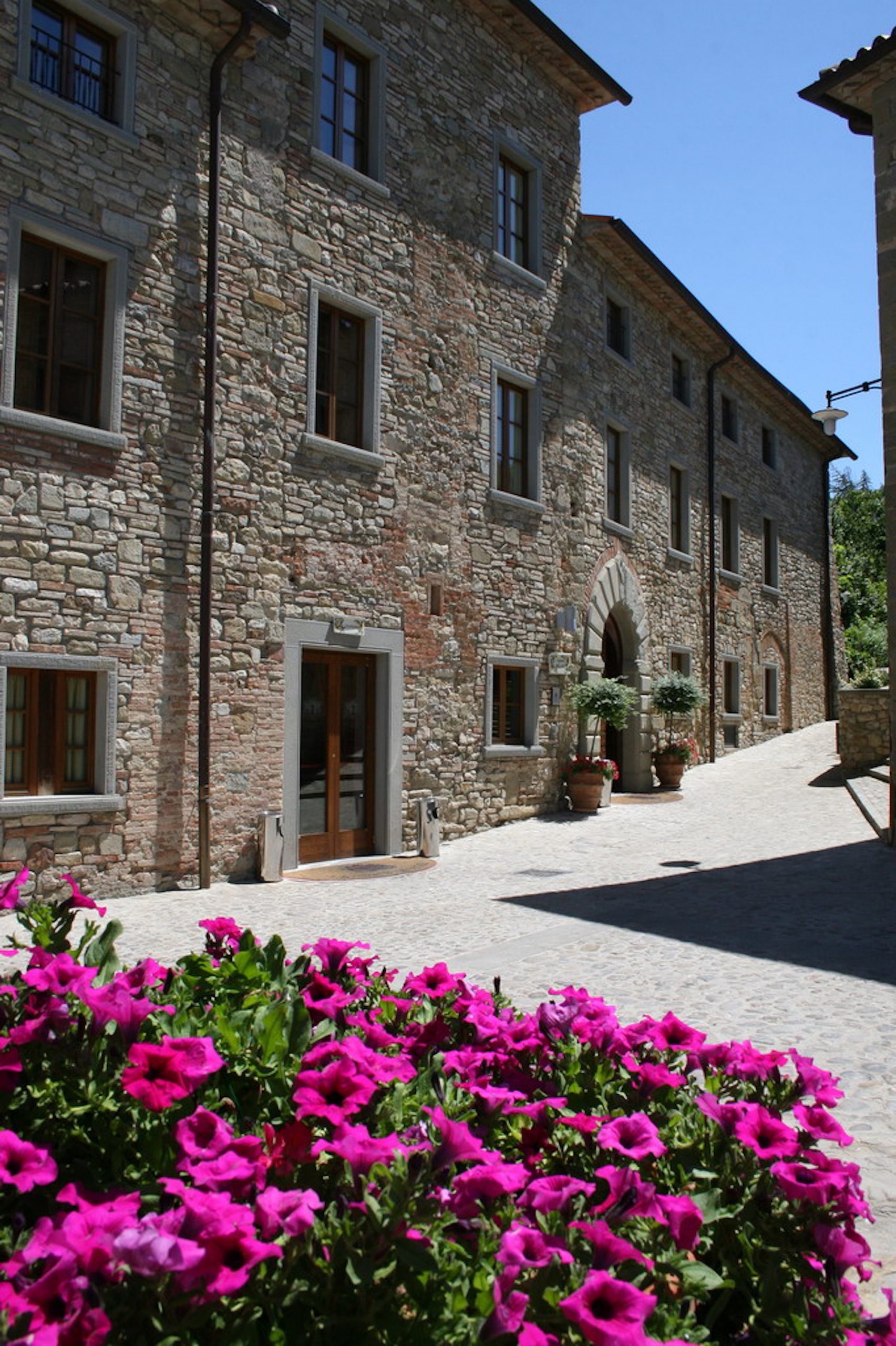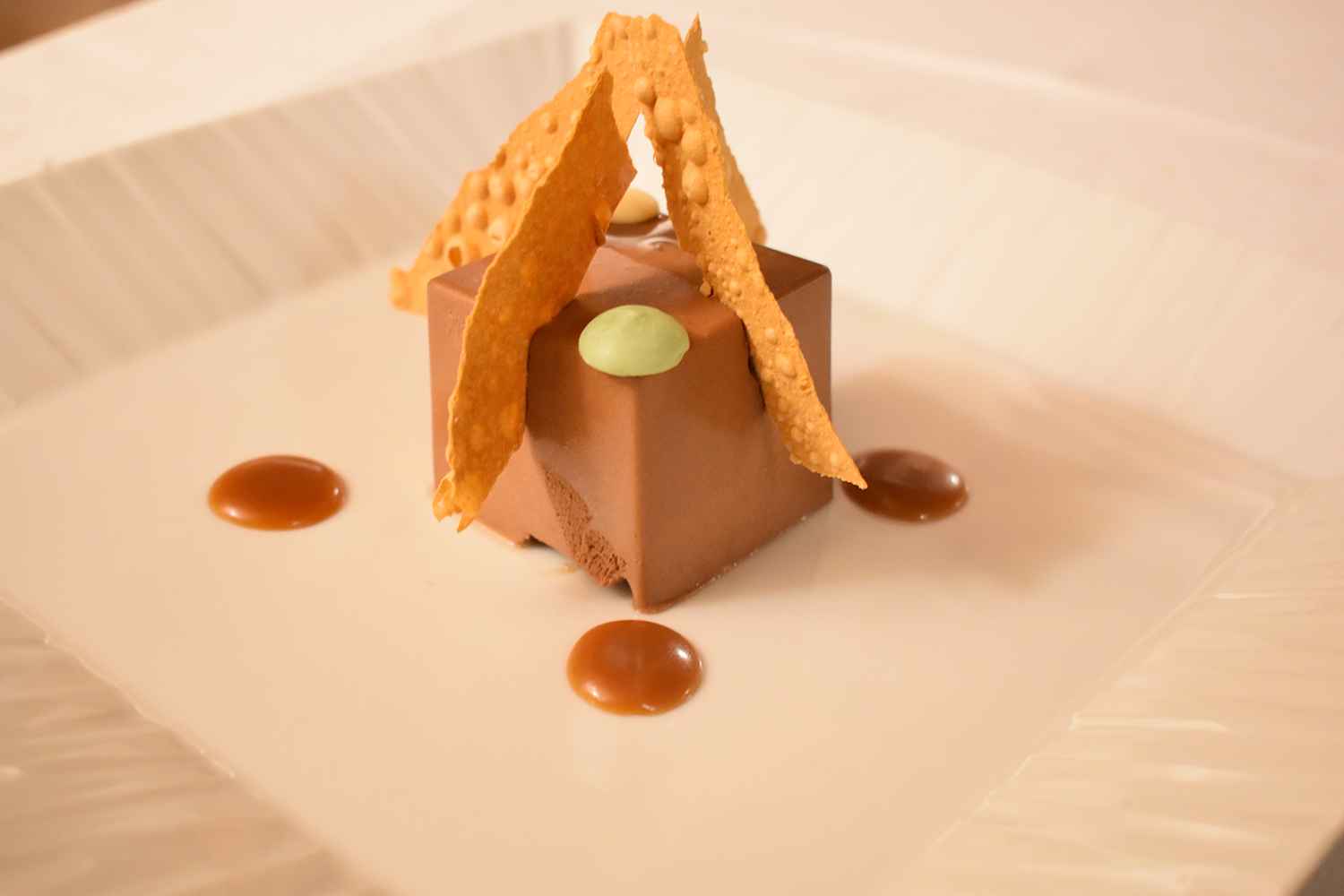 A MICHELIN-RECOMMENDED RESTAURANT & RELAIS
Borgo di Celle promotes the best local cuisine while keeping true to Celle's culinary traditions: mouth-watering local cheeses paired with honey and jams; freshly made pasta ranging from agnolotti, ravioli to pappardelle and top-quality steaks and sausages. Every dish, a window into the region: black truffles, Umbrian Extra Virgin Olive Oil, and a wine list featuring cellars of the Montefalco area in Umbria, famous for its Sagrantino and Montefalco Rosso wines.
SPA, WELLNESS AND RECREATION
Borgo di Celle pampers guests with a garden outdoor pool and an intimate Spa & Wellness area complete with the tingly pleasures of an indoor pool/whirlpool, sauna, and Turkish bath.
ACTIVITIES AT BORGO DI CELLE'S SISTER RESORT: FATTORIA CALDESE
Horseback riding: Guests can go horseback riding through the Upper Tiber Valley with F.I.S.E. instructors — all levels of experience are welcome to this unforgettable equestrian experience.
Golf & Country Club: Golf lovers enjoy the challenging ninehole course at the Golf and Country Club Caldese, where private lessons are also available.
If Tuscany, Umbria, Le Marche, and Lazio are part of your 2021 Italy travel itinerary, and you're looking for a medieval oasis-inspired getaway, where you will be treated to stunning views, restful days, tantalizing local food and wines, and the elusive sensation of stepping into another era; consider turning back the hand of time and spending a few days at Borgo di Celle.