'Tis the season to be merry and to raise a glass of your favourite spirit to toast with family and friends. Whether as a gift for the host of a dinner party, a connoisseur of the family, or for yourself to enjoy while sitting by the fire, a premium bourbon whiskey is a perfect choice. But as you know, all bourbons are whiskeys, but not all whiskeys are bourbon. This is especially true when it comes to Angel's Envy, the #1 Ultra-Premium Bourbon offering in the US*.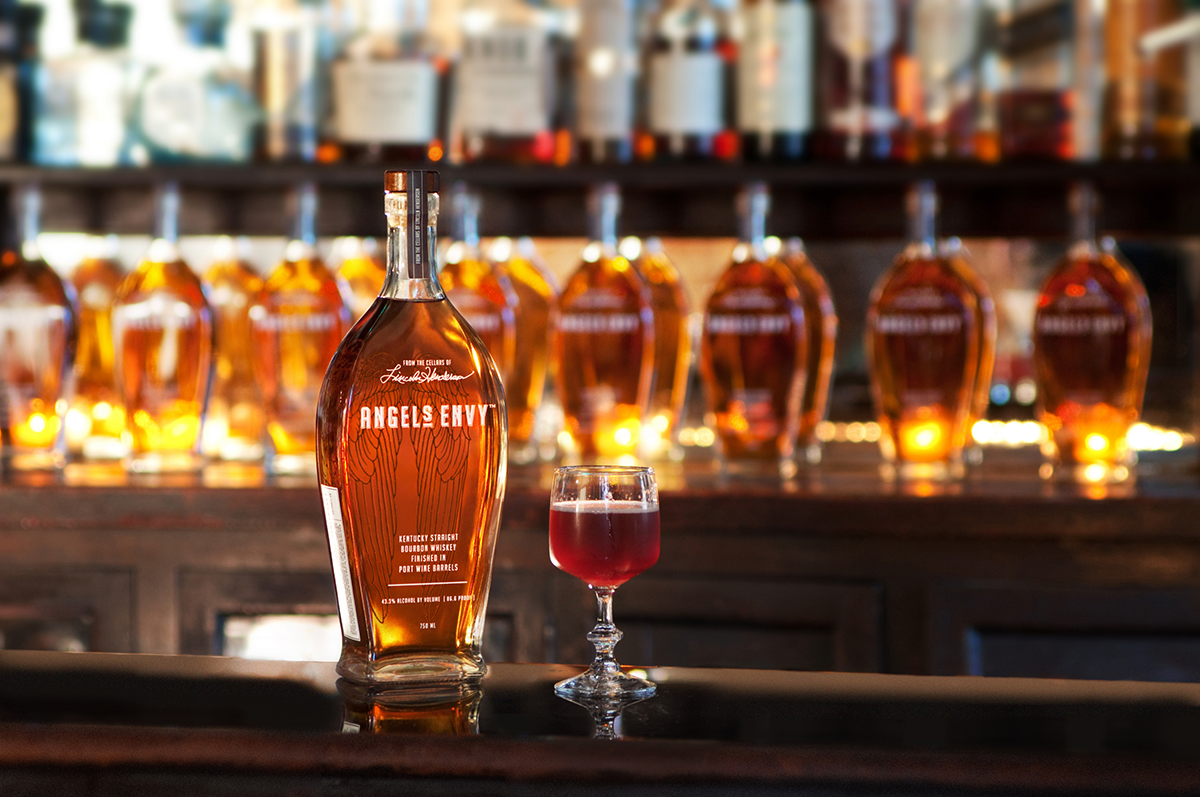 Highly sought-after by whisky enthusiasts, Angel's Envy is the next chapter of bourbon. The Louisville- based distiller is among the first American whiskey producers to employ a secondary finishing process broadly across its portfolio, with every batch blended to taste to create an award-winning whiskey. Recently receiving a Gold Medal from the San Francisco World Spirits Competition, a 98-point ranking from Wine Enthusiast, a 93-point ranking from Whisky Advocate, and a five-star rating and highest recommendation from F. Paul Pacult's Spirit Journal, is Angel's Envy Kentucky Straight Bourbon Whiskey Finished in Port Wine Barrels.
Now widely available across Canada, Angel's Envy Port-Finished Bourbon begins its journey as a Kentucky Straight bourbon aged four to six years in new white oak barrels. The secondary finish of six months is spent in French Oak Port Casks imported from Portugal's Douro region, lending the whiskey a subtle fruity sweetness. Georgene DaDan, Angel's Envy Vice President and General Manager shares,
Everyone at the distillery is meticulous about the details and passionate about making quality American whiskey and Kentucky Straight Bourbon. Our dedicated team is always experimenting to bring unique and exciting whiskeys to its fans, so when we see a response like we did with the initial Canadian release, it's a proud moment.
Angel's Envy Kentucky Straight Bourbon Whiskey Finished in Port Wine Barrels is 86.6 proof (43.3% ABV). The premium liquid can be enjoyed neat, on the rocks, and is rich and complex enough to mix in your favourite cocktails. On the nose, it offers notes of subtle vanilla, raisins, maple syrup and toasted nuts. On the palate, notes of vanilla, ripe fruit, maple syrup, toast and bitter chocolate are present before it finishes with a clean and lingering sweetness and a hint of Madeira that slowly fades.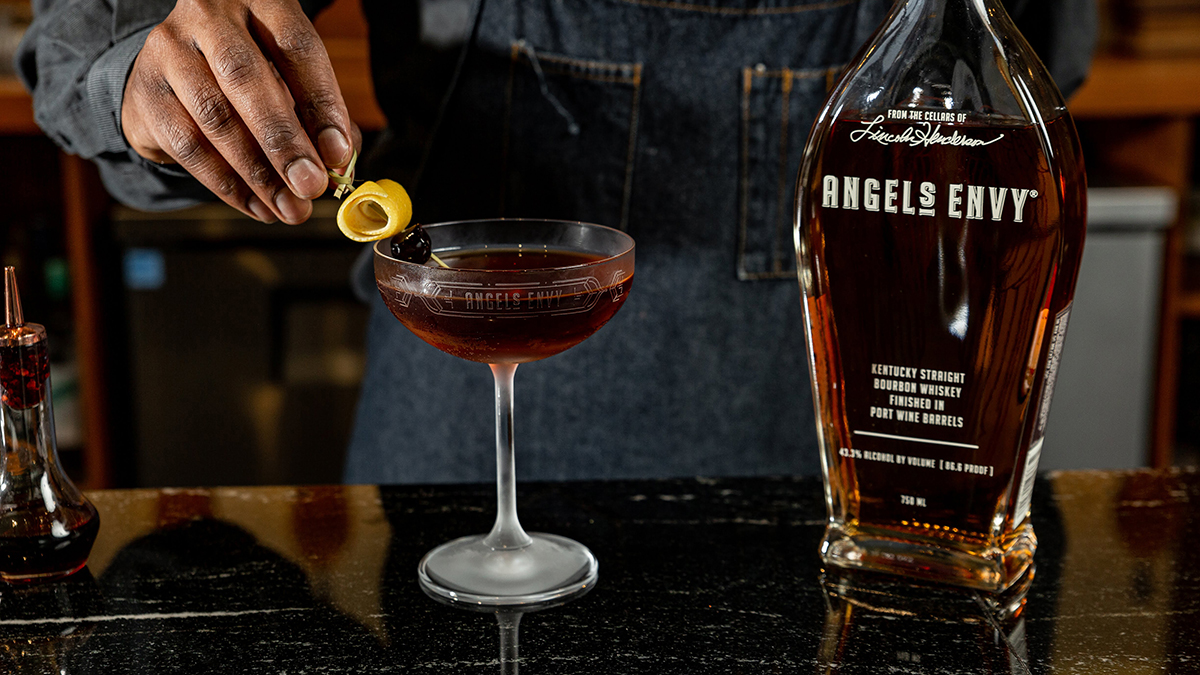 What will make this experience memorable this holiday for the bona fide bourbon drinker are the cocktails. Angel's Envy Port-Finished Bourbon offers a new take on old classics like the Henderson, Old Fashioned, Manhattan and Whiskey Sour that any whiskey lover will appreciate. A lost classic, the Brown Derby (or De Rigueur) is a drink with two names and three simple ingredients that create a refreshingly complex taste. Made with tart, fresh-squeezed grapefruit juice, sweet honey syrup, and smooth Angel's Envy Port-Finished Bourbon, it's a drink that complements itself with every sip.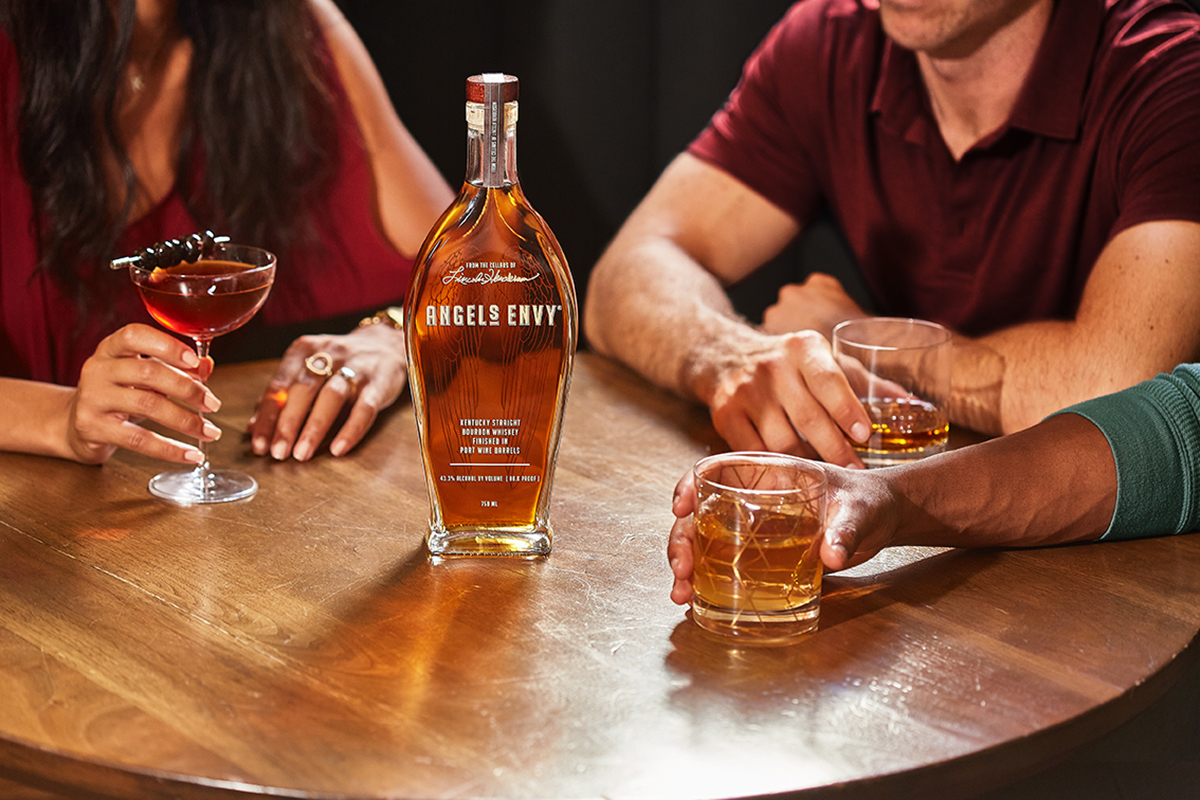 Whether the people on your gift list need something new for their bar cart, are 'taters' and 'stewards' (bourbon enthusiasts), or have a special occasion coming up, Angel's Envy Kentucky Straight Bourbon Whiskey Finished in Port Wine Barrels is the ideal gift.
Available at retailers across Canada for the MSRP of $79.95 (price may vary by province or retailer). For more information, visit www.angelsenvy.com.