WRITTEN BY GERALD GLAVOTA
Are you familiar with cask strength whisky? To some, cask strength is associated with a strong, powerful spirit that has been bottled after the maturing process – so there is no addition of water to dilute the spirit. For many cask strength whisky is all the rage much like inferno peppers for those who seek spice. The stronger the better for many, but unlike peppers you can tailor a cask strength whisky to your taste profile. By adding water, albeit slowly, you can bring out some of the flavours and nuances of the whisky. You can also bring down the alcohol percentage down to a more manageable level for you by slowly adding a few drops at a time which might take a bit of time at first but it saves you from adding too much water and thus breaking your whisky to the point where you don't enjoy the flavour.
Two cask strength whiskies released in Canada from two notable distilleries this year were the Forty Creek Limited 2021 Edition Master's Cut Cask Strength Whisky (LCBO $79.95) and the Alberta Premium Cask Strength Rye Whisky 2021 Limited Edition (LCBO $84.95).
Forty Creek's release is it's first cask strength release in its nearly 30 year history. Master Blender Bill Ashburn created this unique cask strength whisky at 48.5% alcohol/volume (ABV) by redistilling whiskies that he had in small inventories that couldn't realistically be bottled.
In the distant past, Bill had made a brandy where he redistilled the brandy and retained the age to get a smoother flavor. So in creating this whisky Bill said "you're not starting from a raw spirit, you're actually starting from a spirit that contains some of those components of an aged whiskey". Looking back at the Fall 1997 issue of Preferred Magazine, I wrote about how Bill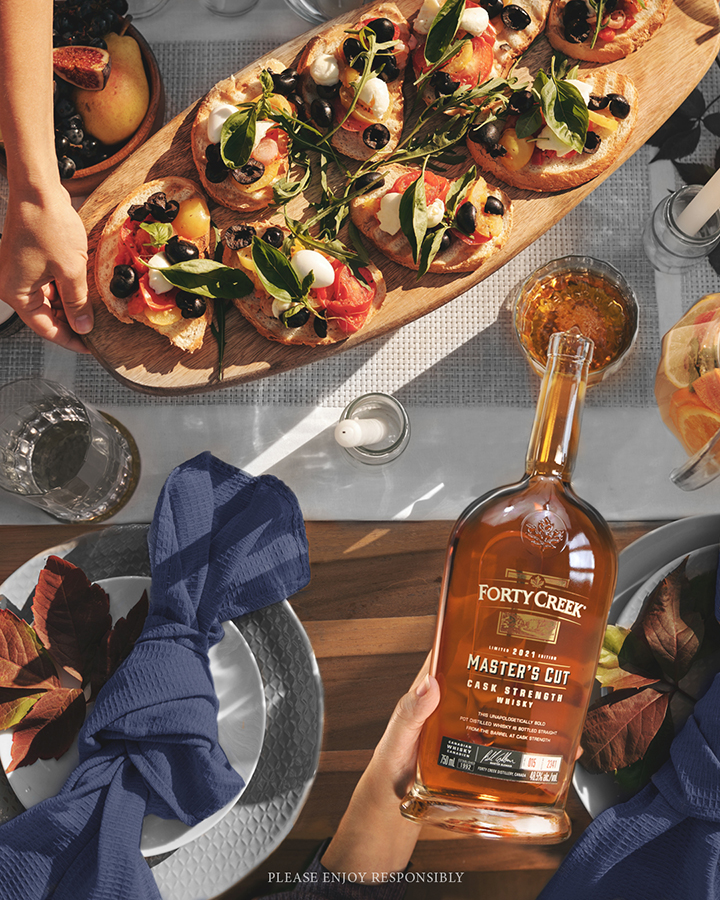 feels that whisky shouldn't hit you over the head, he likes aromas, body and flavour, which make whisky easy to enjoy and sip. It has a very sweet aroma, light floral notes, candied fruits, very elegant. The taste does not disappoint, it's very full, fairly heavy body, malty, spicy, oaky, vanilla with a light caramel viscosity and an additional puff of spice at the end.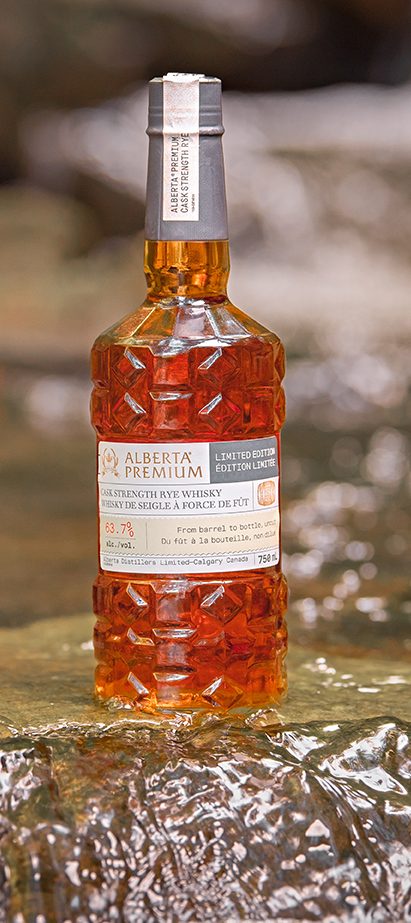 Alberta Premium has released its third edition of this 100% rye whisky at 63.7% (ABV). Made in Calgary, Alberta® Premium Cask Strength Rye is crafted from 100% Canadian prairie rye grains grown by local farmers and nutrient-dense, glacier-fed spring water from the famed Rocky Mountains. When you look at the natural colour of this whisky, you see a nice golden hue with what appears to be a light ring around it. Warm aromas of spice, vanilla, caramel, light rye. The taste also has notes of vanilla, caramel, spice, rye, touch of chocolate, hay with a touch of oakiness
In addition to world acclaim over the last few years for its Cask Strength Rye, the Alberta Distillers Limited was named Distillery of the Decade at the 2020 Canadian Whisky Awards – is celebrating its 75th anniversary. Acclaimed for its award-winning spirits, Alberta Distillers has been a key contributor to both the Alberta and Canadian economies since its inception in 1946.
Among the spirits it is known for producing (many have been featured in past issues of the magazine) are: Alberta Premium Rye, Alberta Premium Cask Strength, Alberta Pure Vodka, Northern Keep Vodka, Banff Ice Vodka, Alberta Springs Whisky and more.
To celebrate Alberta Distillers' 75th anniversary, the distillery team is launching a #MadeForMemories campaign that highlights how their brands have been loved by generations of Canadians and often integrated in memorable moments. Consumers can enter a sweepstakes giveaway and find more information and explore ADLs history via ADL75.ca and to also enter for the chance to win a trip to a major Canadian city.
Whisky and Cigars pair well together and so does a cigar humidor made out of a wooden whisky case. My friend Dave makes custom humidors like this Glen Garioch (on my Instagram @g2whisky). A great gift idea for someone who deserves a unique gift. If you would like to know more you can email Dave at DavesWhiskyHumidors@gmail.com or you can contact me on Instagram.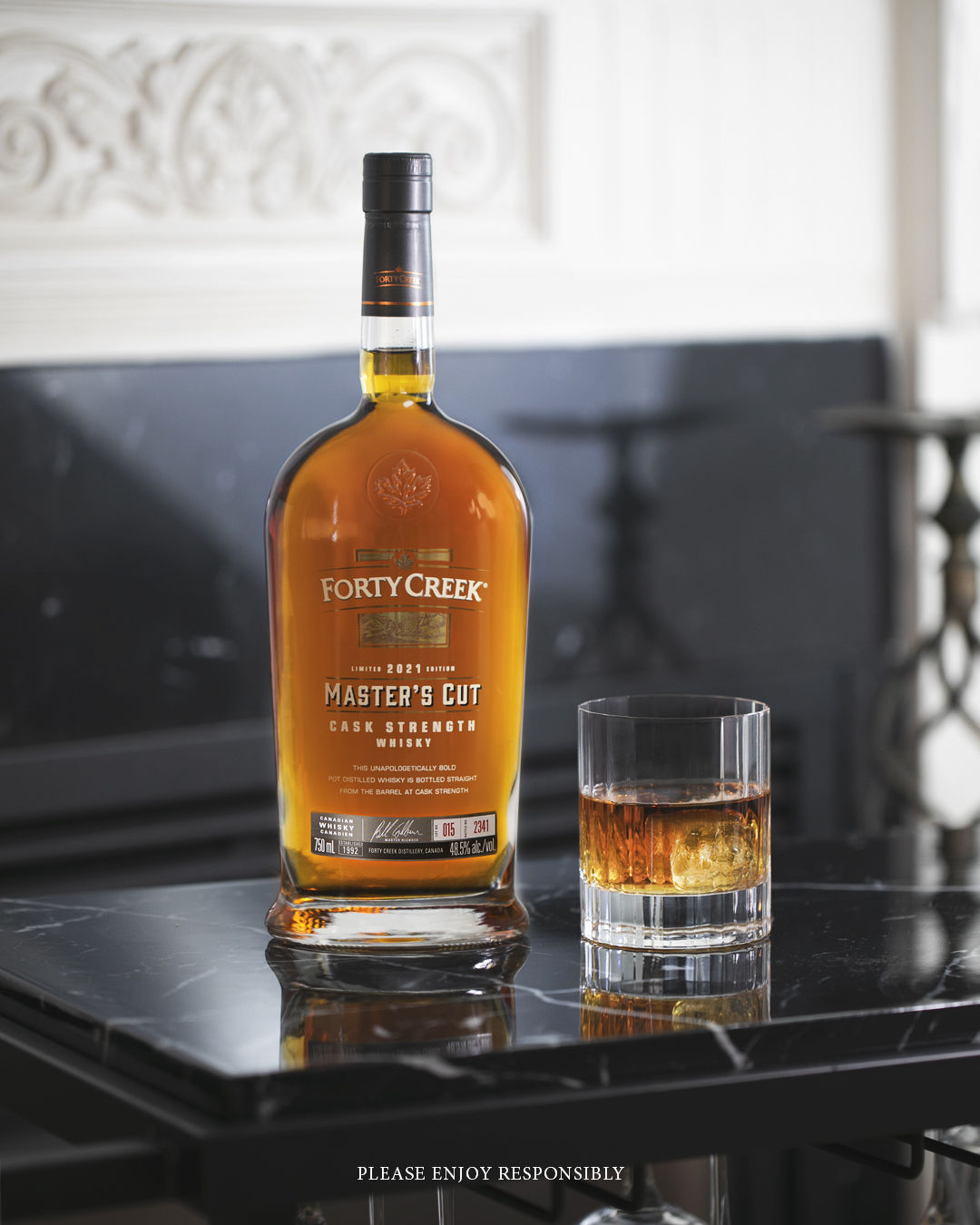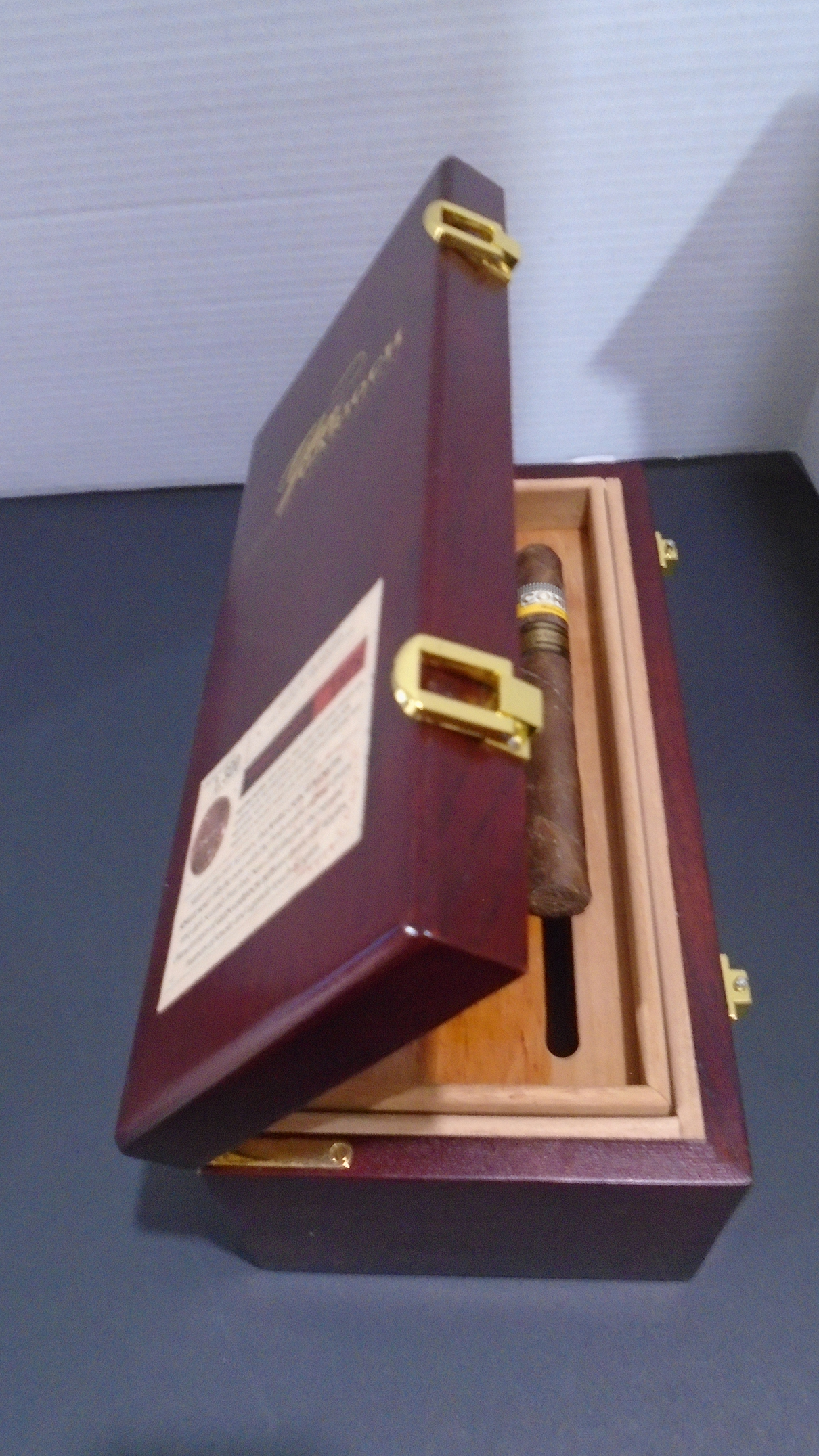 Innis & Gunn has released their annual holiday gift pack, a Canadian exclusive (LCBO $14.95), the 2021 edition features two 330ml bottles of The Original, one 330ml bottle of Caribbean Rum Cask and one 330ml bottle of Kriek (exclusive to the gift pack). The gift pack also includes an Innis & Gunn branded goblet glass. Innis & Gunn is celebrating the quality of Scottish produce with 'Kriek', a limited-edition beer matured with ripe cherries grown and picked just minutes away from the award-winning brewer's Perth Brewery. Bursting with flavour, the 5.1% Kriek beer was created after Master Brewer, Dougal Gunn Sharp, had a moment of instant inspiration after trying Scottish cherries from Thomas Thomson of Blairgowrie last summer. The resulting Kriek has been slowly matured for three months in Scotch whisky casks to build layers of depth, accented with a delicious balance of ripe cherry sweetness, hints of oak and a refreshingly tart finish. A hazy deep magenta in colour and beautifully effervescent, Kriek has an abundant aroma of cherry, along with notes of vanilla, spice and wood, all of which pull through into the flavour.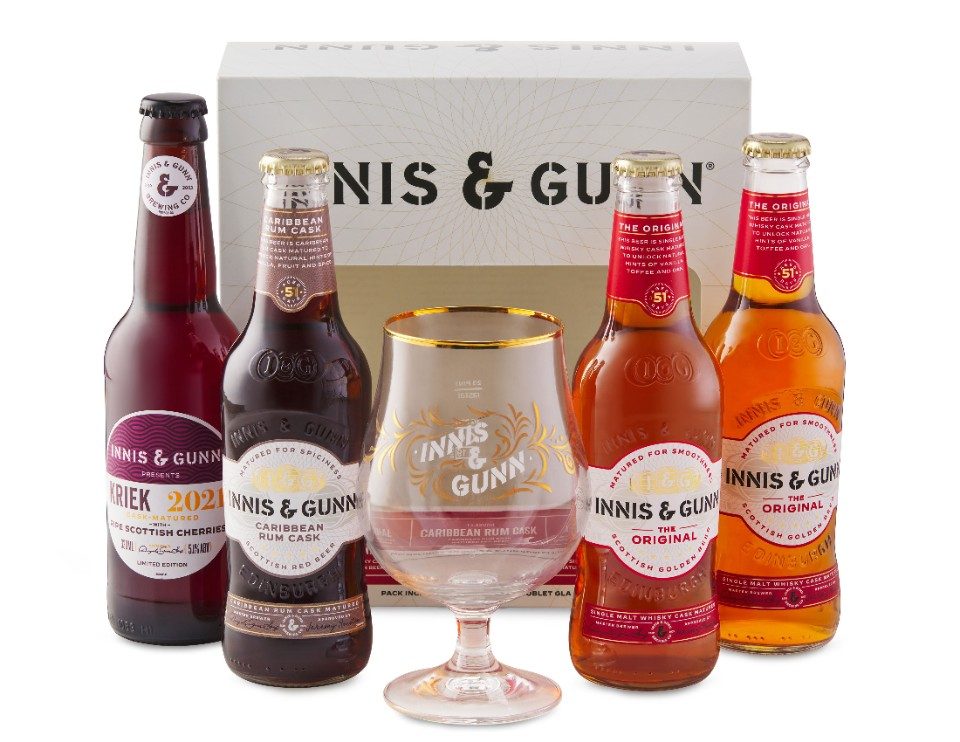 At the J.P. Wiser's Brand Centre, the Whisky Blending 101 class with Master Blender Dr. Don Livermore is a hit. So much so that J.P. Wiser's has introduced a Blend Your Own Whisky kit(LCBO 39.95) The kit available this holiday season emphasizes barrel quality, with different mini bottles presenting a different barrel quality — particularly spicy, smoky and wine. This kit includes five 200mL bottles of different whiskies to blend and create their own whisky to enjoy at home: Five-year-old double distilled; Single column distilled whisky; Double distilled wine barrel whisky; Double distilled smoky whisky; Double distilled spice whisky; plus an empty 375ml bottle to fill with your own concoction, a graduated cylinder and pipette and Dr. Don's Master Blending Guide — and he recommends blending to match the occasion you are marking.
I have recommended whisky, spirit, and cocktail related books over the years and this year Dr Don is a double winner. He has written two volumes: the first two volumes of The Canadian Whisky Master Class. The Keeper of History recounts the inside story of the Hiram Walker and Sons distillery, one of Canada's oldest and largest whisky distilleries, and Blending 101 helps consumers better understand the distinctive characteristics of Canadian whisky. Each volume can be purchased though the https://www.jpwiserstour.ca/ website.
This holiday season, let a special icon in your life know just how much they mean to you with a bottle of limited edition Johnnie Walker Icons Gold, a gift that suits their character and taste.Expertly crafted from the inside out, Johnnie Walker Icons are made with Green Glass – a first of it's kind. All bottles are made of 100% recyclable glass which speaks to the brand's growth and commitment to sustainability. This sleek bottle from Johnnie Walker Gold Icons bottle will get your attention. Said to be a tribute to the harmonious partnership of Speyside and Highland Whiskies, this deep, amber-coloured malt offers aromas of sandalwood, spiced vanilla, toffee, and campfire. The palate has flavours of roasted nuts, smoke, and vanilla on the finish.
SRP: $89.95, available while supplies last at select retailers.
Now it's time to relax and here's a recipe for something new, "The Pumpkin Hot Toddy" which is a collaboration between The Glenlivet and DAVIDsTEA and provides an alternative to using hot cider.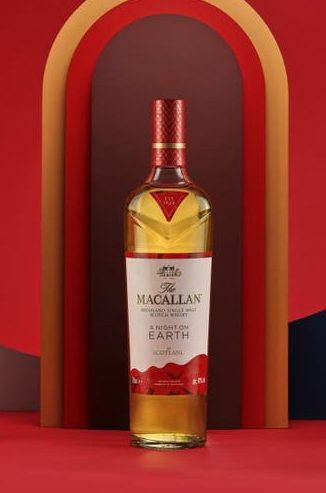 THE PUMPKIN HOT TODDY
INGREDIENTS
1 sachet of DAVIDsTEA Pumpkin Creme Brulee tea
3/4 cup Hot Water
1/4 tsp of Maple Syrup
1 oz. The Glenlivet 12 Year-Old
Orange Slice and Rind
2 dashes of Orange Bitters
1 dash of Cinnamon Powder or Cinnamon Stick
METHOD
1. In a DAVIDsTEA double walled glass cup, steep 1 sachet of
DAVIDsTEA Pumpkin Creme Brulee tea in 3/4 cup hot water
(95C|200F) for 5+ minutes
2. Remove sachet and stir in 1/4 tsp of maple syrup
3. Pour 1 oz of The Glenlivet 12-Year-Old, then add 1 slice of orange
and 2 dashes of orange bitters
4. Garnish with orange rind and a dash of cinnamon powder or
cinnamon stick
Finally, The Macallan enthusiasts and collectors can look forward to "A Night On Earth In Scotland single malt whisky (43% ABV, SRP $175), which reveals the story of Scotland's world-famous Hogmanay festivities and captures the universal joy of celebrating the change of year. The first in a new annual limited edition gifting series, A Night On Earth In Scotland is a collaboration with acclaimed Japanese- French illustrator Erica Dorn, whose artwork has been featured in leading director Wes Anderson's films."
I have not tried this new release but the Whisky Maker's Notes are: Colour: Warm ember. On the nose: Vanilla, butter rich, baked apple, baking biscuits, plum and almond. Palate: Soft velvety sweetness reminiscent of shortbread with that rich mouth coating, vanilla sweetness, with lightly toasted marshmallow, dried oranges, fig and cinnamon. Finish: Medium finish with sweet butterscotch and freshly baked biscuits.