One of Europe's most popular tourist attractions, Italy is a must-see country. It is the land of architecture and history, breathtaking scenery, world-famous cities and small medieval villages, and of course, delectable pizza and gelato. Italy has it all, which is why it is one of Europe's most popular travel destinations

Italy never ceases to enthrall the senses. With around 50 million tourists every year, it is the world's fifth most visited nation. There are many enticing cities and towns to explore around the country, such as Rome's cobblestone alleys, the clear and pristine waters of Sardinia, and the ancient ruins and archeological sites in Sicily.
On October 4, 2021, I departed Toronto, Ontario, Canada, on an evening flight bound for Italy with my friend Alkarim Shivji, the Broker and Managing Partner of Forest Hill Real Estate Inc. in Toronto. My twelve-day trip would have me exploring the cities of Rome, Olbia, Porto Cervo, Cagliari, and Portopalo Di Capo Passero for business and pleasure.
We arrived in Rome on the morning of October 5, 2021. Rome, the seat of one of the world's most powerful historical empires, is a fascinating place that has enticed visitors for millennia. The Eternal City is worth a visit at least once, with great pieces of art, stunning architecture, and world-renowned food, albeit seeing everything it has to offer would take a lifetime.
We stayed at The Relais Fontana Di Trevi Hotel, which is found in the heart of the Renaissance area in central Rome. The Relais faces out onto the Trevi Fountain, just moments away from the Spanish Steps, Piazza Barberini, and Via Del Corso. The city was bustling with people,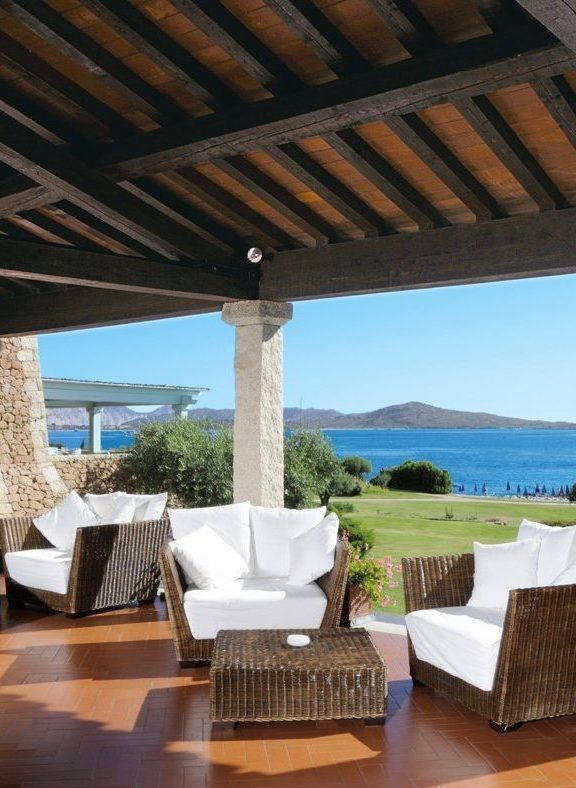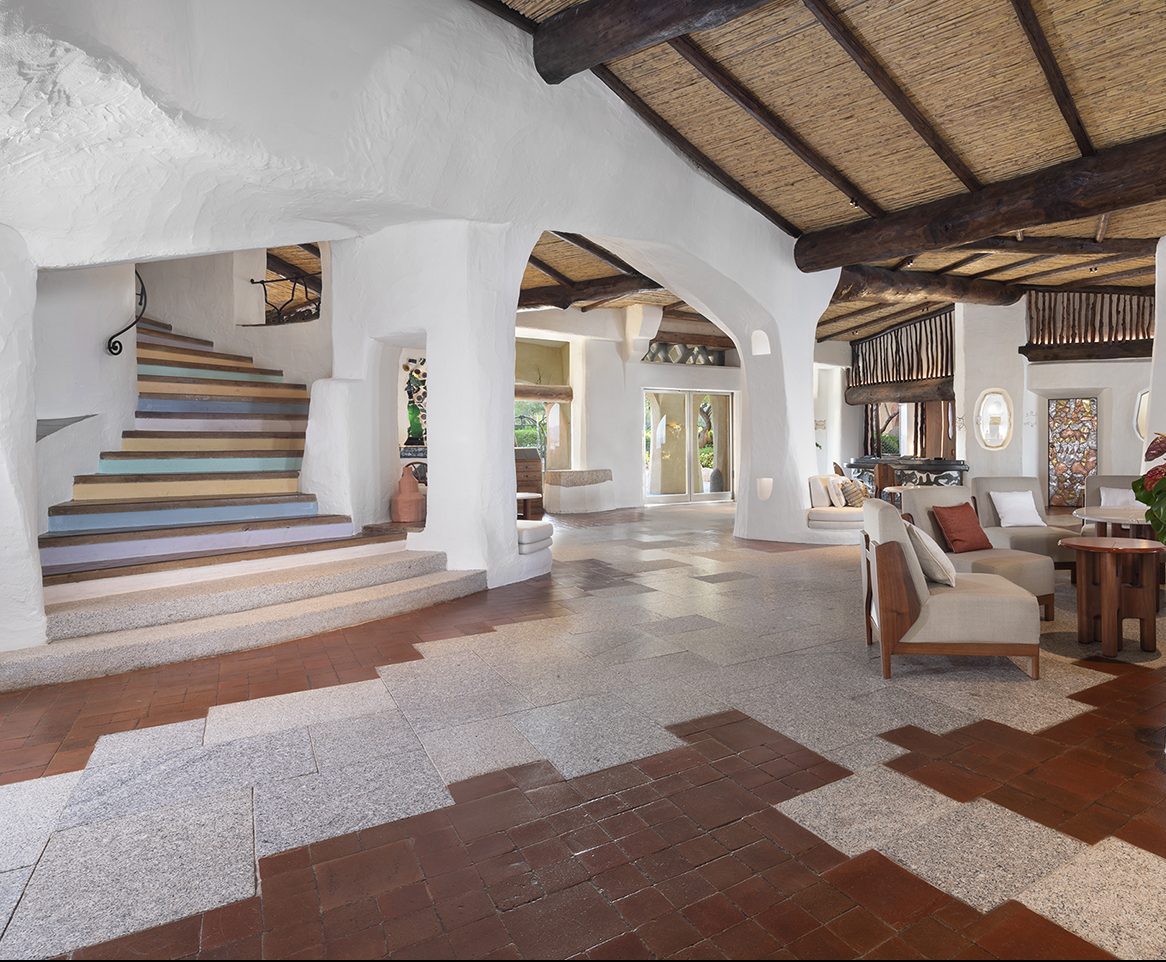 Instead, Alkarim and I decided to seek out fine Italian clothing retailers. We meandered around Rome's famed narrow alleys with shopping bags from high-street shops taking in the city's exquisite splendour. At one point, we decided to have a beer at a bar located next door to one of the boutiques while the tailor hemmed our pants. When our clothes were ready, we left the bar to return to our hotel, after a long day of walking the city. After several minutes, I suddenly realized that I didn't have my bag with me, which contained my passport. We headed back to see if I had left the bag at the retail store or the bar. To my dismay, the bar was closed, and I was told to return the next day at 7 am.
My flight to Sardinia was scheduled that morning, so I stopped at the bar to see if my bag was there. The owner of the bar hadn't come in yet, and the person working there couldn't find my bag. I decided to go to the airport, anyway, thinking that maybe they would allow me to board my flight. Disappointingly, they did not permit me on the plane. So, I started back for the hotel, trusting I could find my bag and rejoin Alkarim, who flew out to Sardinia without me. He and I had a meeting scheduled that afternoon at the hotel we were staying at, and I hoped he could salvage the meeting if I couldn't join him in time.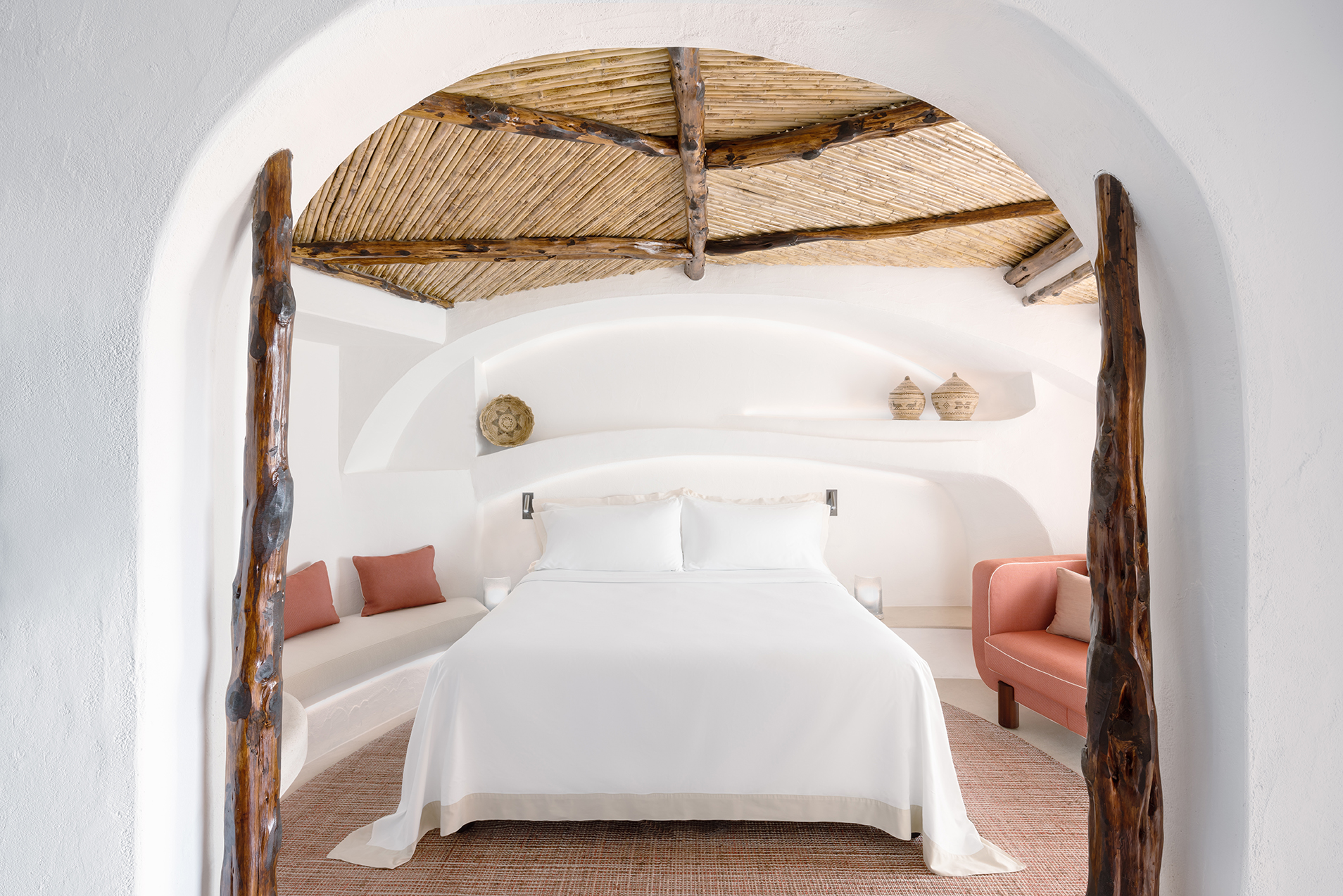 As I was leaving the airport, I received a phone call from the bar; they had found my bag! I immediately went to retrieve it. I then had my assistant in Toronto book the next flight out to Sardinia, which was leaving at 9:45 pm. It's a one-hour and ten-minute flight to Olbia, a coastal city in northeast Sardinia. I had another day to revel in the capital of Italy, walking the ancient streets of the Eternal City.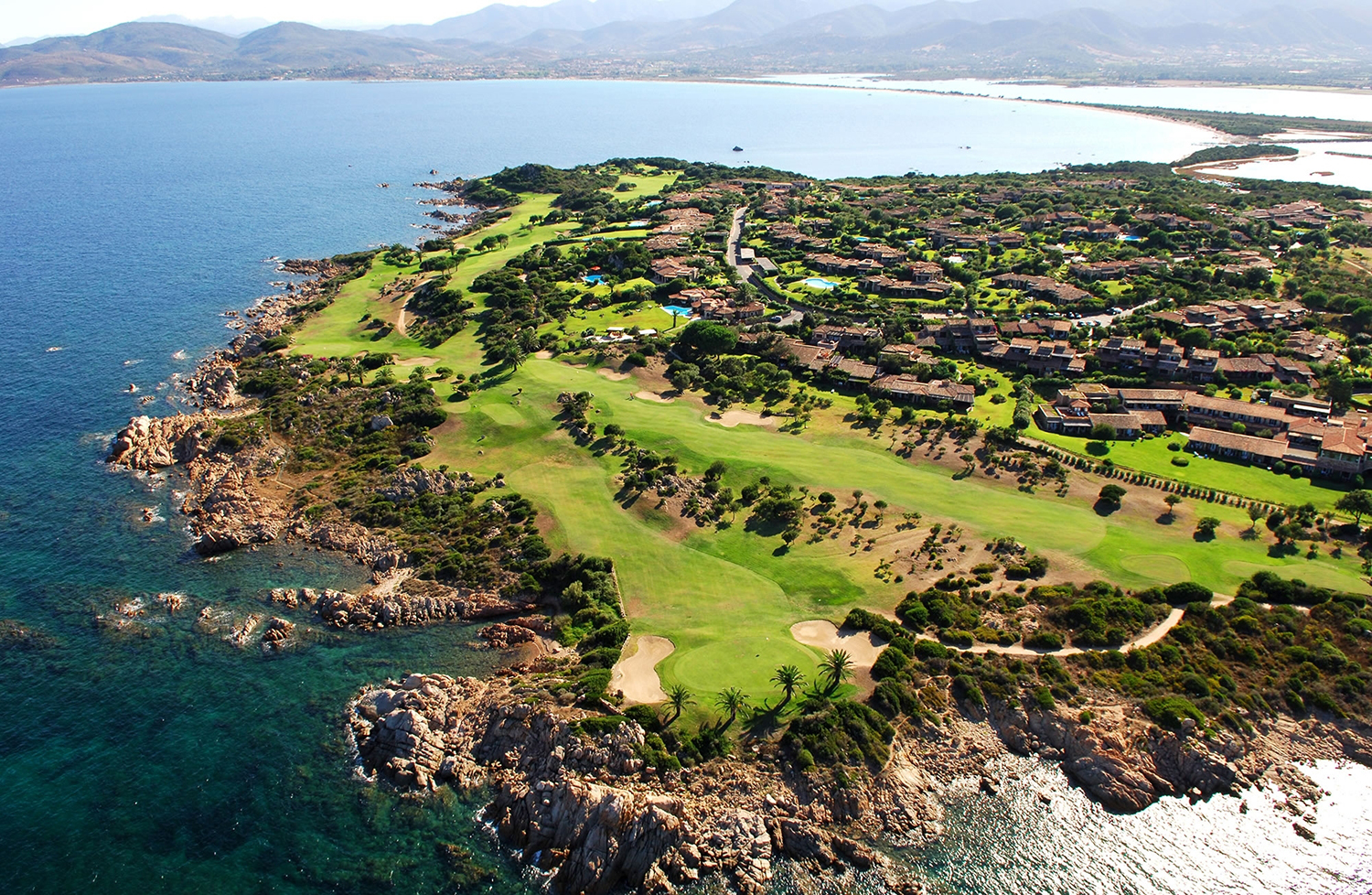 I arrived in Olbia at around 10.30 pm. When I went to retrieve my luggage, I noticed all the passengers on my flight lining up at the area where the lost luggage would be. Apparently, none of the baggage would be coming out because of a strike at Alitalia Airlines. After waiting for over an hour to make my claim, we were told that our luggage would be there the next day. I asked Alkarim to come to pick me up in our rental car and drive me to our hotel.
What made the situation feel a lot better was that we were staying at a stunning 5 star plus property in Porto Cervo called Hotel Cala Di Volpe. Overlooking one of the most beautiful bays of the Costa Smeralda ("The Emerald Coast"), the Hotel Cala di Volpe exemplifies glamourous elegance immersed between the colours and scents of nature and sea. With its signature white sand and turquoise waters, it is an area known for where the jet-set millionaires and billionaires vacation with their large yachts.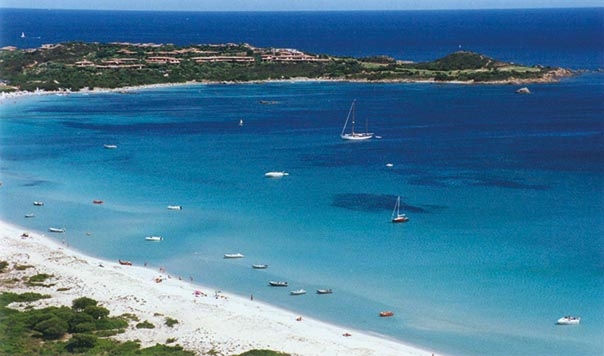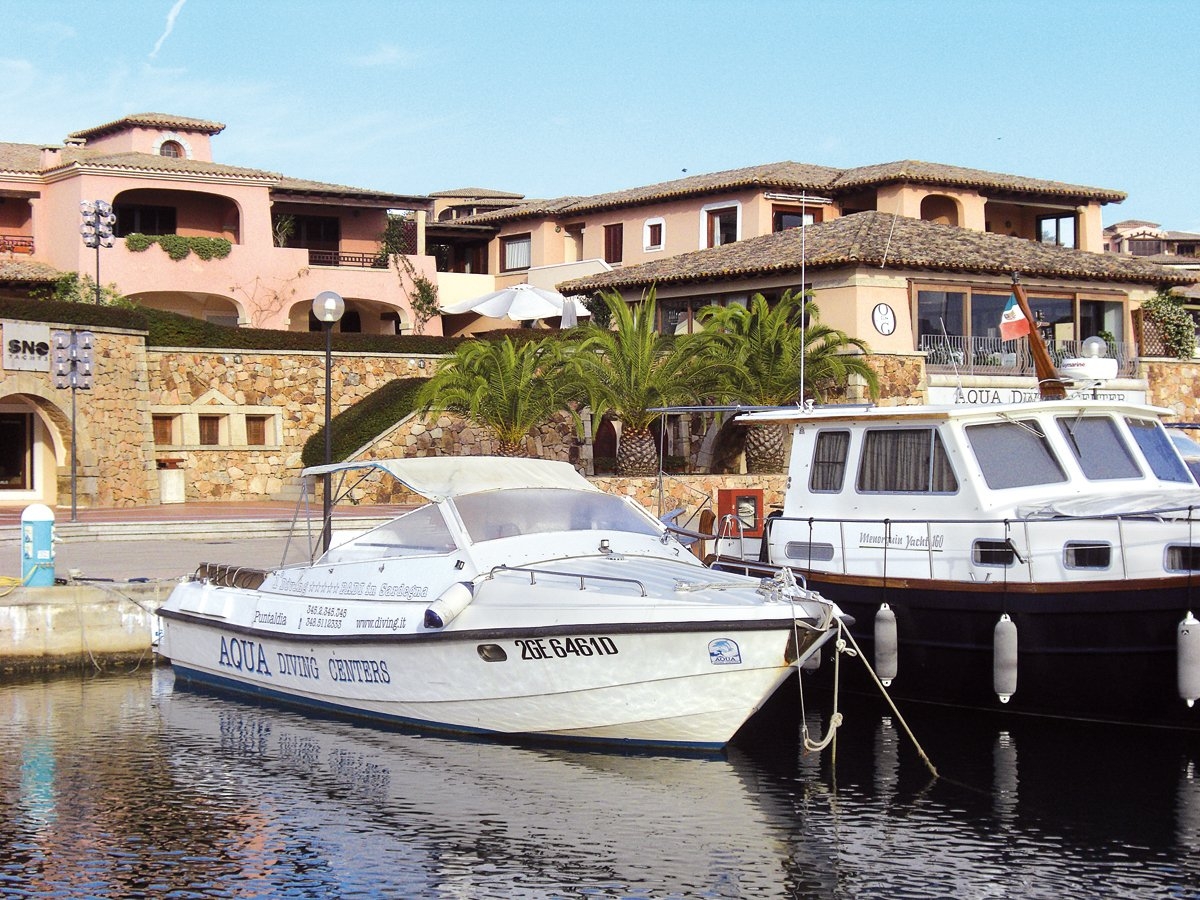 It was now midnight, and to lighten my mood, I wanted to have a cigar. I asked the concierge if he had any Cuban cigars I could purchase, and he said, "Yes, of course!" Things were starting to improve. After a few drinks and a nice cigar, Alkarim and I called it a night. I requested that what I was wearing be washed and went to bed, hoping to have my suitcase back the next day.
Sure enough, around 3 pm on October 8, I was informed that my luggage was ready for pick up. I was grateful because that evening I had a meeting that went very well, and we went out for dinner at a fantastic local restaurant.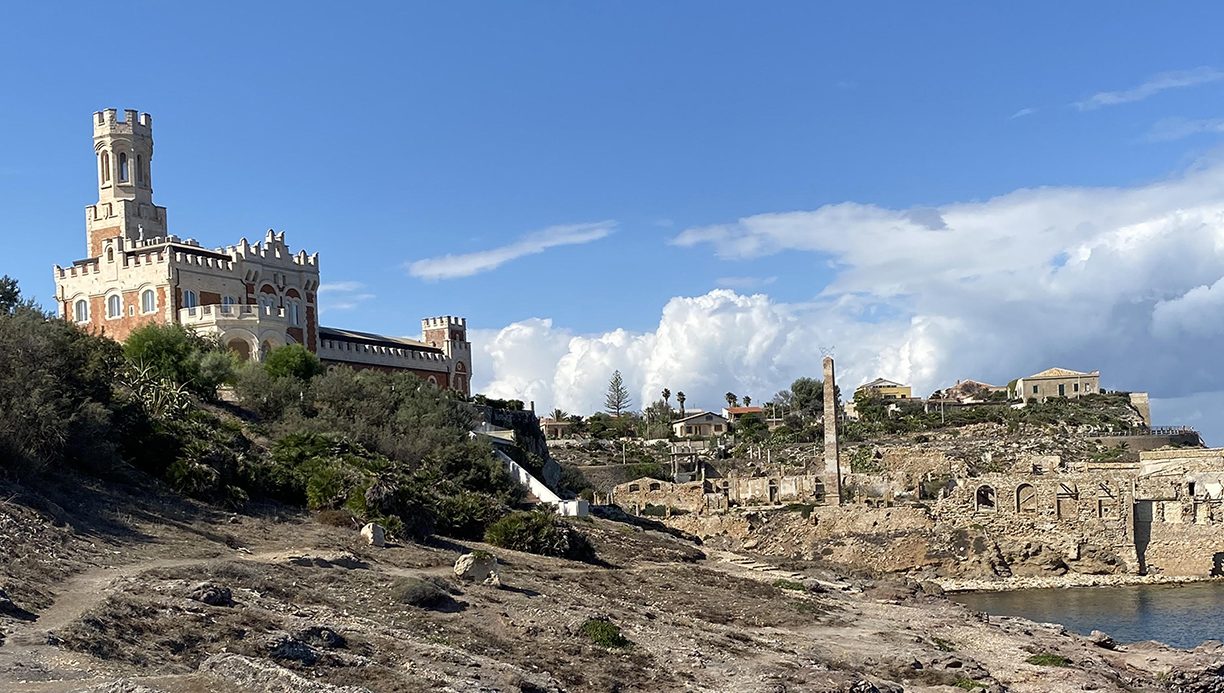 The next day we checked out and departed for our next hotel situated on the south end of the island near Cagliari, the capital city of Sardinia. As we were driving south, we missed a turn and figured the GPS would reroute us. The GPS kept telling us to keep going on the same route, climbing higher and higher up the mountain. After driving for another 30 minutes, we had arrived at the summit, to our astonishment.
Just ahead, the GPS instructed us to drive through an arch that was so narrow we didn't believe it possible to undertake in our BMW X8. We got out of the car to discover how cold it felt outside being so high up the mountain. Then we saw a small Fiat 500 go through the arch and down a hill. We figured this was the only way down, but would our car fit? We folded in the side mirrors, and I stepped out of the vehicle to guide Alkarim to where he needed to go. With only a few inches on either side of the car, we slowly made it through.
We headed down the road to find this incredible village on the side of this mountain. Home to some of Italy's most charming villages, places right out of the story books in Lodi Sardinia.
Along the way, we stopped at several beautiful beaches and then to have something to eat. When we were done eating, I wanted to have a cigar. I went out to our car but couldn't find my bag. At that moment, I heard a guy saying, "Hey, that's my car!" As they were both the same colour (white), I was seated inside the wrong car! "I've done worse. Don't worry about it," shares his friend, who happened to be an American. His name was Markus. A former professional golf player, Markus now manages a resort in Puntaldia. As luck would have it, he invited us to see a regatta taking place by the resort and called over a boat to pick us up. When we arrived, he took us up front to watch the Grand Prix of the Persico 69F Cup 2021 What an incredible way to experience a regatta!
That evening we arrived at Simius Hotel Playa, a picturesque Colonial-style boutique hotel overlooking the turquoise sea of Capo Carbonara. For dinner, we chose the restaurant at the Hotel Simius Playa, which is considered one of the best of Villasimius. We had dinner, drinks, and cigars on their large panoramic terrace under the starry sky.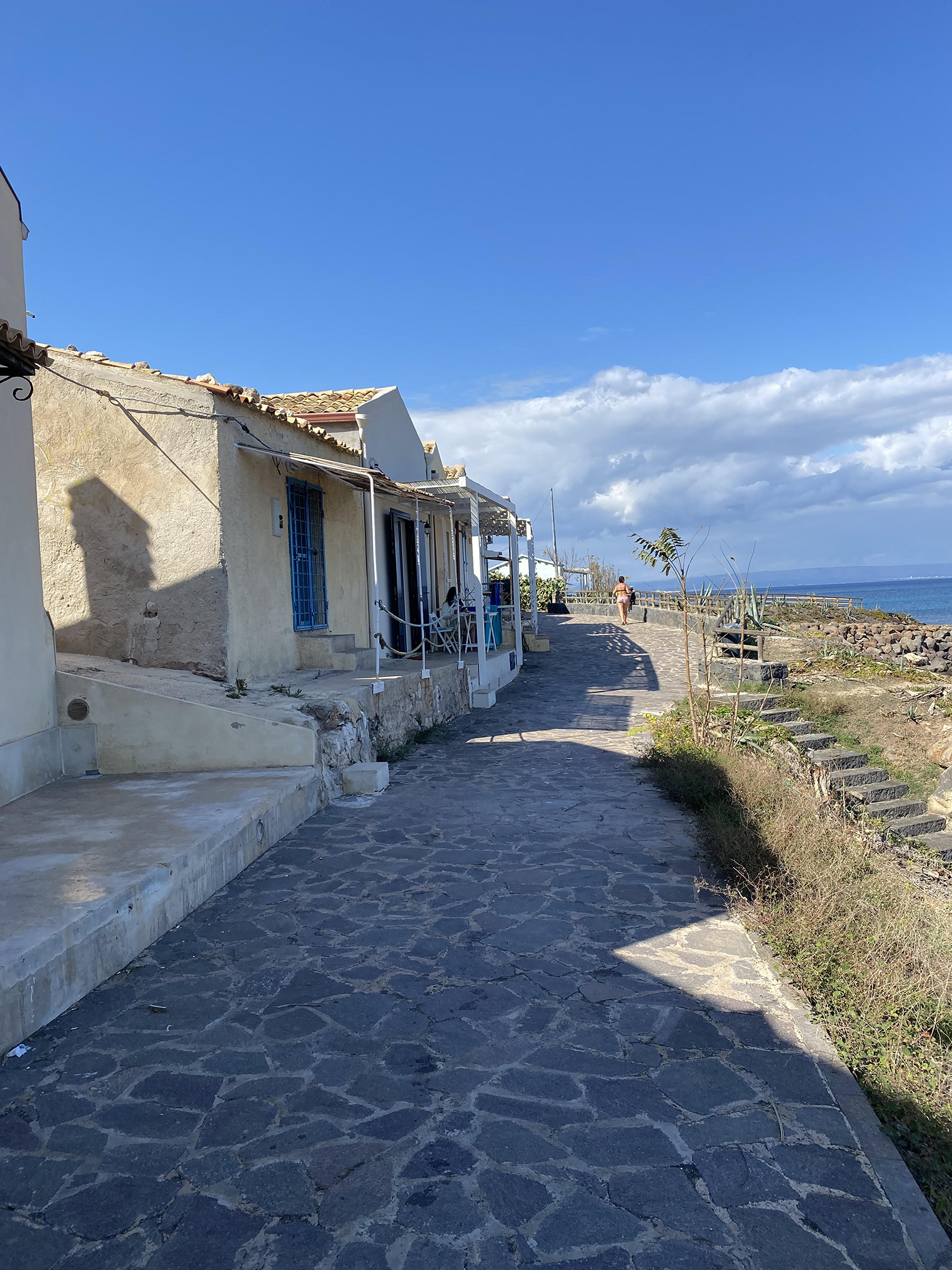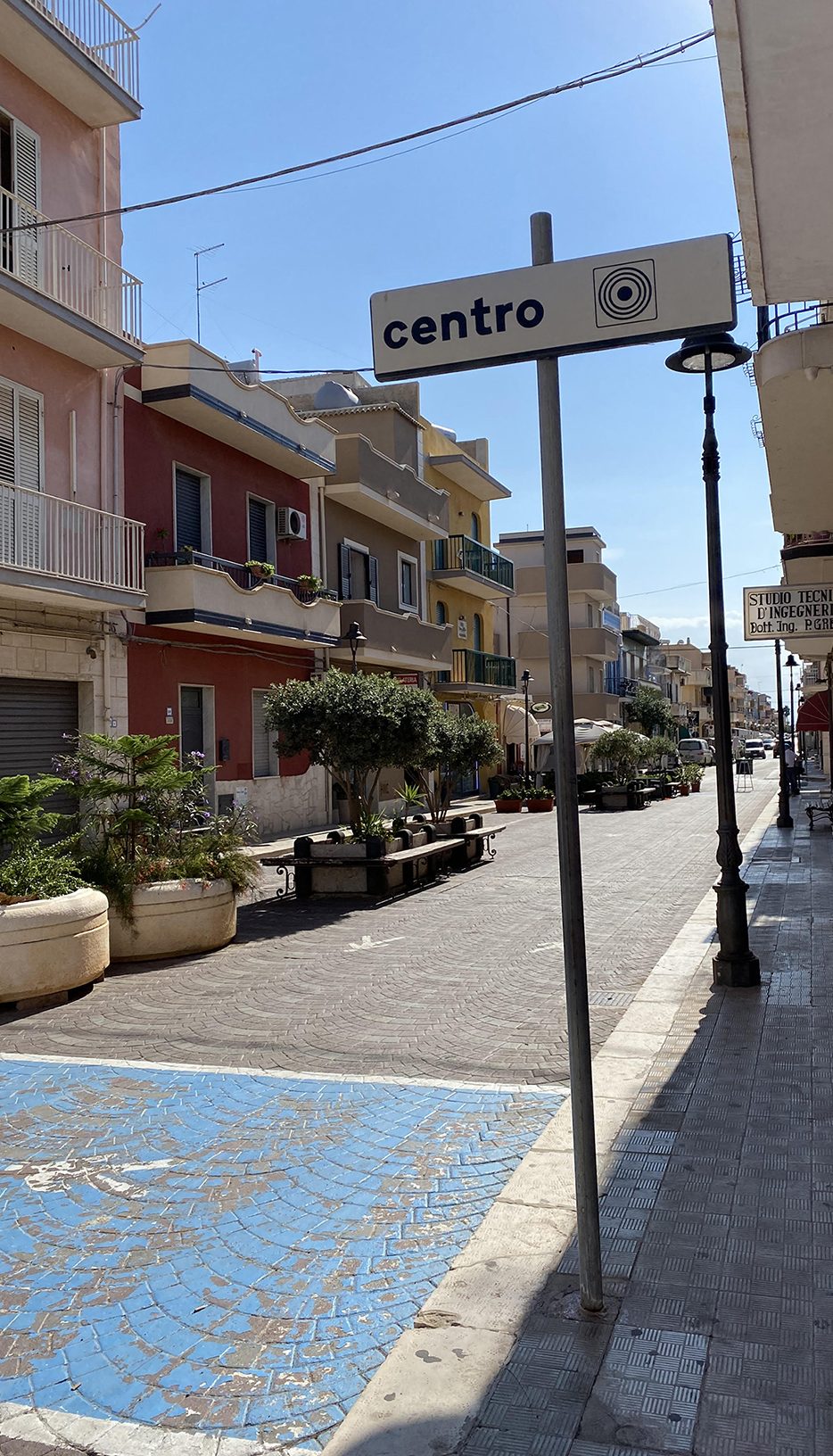 My nephew picked me up at the airport around 9:30 pm and drove me straight to my aunt's house. It had been seven years since my last visit. We had a coffee together, and then I went to my hotel. I was staying at Castello Tafuri, a charming historic castle that combines the values of the past with contemporary modern comforts. This luxury resort sits on a rocky clifftop overlooking the sea and island of Capo Passero.
On the morning of October 12, I walked to Bar Kairos. I sat on their outdoor covered patio and ordered a granita, cappuccino and freshly baked brioche. After breakfast, I strolled around Centro Portopalo, familiarizing myself again with the town. These smaller destinations are where the real beauty of Sicily can be found.
That afternoon my cousin met me, and we drove up the coast to Marzamemi, one of Sicily's prettiest seaside villages. Best known for its artisanal fishing and processing activities, the old center of the village is situated on a little promontory and organized around the extremely picturesque Piazza Regina Margherita. We walked the streets checking out the small shops, had lunch at a restaurant that offered glimpses of the turquoise sea to the east and north, and then returned to my hotel.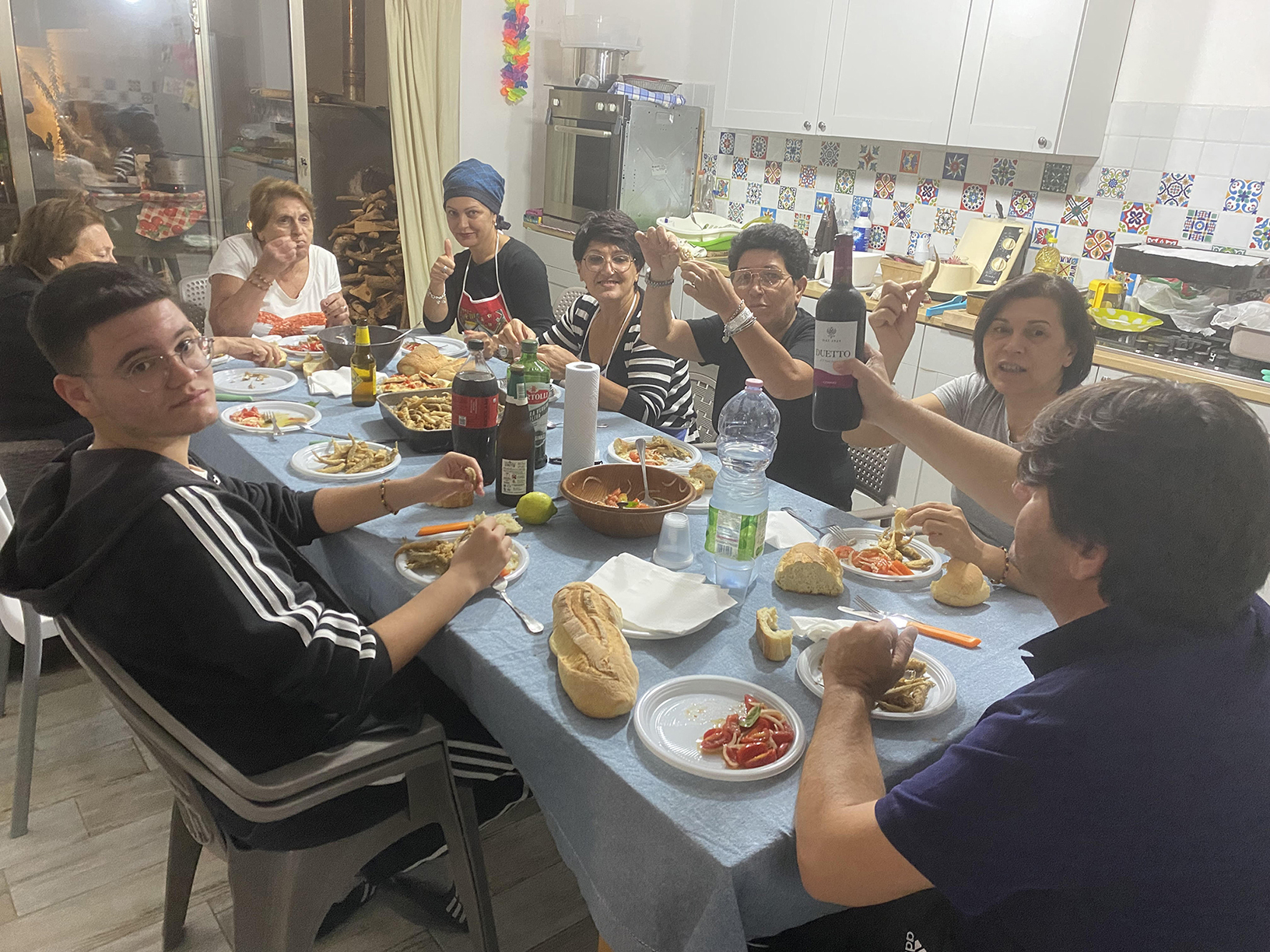 In the evening, I went to my cousin Cinzia's house for dinner. I had the opportunity to have a homemade meal with my relatives, including my cousins Loredana, Cinzia, and her husband Giorgio, With my cousin Giorgio being a wholesaler of fresh fish at the port, we indulged in the most amazing traditional seafood dishes. I was treated to the local Merluzzo Calamari and Ambro, It felt good to laugh and reminisce about old times over a few glasses.
The next few days were spent meeting old faces and visiting some of the town's sights, such as the Chiesa di San Gaetano, the idyllic beaches and the boat-lined marina Di Marzamemi
My trip had come to an end, and on October 16, I flew home. Although it was tough to leave my relatives, the olive-strewn landscapes, the exotic beaches, and timeless Italian cuisine, I was pleased with what I had accomplished, and it felt good to come home. The mishaps along the way all seemed to lead to miraculous events that wouldn't have occurred otherwise.
IT JUST GOES TO PROVE THAT SOMETIMES HAVING NO PLAN MAY TURN OUT TO BE THE BEST PLAN OF ALL.