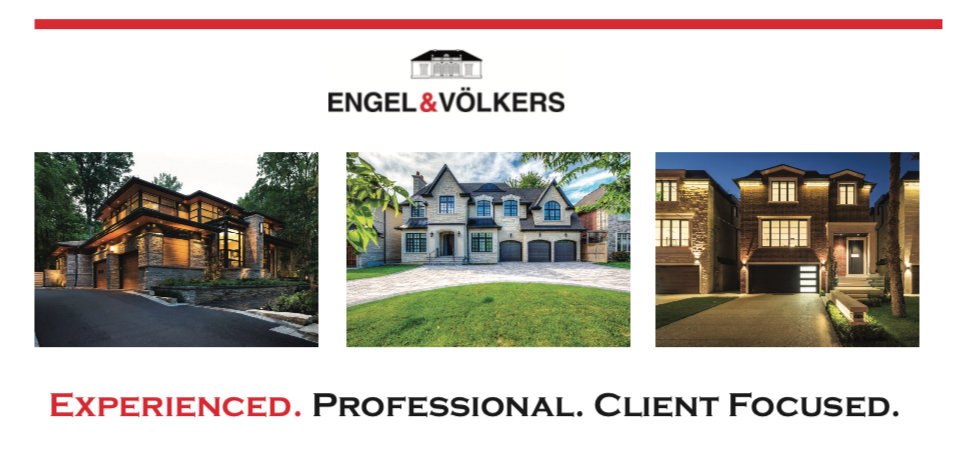 Welcome to Engel & Völkers, the evolution of luxury and real estate services. Our global network and lifestyle brand allow me to connect buyers and sellers from around-the-corner or around-the- globe. As the local expert, follow me for comprehensive updates and insightful advice.
To be in the know with all things real estate, access Matt's newsletter at: www.TheSmithEstate.com
When it's time to buy or sell your home, choose Matt Smith for your competitive edge.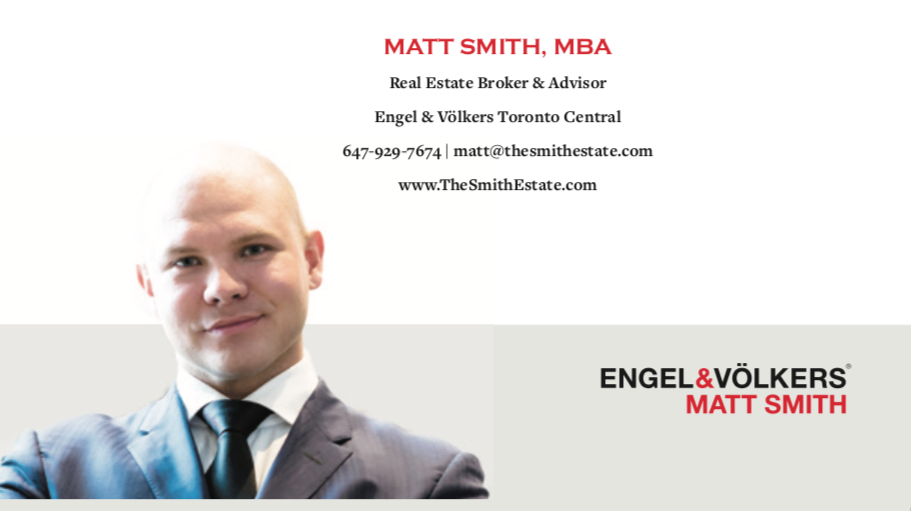 Matt Smith is an award-winning real estate professional with 12+ years of experience in Toronto's downtown markets. Not only does Matt bring a wealth of knowledge, an extensive rolodex and a MBA to the table, but his business approach, tenacious negotiating skills and ability to identify opportunities has made Matt an invaluable asset to his clients.
Matt's clients are often buying some of the most highly sought-after properties in the city, and as such they require unparalleled expertise, support and service to facilitate the transaction.
Matt also invests and manages a portfolio of residential and commercial properties himself which not only gives him an edge amongst competitors, but also motivates him to stay one step ahead. Having an intimate knowledge of ongoing politics, future developments, builder reputations and macroeconomics is a resource Matt's clients take full advantage of. He frequently speaks at real estate investment and banking seminars throughout the city of Toronto.
Matt is the chief editor of The Yorkville Report which is an international publication distributed to thousands of readers which identifies market trends, analyzes statistics, features various properties and speaks to community and neighbourhood events.
Contact Matt Smith today for any of your real estate needs.