WRITTEN BY GIOVANNA BONOMO-BLESCIA
Hasn't everything there is to say about luxury food in Italy already been said? Pascale Lauber and Ulrike Bauschke, owners of the newly inaugurated Paragon 700 Boutique Hotel and Spa, in Ostuni, Puglia, certainly don't think so.
Winners of National Geographic's "The Big Sleep Awards 2020" for its design, glamor, innovation and excellent service, National Geographic defines the post-lockdown inaugurated Paragon 700 as
"A TRULY MAGICAL PLACE IN THE HEART OF OSTUNI. A LOVE STORY FOR DESIGN AND HOSPITALITY THAT LEAVES ANYONE WHO WALKS THROUGH THE DOOR OF PALAZZO ROSSO BREATHLESS. "
Having successfully launched and renovated restaurants, private homes, and boutique-hotels in Romont, Lausanne and Verbier, Switzerland, in Paris, New York and Cape Town, Pascale Lauber and Ulrike Bauschke are no strangers to shaking up the rules of interior design in the hospitality sector, and food is no exception.
AN IMMERSIVE ART EXPERIENCE
Upon entering the magnificent hotel, a mystical atmosphere of contemporary luxury and fantasy will vie for your attention as if every corner of this red palace awaits to share a secret of its past and present; every fixture, design, and architectural wonder within the newly restored world-class 11-suite luxury boutique hotel, spa and restaurant is a lens through which the creators see the world.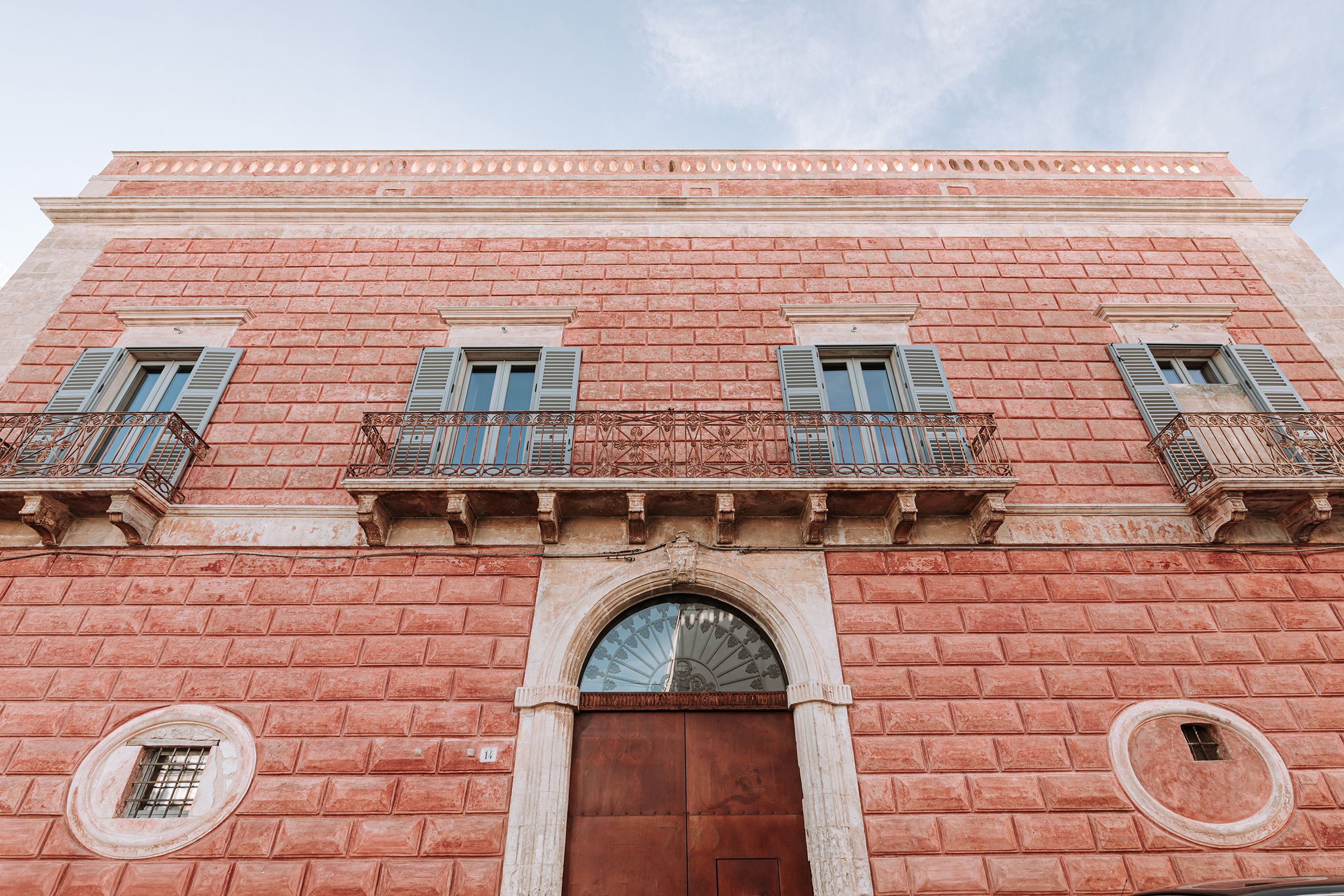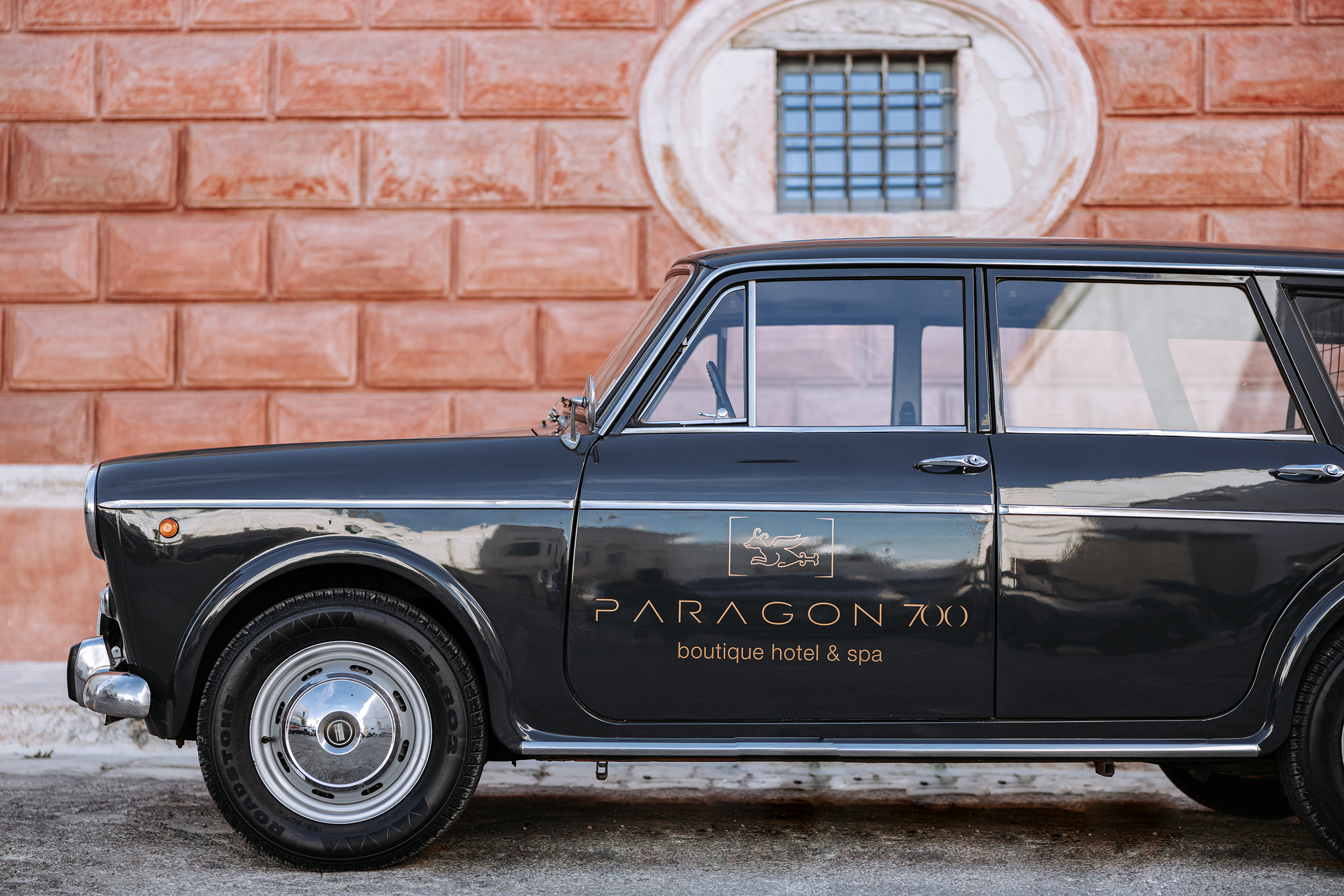 Every detail, from repurposed monumental light fixtures, Indian gazebo-turned bathtubs, handmade ceramic dishes, white stone cave wine cellar, historic oil mill, orange grove protected by ancient Roman walls, and mix of old and modern art, are accomplices working together to augment perceptions of fine dining in Southern Italy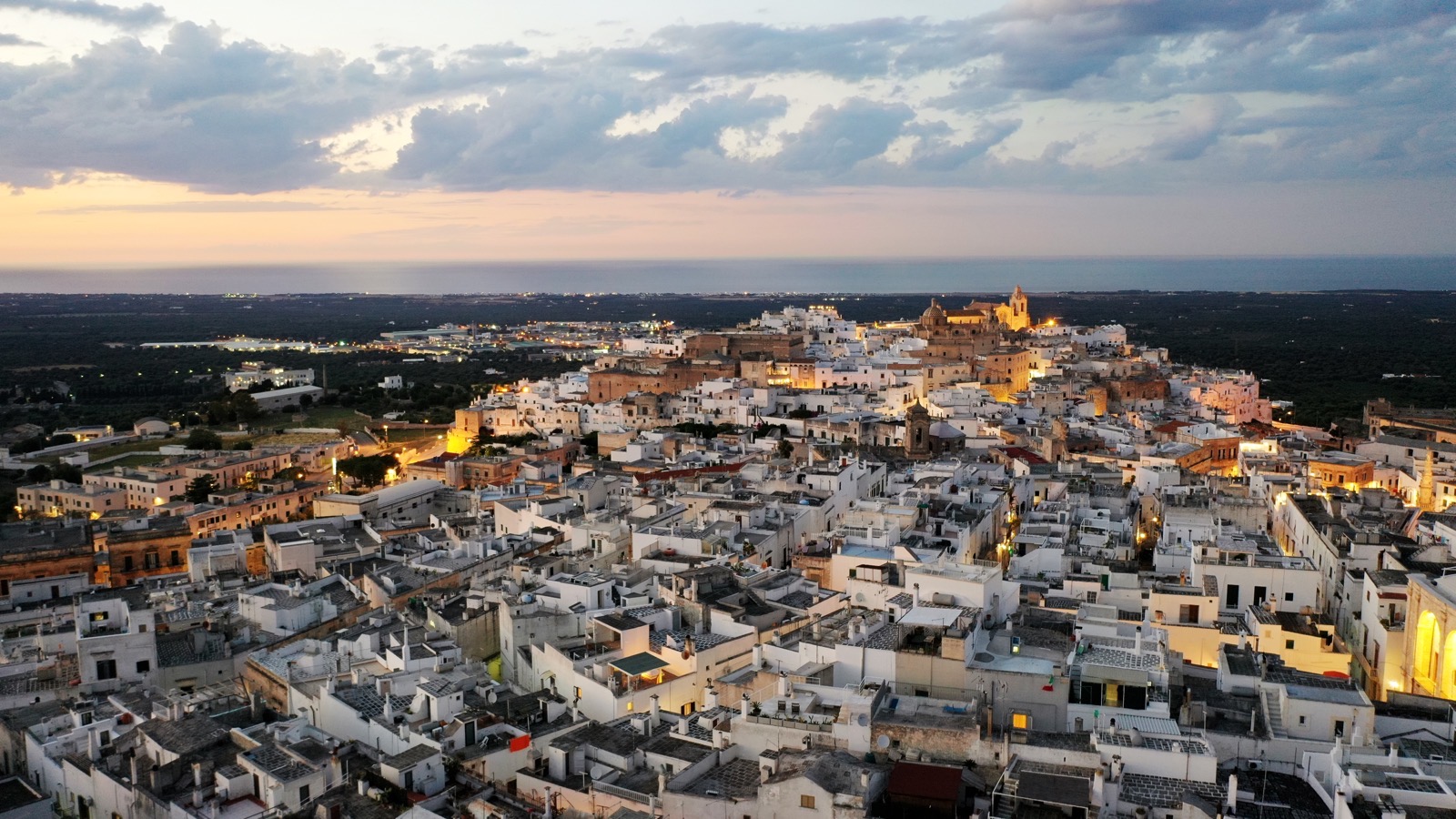 A TRANSCENDENT EXPERIENCE IN ITALY'S WHITE CITY
Rather than echo traditional dishes that we've come to expect from locales in Ostuni's charming hill town, Restaurant 700 brings guests on a culinary journey that takes high-quality ingredients and transforms them into delicious works of art.
"I would love our guests to experience what Puglia is all about, said Bauschke, "and see its distinction from other parts of Italy, during their stay in Ostuni."
Celebrated for bringing a fresh new taste to Salento, Restaurant 700 entices high profile guests and discerning locals alike with a unique and intimate indoor and pool-side dining experiences, with impeccable service, a thrilling menu, and the finest wines from the hotel's impressive wine cellar.
Signature dishes, not stylistically or thematically derived from the predictable, encapsulate Swiss Architect and Interior Designer Pascale Lauber's vision that food, like art, "should prompt reflection, transcend, and ultimately take you on a journey."
Head Chef Giovanni Cerroni, once the apprentice of 2-star Michelin Chef Francesco Bracali, combines the traditional with modernist innovations to bring a one-of-a-kind fresh and sophisticated taste to Ostuni. Cerroni employs ingredients in such a way that pushes their physical limits while paying homage to their Italian roots.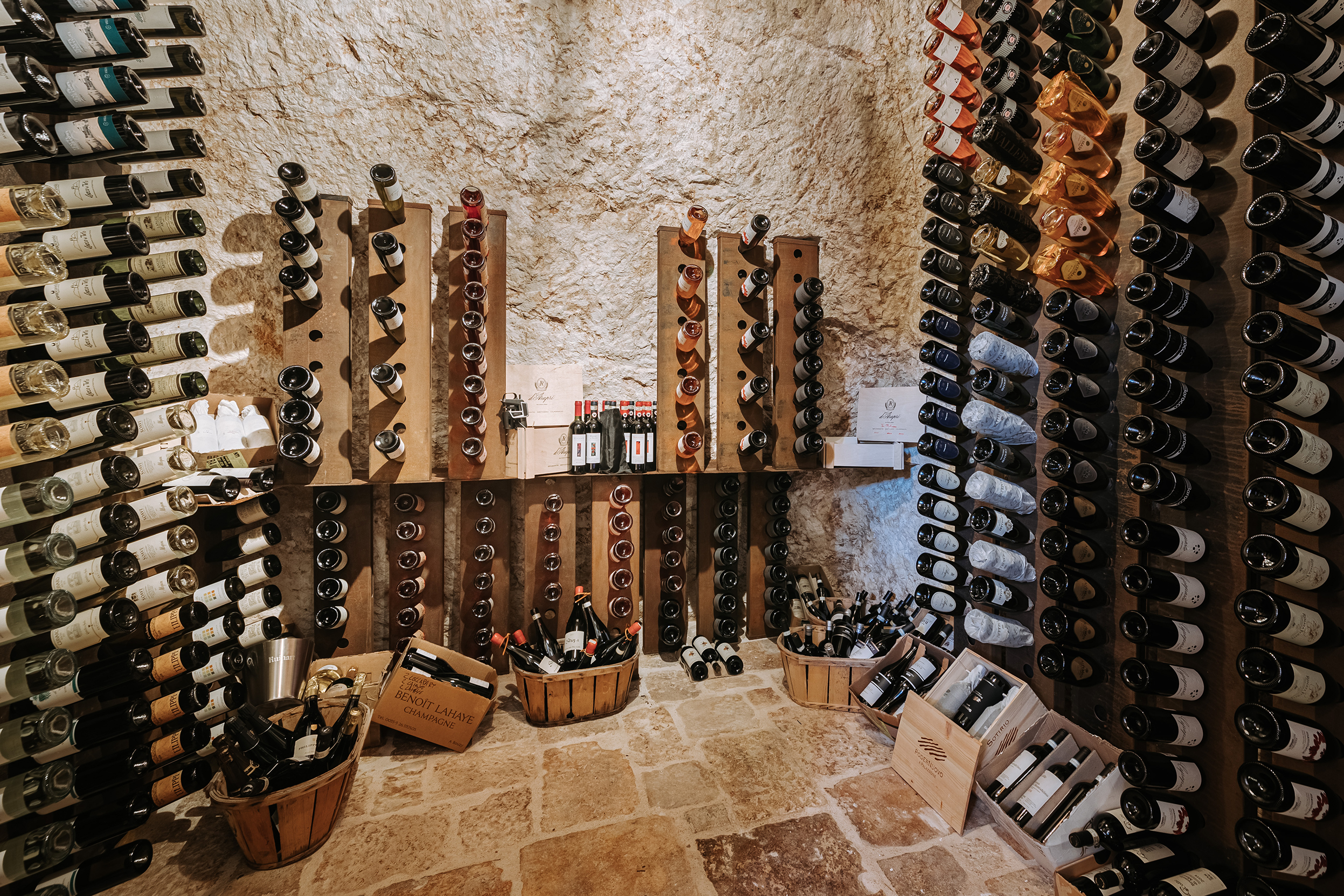 WHERE TRADITION
AND INNOVATION COLLIDE
My first big glimpse into such innovation was the chef's conversion of the traditional fork and knife Prosciutto and Melone appetizer into a delicate non-alcoholic drink made entirely of liquefied Parma ham and foamed melon served in a liqueur glass. A mind-bending experience for the senses that inspired a new way of seeing an old classic. Every tasting along this gastronomic journey clearly reflects Cerroni's culinary intuition, experience, and creativity. His attention to detail, form, and contrasts are emblematic of an art installation derived from his voyage through taste and life.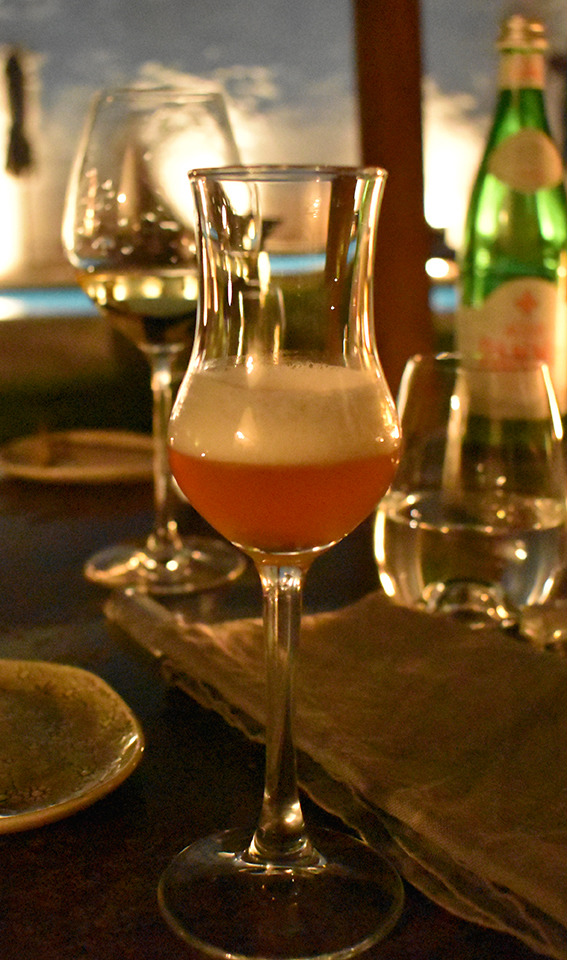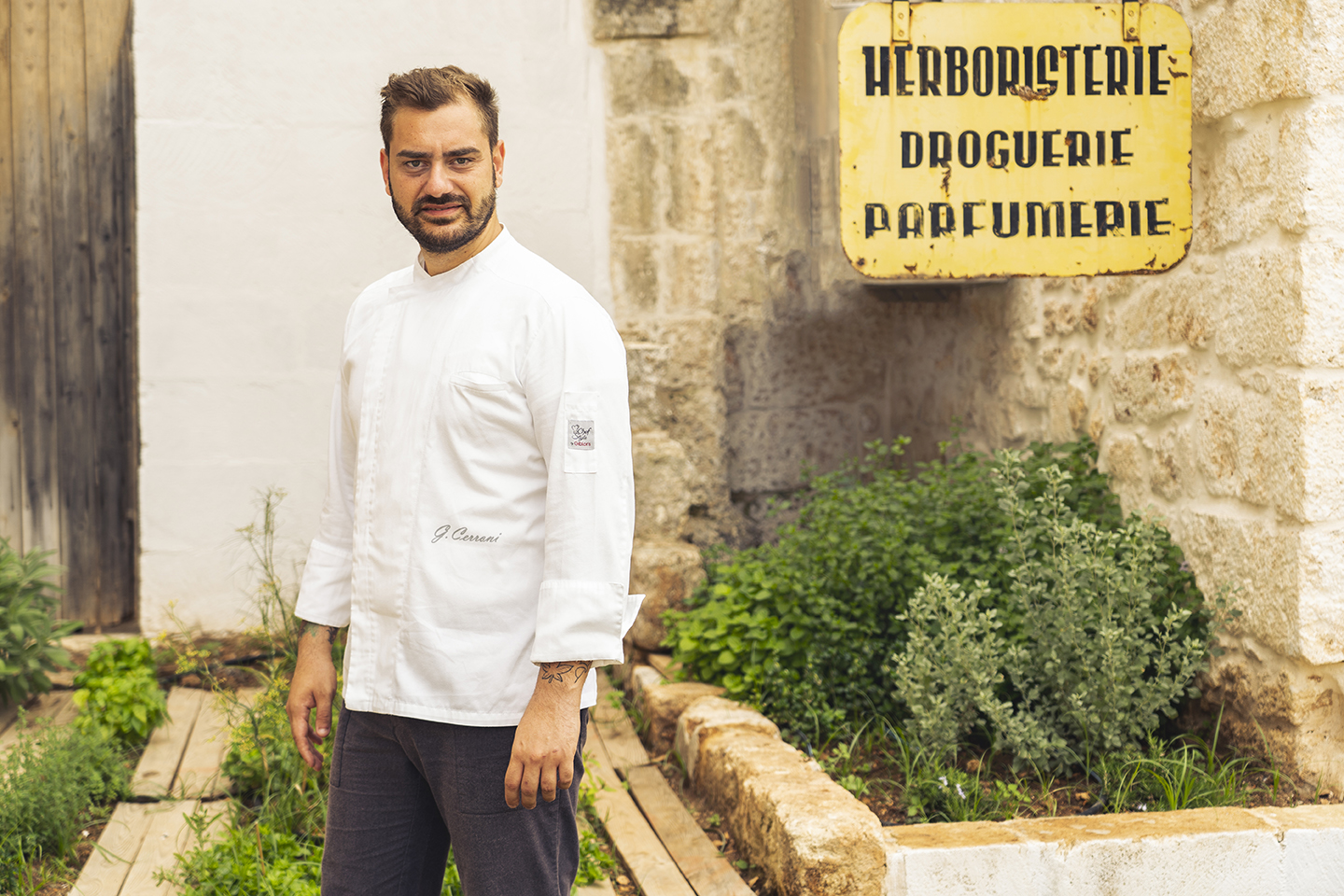 "My cuisine is inspired by the enhancement, respect and seasonality of the raw material," explains Cerroni. "It is inspired by a journey, a memory, a visceral feeling. It is my way of expressing emotion in an artistic and conceptual sense based strongly on taste and aesthetics, accessibility of thought and concreteness — never forgetting the past but always with an eye to the future." From the mountainous notes of fresh lovage puree to the zest of black lemon, toasted almond, burn flour, and refreshing salty fingers —raw ingredients take top priority and are not just a means to an end. Cerroni embodies Puglia's great local ingredients with flavors experienced from all over Italy and distant cultures.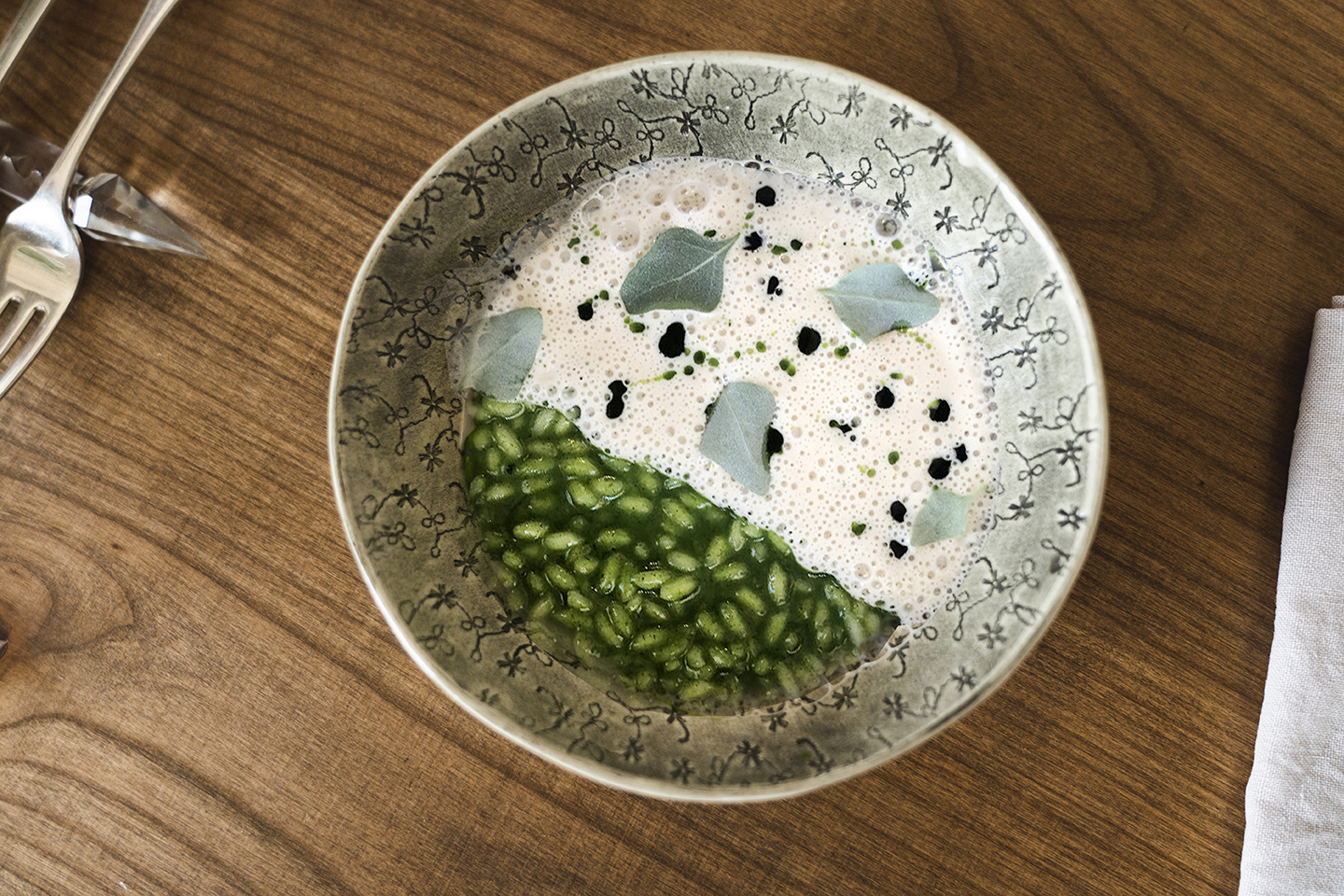 As with art, so with food: it is only good if it stretches your mind and offers you a new way of interpreting the world. Restaurant 700's signature dishes explore the brilliant transformations that occur Pre-700: the perception of what to expect to experience in Puglia before the Restaurant 700 experience, and Post-700: how that perception is turned on its head after you leave Palazzo Rosso.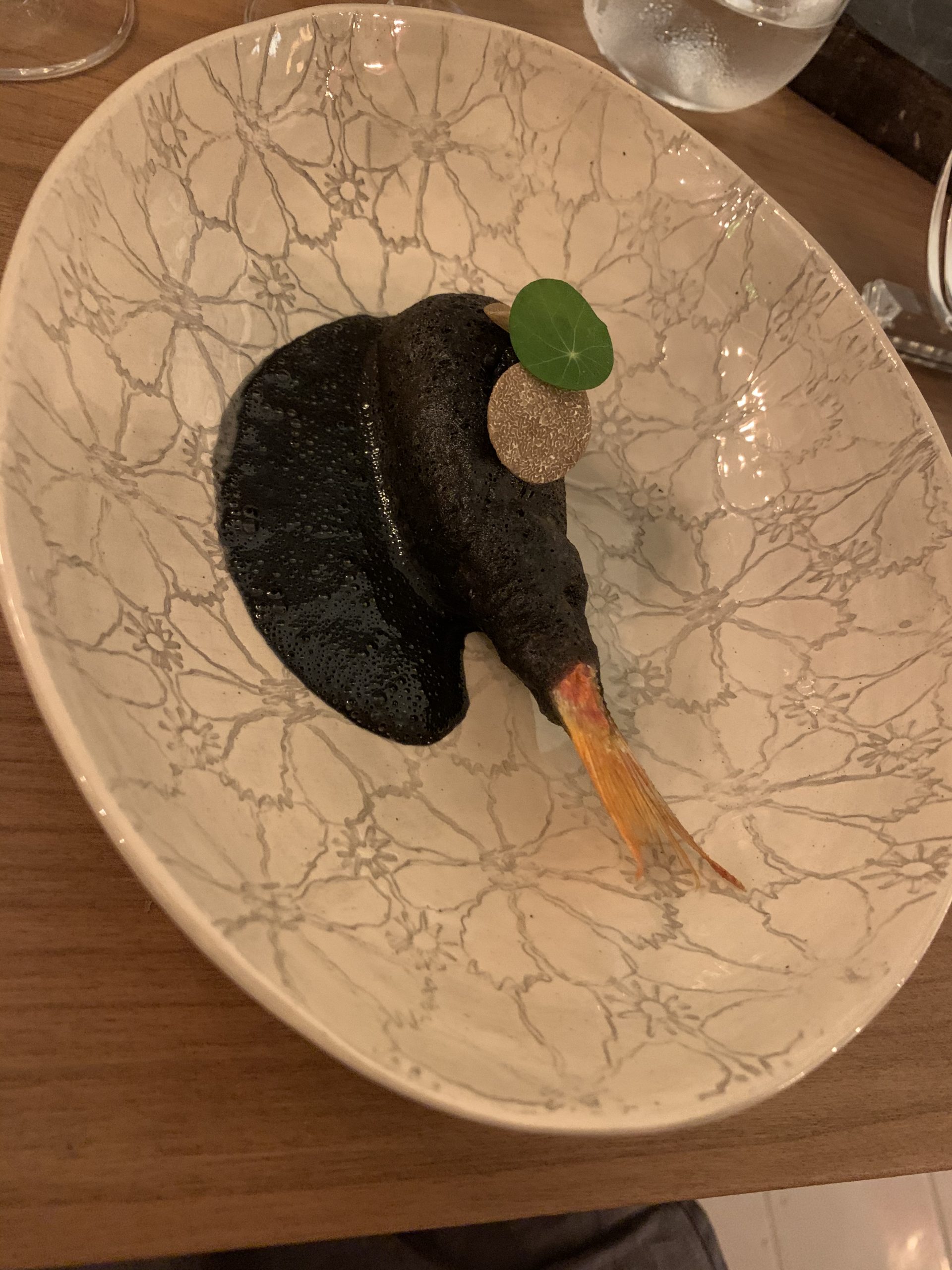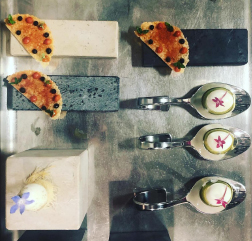 Amuse Bouche: Quail on a Kataifi pastry nest, Burrata Finta (Fake Burrata) with Extra Virgin Olive Oil,Parmigiano Crisp with Tomato Confit Purée and Black Garlic Black Mullet with Beurre Blanc and Tartufo