WRITTEN BY GIOVANNA BONOMO-BLESCIA
HOW THIS ISRAEL / UK INTERNATIONALLY-ACCLAIMED ARTIST TURNED A CRUMBLING RUIN INTO A LUXURIOUS HOTSPOT IN SOUTHERN ITALY
Uniquely situated between two seas, the Adriatic and the Ionian, the Puglia region boasts more than 800 kilometers of azure coastline, idyllic olive groves, Mediterranean cuisine, numerous UNESCO heritage sites, whitewashed trulli, postcard-perfect coastal towns, and rural masserias. With all of the stiletto heel of Italy's hidden treasures, it's no wonder A-list celebrities like Meryl Streep, Helen Mirren, Francis Ford Coppola, Justin Timberlake and Jessica Biel, Madonna, and David and Victoria Beckham, to name just a few, choose Puglia to invest, indulge, or escape.
Like every other region, Puglia was hard hit by the pandemic. How could it not be? And yet, since June, tourism has been thriving in Puglia. Among the luxury travel trends emerging out of the pandemic is the demand for luxury villa holiday resorts.
With safety high on mindful travelers' priority lists, visitors are seeking villa holiday stays in the region. One of these highly sought-after villas is Villa Fontana, nestled in the picturesque Salento countryside of Francavilla Fontana; the villa is close to Lecce, the Itria Valley, Alberobello, Brindisi airport and Ostuni, the sparkling Coastal town, known as the "White City."
Surrounded by panoramic views across century-old olive groves, this lavish villa resort teems with state-of-the-art amenities, artwork, and architecture, offering celebrities and high profile guests tranquility, comfort, luxury and total peace of mind.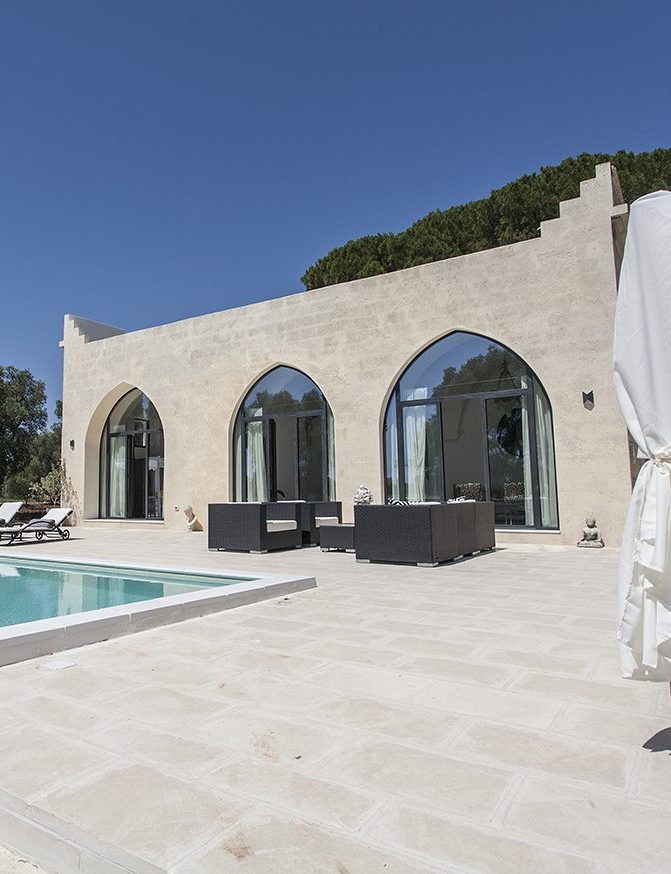 The castle-like Villa Fontana was fully booked from July-December 2019, before its grand opening in June 2019, then again, post-COVID lockdown from June until the end of August.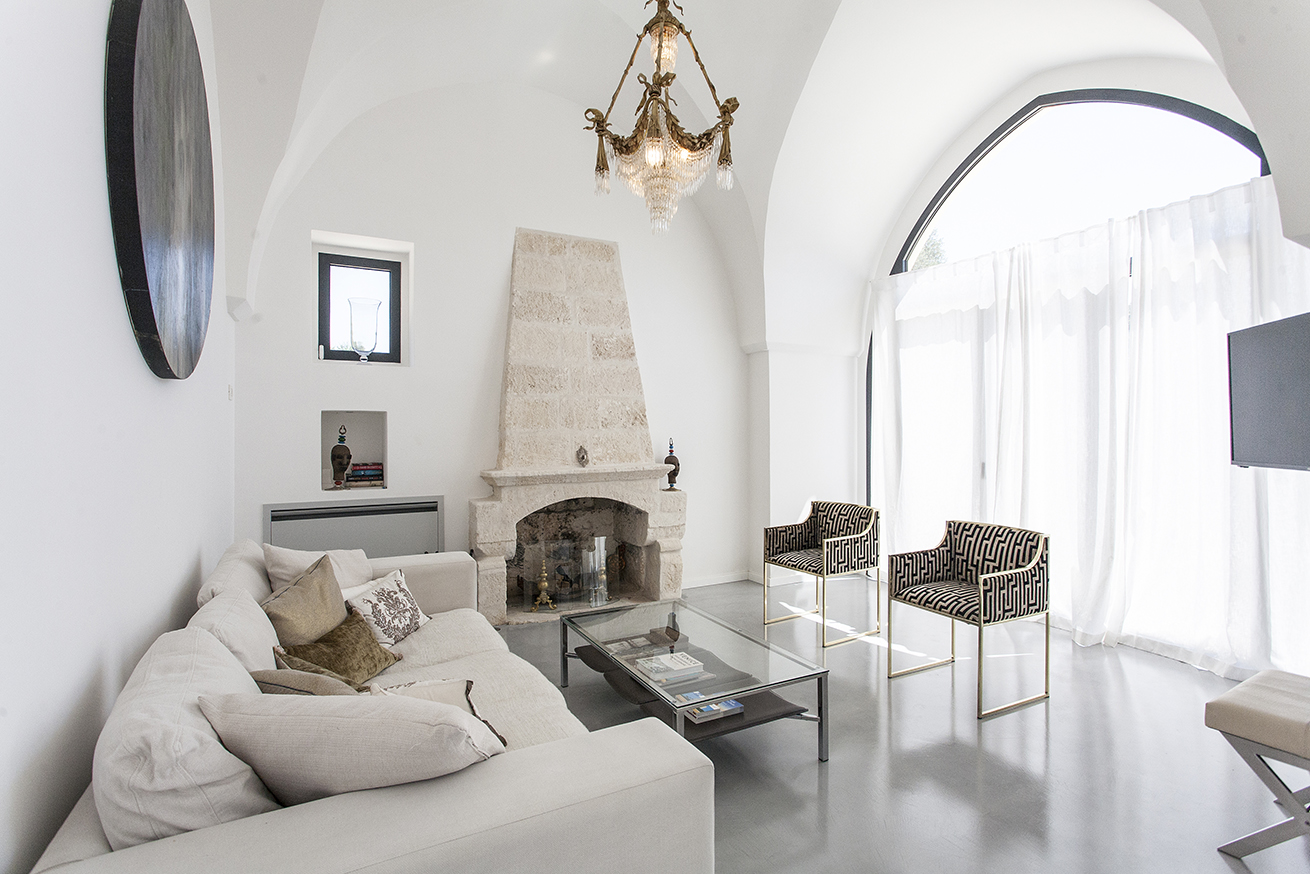 Established in the 1920s, the rise of Italy's fascist era interrupted construction, and the villa was eventually abandoned. For nearly 100 years, the property was castoff by locals as just another farmhouse ruin. But that perception changed when Artist Michal Cole laid eyes on the property and saw what no one else could imagine: the opportunity to turn chaos into order.
Born in Haifa, Israel, in 1974, Cole was always in search of new experiences and adventures. A world traveler, Cole studied Art in Paris, France in her 20s, then obtained her B.A and Master's Degree in London, the city she would eventually call home.
By 2017, Cole was an internationally acclaimed artist known for her unique ability to alter perceptions of realities using domestic settings. Yet, it was during her 7-month stay in Italy for her OBJECTION Exhibition, featuring her world-acclaimed installation at The Pavilion of Humanity at the 57th Venice Biennale, that would end up altering her perception of reality as well.
VENICE BIENNALE INSTALLATION Michal Cole, Top Gun Installation: 27,000 neckties sewn together to cover an entire gentleman's living room at the 57th Venice Biennale (2017).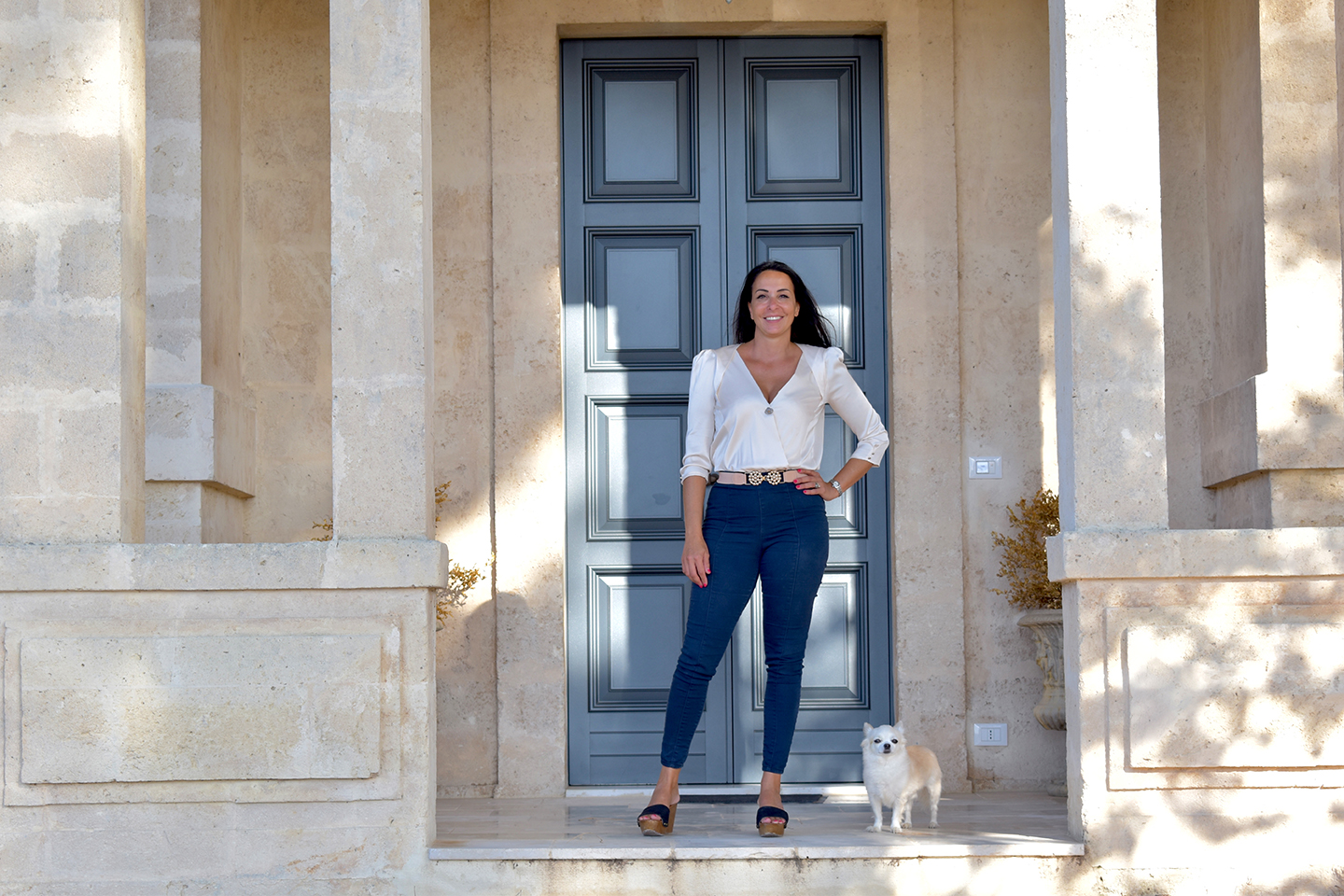 "In London, I lived cultural life as an artist, studying and working running my art studio in Belsize Park and occasionally designing property – my second passion," explains Cole. "I was fully immersed in all artistic activities and living the London nightlife to the full, hanging at the Groucho and Soho clubs with like-minded creatives, attending openings, art fairs and red carpet events."
Italy introduced the artist to an escape from the rat race, coastal town living, Italian culture, idyllic Mediterranean landscapes and a slower pace of life.
With Brexit looming and divorce imminent, 2018 was not only going to decide Britain's future but Cole's as well. She came across an article about Puglia, Italy, that inspired her to consider investing in a Casa Vacanza (vacation home). Cole viewed more than 100 properties in Puglia before becoming enamored with the grand structure, which would later become Villa Fontana.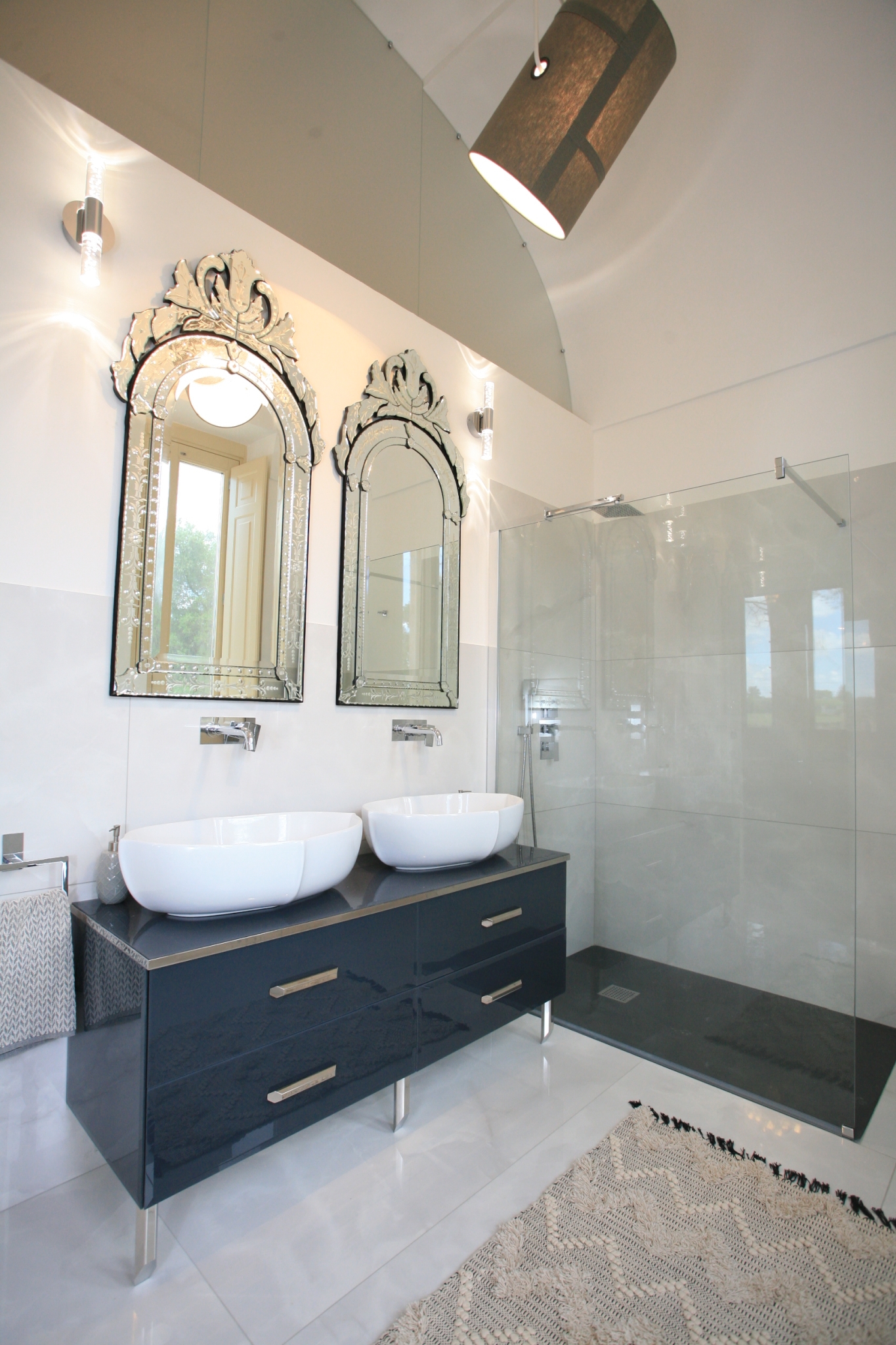 "It was abandoned, unloved and uncared for—kind of how I felt at that time. It was almost a crime to let such a beauty rot. I could not bear to see it in this state." Where locals failed to see beyond the dilapidated ruin with no sewer system, bathroom, kitchen, running water or electricity, Cole, on the other hand, envisaged a masterpiece waiting to be admired. An ambitious endeavor that would require sacrificial labor, patience and less than favorable living conditions to become the luxurious getaway it is today.
"Moments before my first guests arrived, I remember arriving at the property to ensure the welcome Prosecco was adequately chilled, and that everything was in order. And for a moment, I looked around, and it finally all sunk in. Out of all of my artwork, this was the first time I was struck by what I had done. All the tears, laughs, confusion, fears, and dramas that daunted me from start to finish were the first time I felt peace of mind and satisfaction. It was the first time I felt proud of my achievement."
The first impression upon entering the villa is nothing short of magnificent: vaulted ceilings, exquisite art installations, lush bedroom decor, Fendi armchairs, intricate Venetian mirrors, custom furniture and fixtures. Cole handpicked even the extravagant stainless steel wine chiller—an item found on Mussolini's naval ship and is reminiscent of the property's history.
The living room features a stone floor-to-ceiling fireplace illuminated by floor pot lights and Ottoman-era archways. Cole's contemporary artwork found throughout the villa and those from other acclaimed artists provide a transcendent experience. The kitchen is complete with a chef's eat-in kitchen and state-of-the-art appliances.
Guests enjoy three bedrooms, two full baths, and one powder room, all designed by Cole. Every corner of the villa was designed with comfort and aesthetics in mind, including a supreme water softening system for the ultimate luxury experience.
Full-service amenities include restaurant bookings, SPA treatments, yoga lessons, privileged access to private beaches, boat excursions, personal chef service, food and wine doorstep delivery 24/7, and personal touches like freshly baked croissants, pastries and prosecco. Finally, the roof terrace offers breathtaking panoramic sunset views of Salento's endless olive groves.
Unrecognizable from the chaos that marked its existence just over a year ago, Villa Fontana today is synonymous with luxury from its lavish décor, full-service amenities, and curated attention to detail ensures an unforgettable experience in Puglia.