WRITTEN BY GERALD GLAVOTA
People are looking at the past, the good times, while many others are looking to the future and new beginnings. Being lost, uncertain future, needing a big change – does this describe you? It does describe the Ardbeg distillery about 20 years ago.

The Ardbeg Distillery reopened in 1997 after it was purchased by The Glenmorangie Company (which own Glenmorangie). In 1999 production was 600.000 litres a year, in late 2019 capacity of 1.4 million litres a year and was to increase to 1.8 after adding two still, and then 2.4 million litres when expansion is completed – current conditions appear to have led to a setback in timing of completion.
Ardbeg is growing but not to the extent of becoming a whisky factory that we've seem with the larger whisky producers. It is a niche brand, a brand that has its own membership via the Ardbeg Committee with over 100,000 members worldwide that include devoted collectors.
Last year Ardbeg introduced the Traigh Bhan, which is a 19 year old that will be released every year in batches. This has marked the first time since the 10 year old was released that Ardbeg has released a new age statement. The Batch 1 was released at a higher strength of 46.2%. It has a pale gold colour. It is really bringing balance, at the beginning fruity floral complexity. and het age of 19 sort of softens it a bit, sort of leading to the effervescent peatiness, soft and well rounded. I'll try to update information on the new forthcoming releases on my Instagram @g2whisky.
In addition to whisky, Hamish Torrie, Director of Corporate Social Responsibility for The Glenmorangie Company and I talked about the Deep Environmental Enhancement Project. It is a project that is all about returning native oysters to the Glenmorangie distillery – they are brilliant biofiltrators.
The Glenmorangie Company helped save Ardbeg and it has its sights on being a good steward of the environment together with its various partners including various governments and the scientific community.
Rob Fink has transitioned from corporate law to founder and producer of award-winning non-alcoholic craft beer, Big Drop Brewing. An interesting story of trying to cut down after becoming a father – to Milo. Going out with business colleagues had always involved a least a few beers but when he indicated that he was only having one, no one really took it seriously. However, when he said that he stopped drinking, the response was that the others indicated that they wish they could do that – interesting acceptance from his peers.
Instead of a corporation, it was Johnny Clayton that helped make the stout that began the low alcohol beer that has become part of Big Drop Brewing. I got to try various beers that they make, I was genuinely impressed. Part of the reason is that they use a natural process that does not "burn off" alcohol relying on natural flavours and very low alcohol. The stout has great flavour and mouth feel. These are true session beers because you can get lost in conversation and not have to worry about the effects of alcohol. With the trend to healthy lifestyles, lower calories, and lower alcohol Rob is on trend.
Social responsibility appears to be part, or at least an artifact, of the business model. Since he does not own the production facilities, his plan is to have beer brewed "locally" so it won't necessarily taste exactly the same but the breweries will try to reproduce it.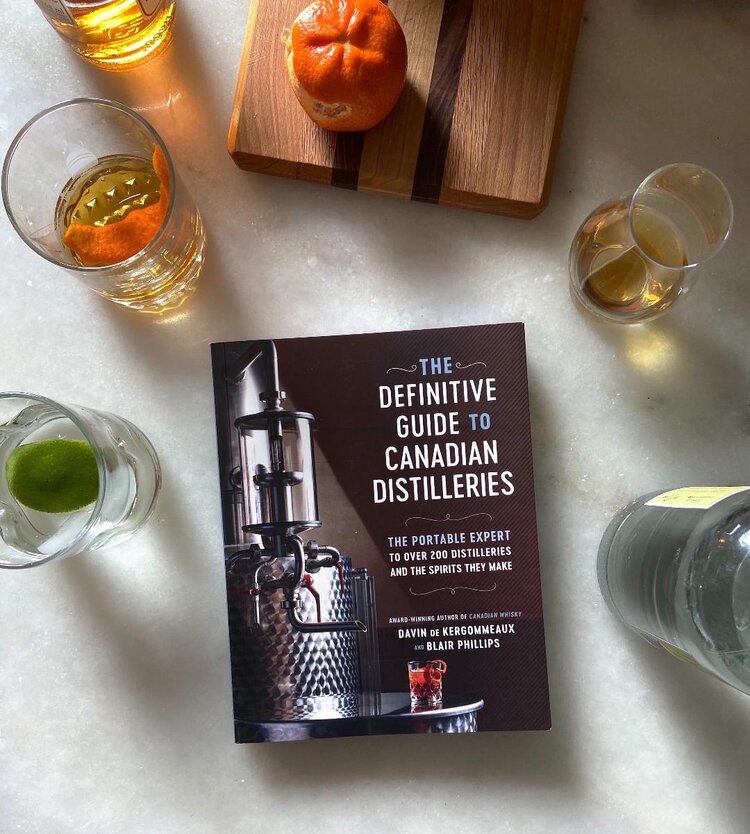 From a carbon footprint standpoint, there are no container ships. It will be a local beer with a recipe that originated in London, England. You can get the Stout and Pale Ale at the LCBO ($2.75 each), seasonal and the more extensive line are available in the wwUK.
"The Definitive Guide to Canadian Distilleries" by Davin De Kergommeaux and Blair Phillips brings interesting vignettes and various stories from over two hundred Canadian distilleries to your home. Stories of getting started, transition, hobbies, friendships, family, and much more. Beyond the traditional spirits of whisky, gin, and vodka, some may be surprised to read that there are forms of shochu, rum, poitin, acerum (Made in Quebec and has a protected designation of origin). and others are being made in Canada. If you're in the mood, there are cocktail recipes made with craft spirits dispersed throughout the book. A great read and a recommended addition to any bookshelves. It is also a travel planner, if you're up to visiting Canadian distilleries (where permitted). Available in book stores and as an ebook.
Let us finish with Northern Keep Vodka (LCBO $34.95), produced by Alberta Distillers. From the press release it is crafted from the finest, locally sourced ingredients grown in our own backyard. Using a mix of Canadian rye and winter wheat, this vodka is distilled five times for exceptional smoothness and boasts hints of orange peel and light rye spiciness, with a clean, crisp finish – I do find it a tasty vodka.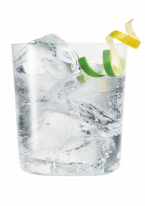 A QUICK DRINK YOU CAN MAKE IS THE NORTHERN KEEP VODKA SODA WITH LEMON LIME TWIST:
1 part Northern Keep® Vodka
3 parts premium Soda Water
Fill glass with ice. Pour Northern Keep vodka and premium soda. Garnish with a lemon and lime twist.
Continuing the theme of sustainability, that's why they've partnered with the Nature Conservancy of Canada (NCC) and every bottle sold will help to protect 5 square feet of ecologically significant land in Canada.