Many people believe that cigars should be paired with alcoholic drinks but in fact, cigars are very versatile and they work with a multitude of drinks, including coffee. This drink comes in all shapes, sizes, and tastes and this is why it is so versatile and globally adored. There are many options when it comes to pairing and we selected some of the most popular types of coffee and cigars in order to help you find your favorite.
Espresso is one of the most popular types of coffee in the whole world. There are countless places where you can get it or you can easily make it at home. In general, espresso has a very distinctive taste and aroma. In general, the coffee used to make it is arabica and this is why it is one the bitter side.
Coffee and cigar pairing is not difficult and the best way to do it is to combine cigars and coffee that share the same strength and taste. The best way to pair espresso is to choose a cigar that has the same strength. Medium-bodied cigars like H.Upmann No.2 or even full-bodied ones work perfectly. You should avoid light-bodied ones because their aroma is too faint and it will be overlapped by the taste of the cigar.
Another trick in order to fully enjoy this pair is to have room-temperature water with you. This is mainly because espresso is quite a dehydrating drink and you should keep your palate moist.
Among the most delicious and loved coffee drinks in the world, cappuccino offers a great variety of taste and aroma. It is generally served with milk foam and the coffee is mixed with milk in order to achieve the creamy taste we all love.
This type of coffee is just perfect for cigars. The best options are the medium-bodied ones like Cohiba Siglo V because they are in the same strength league. Additionally, this drink can also be paired with cigars that have a coffee aroma or even sweet notes. This way the two delight will complement each other and you will definitely have a great taste experience.
Latte coffees are among the lightest because they have lots of milk in them. The taste is very smooth and delicate and this is why they are considered some of the lightest on the market. This type of coffee is best paired with a cigar that is just as delicate. The ultimate choice is a light-bodied cigar because the aroma of both of them will beautifully combine and the resulting taste will be amazing.
Light cigars are also for people who don't necessarily like strong aromas and this is another reason why these cigars go very well with a latte.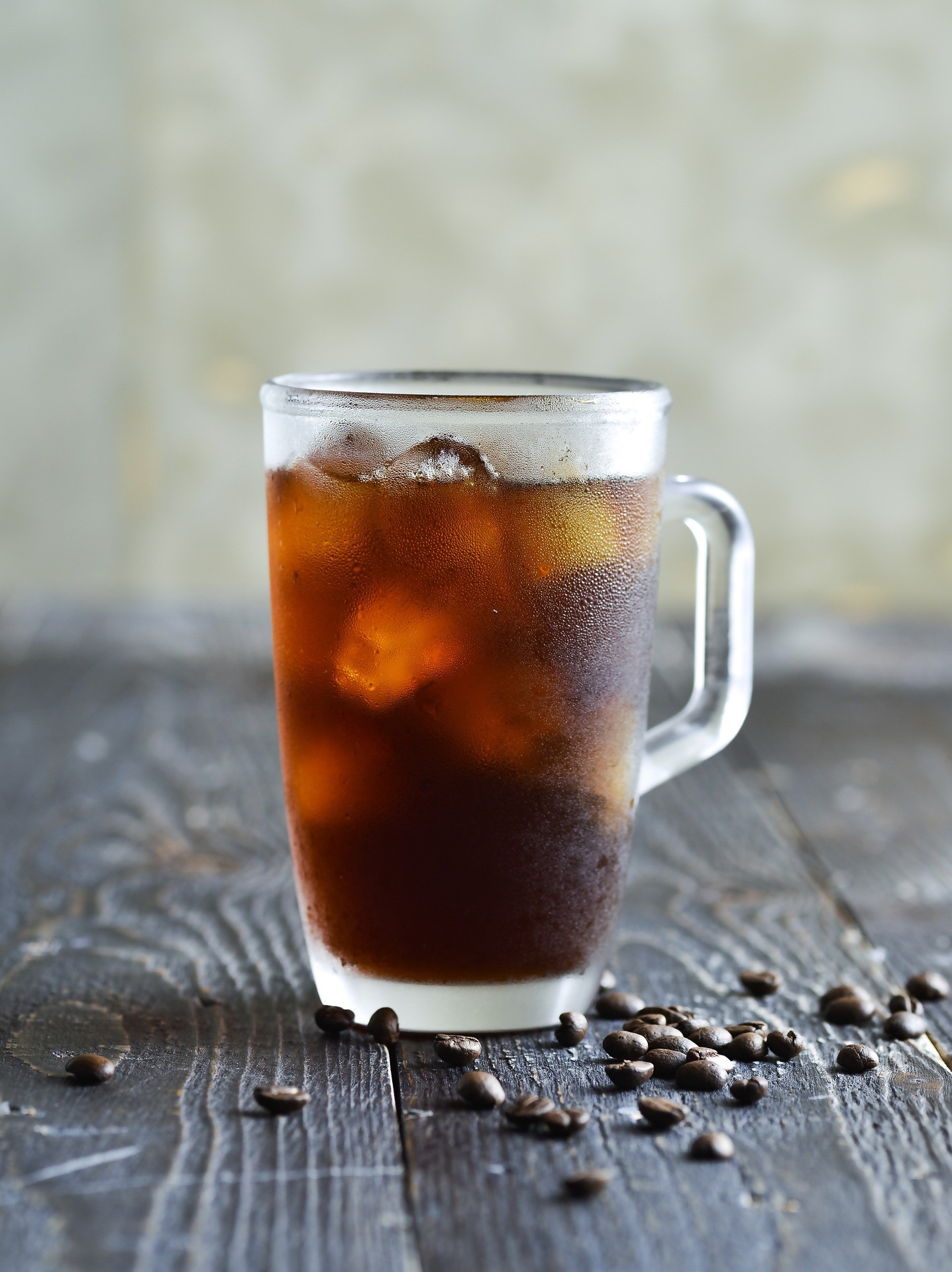 In general, coffee is a beverage that is served hot. Ice coffee is one of the most delicious exceptions from this rule and one of the most popular drinks in the world. This particular type of coffee usually has bitter notes. In this case, the best match is a medium-bodied cigar that will feature the same strength and bitterness as the coffee.
If the coffee is mixed with milk, then a light or light to medium-bodied cigar will work perfectly with this drink because the bitterness faded thanks to the milk.
5) Tips and tricks in coffee and cigar pairing
Coffee and cigars can form the ultimate love story. Besides the basic combinations listed above, there are some additional tips that will help you with these combinations.
If you are serving hot coffee, make sure that the temperature is not too high. This is because too high temperature can damage the quality of the coffee or it can be harmful to your ability to taste and to fully enjoy the aroma of this amazing combination.
Adding sugar in your coffee while combining it with a cigar is a very disputed matter. Many connoisseurs believe that it ruins the taste of the coffee but in the end, it is definitely a matter of choice and personal taste.