There is nothing better than smoking a great cigar. And there's not much worse than lighting up and finding the cigar simply isn't your style. So how do you pick a cigar? This guide will show you how to do it in five easy steps.
There are cigars for different occasions and palates. There are authentic cigars and fakes. Some cigars are for smoking every day, others are for savoring over three hours on a very special day. There are five essential considerations.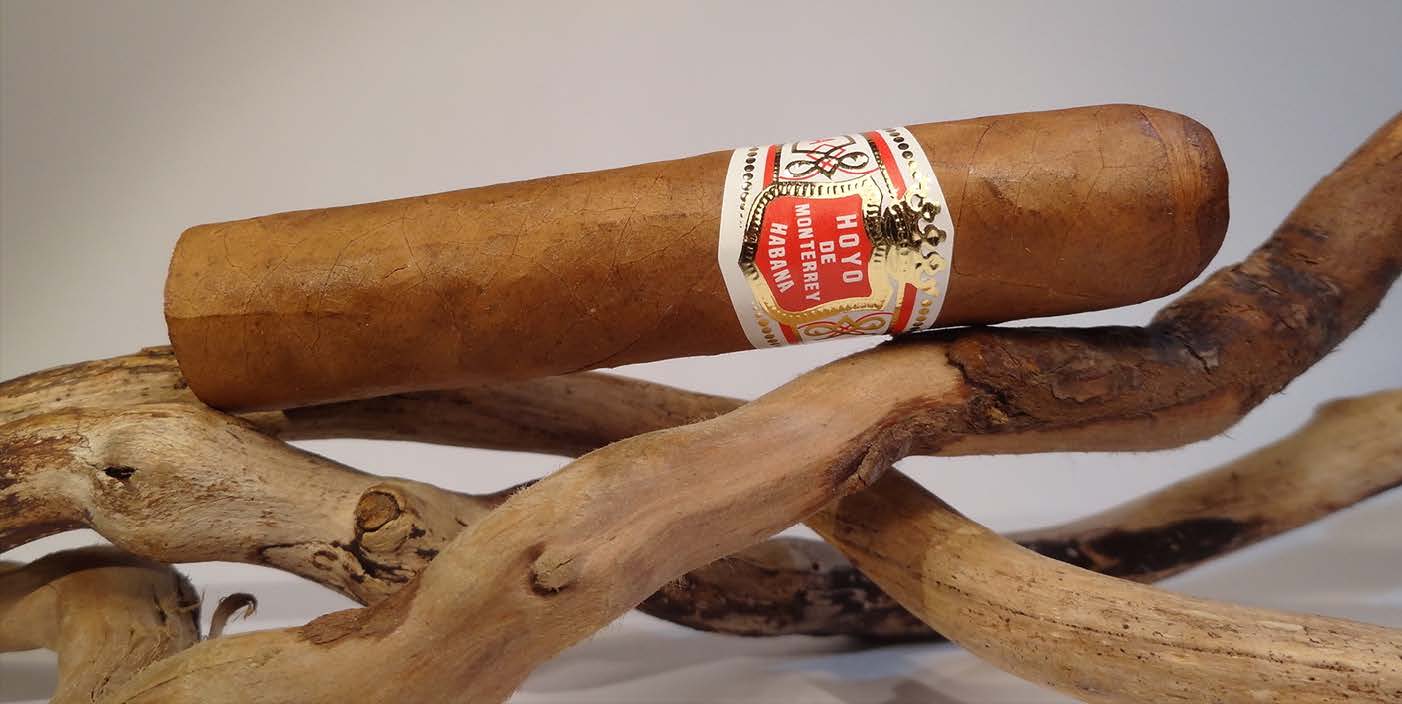 Body is not just the strength of a cigar but also the level of richness and texture the tobacco will bring to the smoke. Consider what level of body you want and limit your search to cigars that match. Cigars usually fall in mild, medium, and full-bodied.
Finding what you like will take some trial and error. Learning about different cigar types and the cigar-making process will aid in your ability to pick out the level of body a cigar might offer.
The idea is to choose the body that best complements the mood, time of day, or occasion. A lighter-bodied El Rey Del Mundo Choix Supreme, for example, is a great way to start the day. For a heartier after-dinner whiskey, a fuller-bodied Bolivar would be appropriate.
Finding the right cigar for the occasion revolves around cigar shapes. Traditional straight cigars or "parejos" can offer different cigar-smoking experiences from shaped or "Figurado" cigars. The general flavor of the tobacco won't change, but often there will be variations in complexity and character depending on how the cigar is blended.
Also, consider, that the more elaborate the shape, the more difficult it is to craft the cigar, which will often be reflected in the price. So, when choosing a shape, it is also a good time to set your budget.
The size of a cigar does impact how a cigar will smoke, but it mostly impact how much time it will take for you to enjoy the cigar. All cigar sizes are measured for length and diameter or "ring gauge." The larger the ring gauge and the longer the cigar, the more time you will need to fully enjoy the smoke.
You can easily select a cigar to fit the time you have. If, for example, you don't have a few hours to dedicate to a cigar, then a smaller smoke, such as a 4″ x 50 Hoyo de Monterrey Petit Robustos, is a fine choice. No matter how much time you have, you should never feel compelled to finish a cigar you aren't enjoying.
PICKING A CIGAR IN THE SHOP
Always physically inspect each cigar when you're buying in a shop. Look for any damage or imperfections in the leaf. Delicately feel the cigar to ensure it is evenly rolled and properly humidified. If it looks good, feels right, and smells amazing, then it should be a winner!
Never let your nose touch the cigar when smelling. It is also considered a bad form to remove a cigar from cellophane or break any seals before purchase. If you want a closer look or more information about a cigar, ask the tobacconist.
Buying a cigar online is easy and efficient. You can't physically inspect cigars before you buy, but the best online cigar sellers offer guarantees to ensure authenticity.
Look for trusted sellers that guarantee the quality and freshness of the cigars. Be sure they offer a return or exchange policy. When you receive cigars, inspect them as you normally would in a shop. Make sure authenticity seals or official markings are present and intact.
If you have questions or concerns about the cigars, contact the cigar seller immediately, since there is often a short return window for cigars. The best cigar retailers will have toll-free numbers you can call to address any issues or questions.
PICK A CIGAR AND ENJOY THE REWARD
Whether inspecting a cigar in a shop or buying an authentic, high-quality smoke online, experimenting with different levels of body, shapes and sizes will have you picking cigars like a pro. Try out your cigar picking skills today online at the best Cuban cigar shop