WRITTEN BY GERALD GLAVOTA
Whiskey shelves at retailers, and in peoples homes, have seen a significant rise in Irish Whiskey brands being represented. Many call it a renaissance of the spirit which was the most sold in the 1800's and suffered in the 1900's (due to numerous circumstances) that saw a decrease to four operating distilleries in 2010.
This revival now sees the number of distilleries at 38 as at the start of this year. Canada has benefited by seeing more whiskies coming to our shores – meanwhile the US remains the largest market for Irish spirits. In the three years, 2017, 2018, and 2019 the sales of Irish Whiskey in Canada grew by 44%. This growth has been fueled by whiskey drinkers exploring the Irish Whiskey category and those who are taking this opportunity to drink new premium whiskies.
Food and drink is Northern Ireland's largest manufacturer, being a 5 billion pound industry that is exported to over 70 countries. This success is said to be attributed "to the lush countryside, and the farmers and producers who are dedicated to traceability and are passionate about quality food and drink."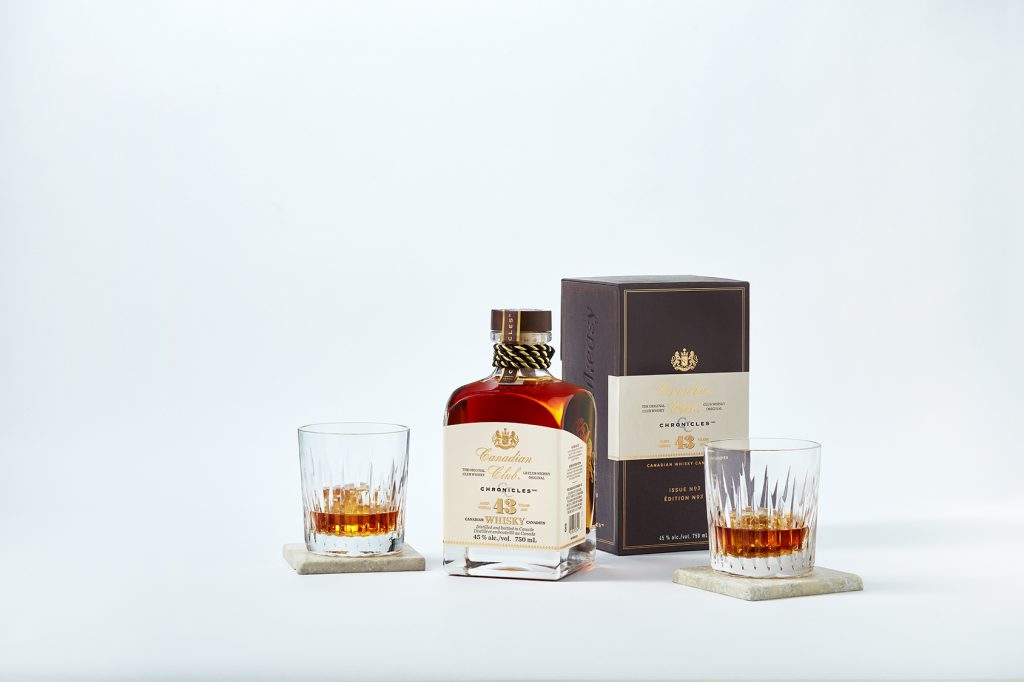 I'll be introducing you to four whiskies Northern Ireland: The Sexton Single Malt Irish Whiskey (LCBO $49.95); Dunville's 1808 (LCBO Coming Soon, other releases available); The Quiet Man Blend (LCBO coming soon, 12yo available); and The Hinch 5 year old double wood (LCBO coming soon).
Alex Thomas, set out to make a whiskey that was for those who thought that whiskey was not for them, and for those that already enjoyed whiskey she wanted to do something a little bit different. Generally, single malts are traditionally aged for 10, 12, 16 years. She took her experience from Bushmills (the world's oldest whiskey distillery) and set out to find the right distillate, the right casks so that it could be released at a younger age. As A result, The Sexton spends just over four years in the cask. It is 100% Irish single malt, triple distilled in a copper pot exclusively matured in Oloroso Sherry Casks.
There is also significance to Sexton, it is the caretaker of precious things. That's what she is, the caretaker of this amazing whiskey that's in the cask and we become caretakers when buy the bottle, when it's behind our bar, or in our glass. Once it's in your glass, it's a Oloroso sherry lover's highlight for this whiskey; on the nose its the malt, dark chocolate; the taste is raisin, spice, nutmeg. So delicious, you can see why it's the best selling Irish Single Malt in America.
The first new distillery in Northern Ireland in 125 years, the Echlinville Distillery is located on the ards peninsula and was the sixth distillery (Dingle being the fifth) of the current 38 in operation. It is a standalone distillery meaning that they make all of their single malt, a single pot sill whiskey, use all of their grains. All of the barley that is used is100% from the ards Peninsula, The Echlinville distillery hasn't released any of its whiskey with a goal of doing so only when it ready, whether it's 6, 7, 8, that also could be 10 years old that changes the changes by the day.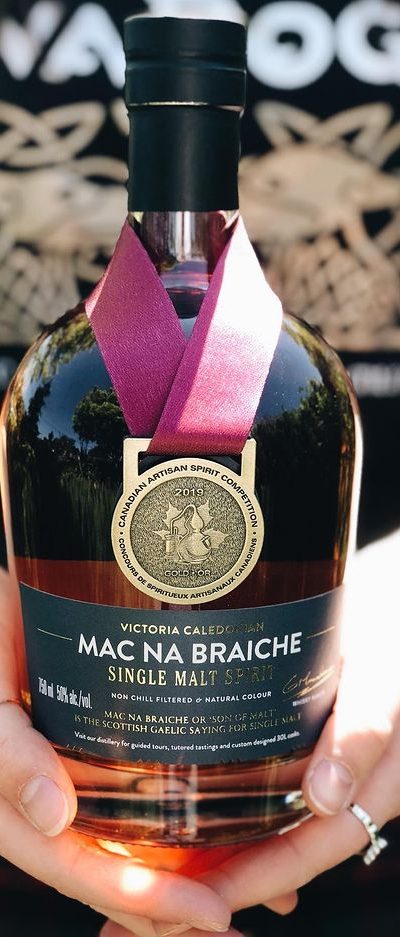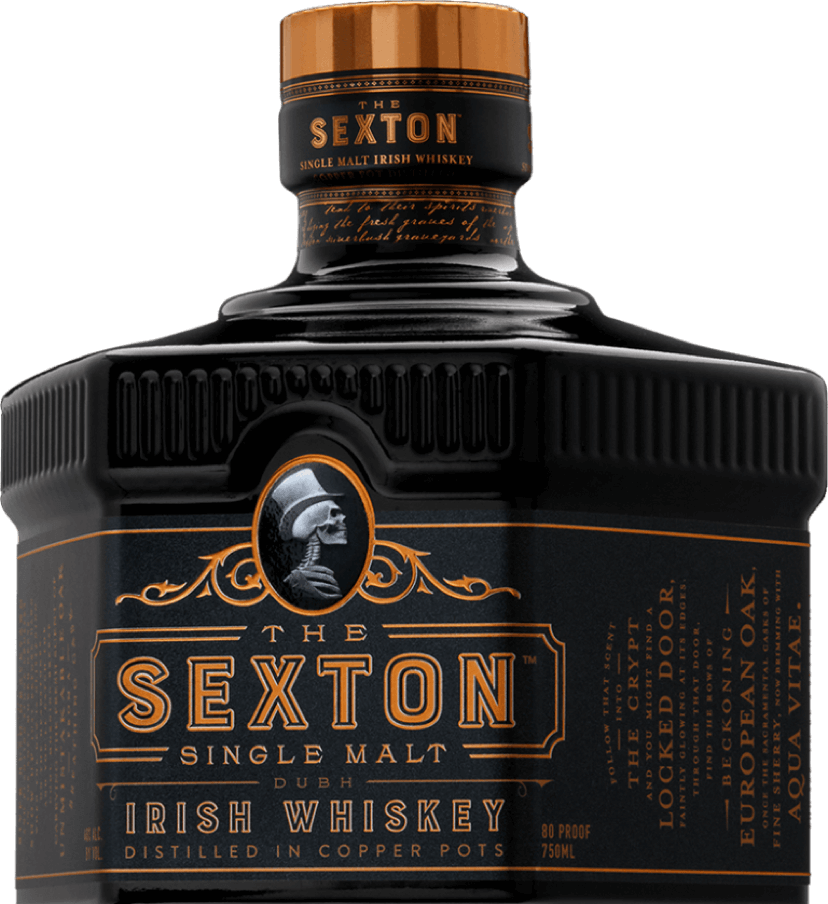 Dunvilles is a brand that is synonymous with Irish whiskey, one in four Irish whiskies sold around the world were a Dunville's product. There are two names within Northern Irish whiskey that go back generations, Bushmills and Dunvilles and Dunvilles was the spirit of Belfast, the men and the Royal Irish Distillery dating back to 1808 (and closing in 1936).
With the Dunville's 1808, Echlinville had an opportunity to release a blended whiskey and put some Echlinville into it. So what they've done is to use the pot still component and they call it a modern blend, a lot of blended whiskey is light fruity, vanilla, but theirs is spicy and a proper salute to the spiciness effect. When you nose the whisky you get the vanilla, green fruits like apples and pears, and as pointed out and resonated with me – citrus fruit becoming malty; the taste is citrus, maltiness, almond and some spiciness.
Ciaran Mulgrew always had a hankering and wanting to get into actually making his own Irish whiskey or certainly bottling his own, and was inspired by his late father, who worked behind the bar or owned a bar in Belfast, Ireland for more than 50 years. The name "The Quiet Man" relates to being a proper bartender, listening to people but never revealing their secrets. To honour his late father and following his dreams he launched the quiet man which is an 80/20 blend of a single malt and blended whiskey. The uniqueness to The Quiet Man is, it's not as spicy as some of the other Irish whiskies but they're a little more floral, a little more softer, they do first fill bourbon aging which is said to soften the whiskey a little bit, and some of the floral citrusy notes. So on the nose there is vanilla, confectionery like, fruit, honey; there's a taste of vanilla, cereal, honey with light spice.
Hinch distillery is one of the newest distilleries in Northern Ireland, number 36 out of the 38 new distilleries. The distillery is primarily a single malt distillery with a visitor center, one of the largest conference centers, and a Brasserie bar.In addition there was 5 million euros invested in casks which is one of the largest inventories of casks of mature whiskey on the island, all the way up to 19 and 20 year old single malt. The double wood adds uniqueness to this whiskey, the nose is fruit. When you taste the whiskey, you're going to be looking for fruit but then we get to the double wood element. Matured for a minimum of 4 years in the finest first fill bourbon casks followed by a further 1 year in Virgin Oak casks. Hinch 5 Year Old Double Wood is golden brown in appearance with distinct and intense citrus fruit on the nose, big spice and mocha notes on the palate are matched with a balanced fruit undercurrent.
To digress, before I end this article, I thought it would be interesting to briefly touch on Canadian whisky history that you can drink. The latest release in Canada and the US from Canadian Club, the 43 year old Chronicles Issue No. 3 (LCBO $319.95) is the oldest Canadian whisky release in those markets. Although Canadian whisky is also picking up steam, the pricing to comparable whiskies from other countries across the world has been a bargain for some time. The nose is oak, vanilla, brown sugar, leather, and raisins; taste of spiciness, light hay (dusty), sweetness and raisins. Canadian liquid history for your collection.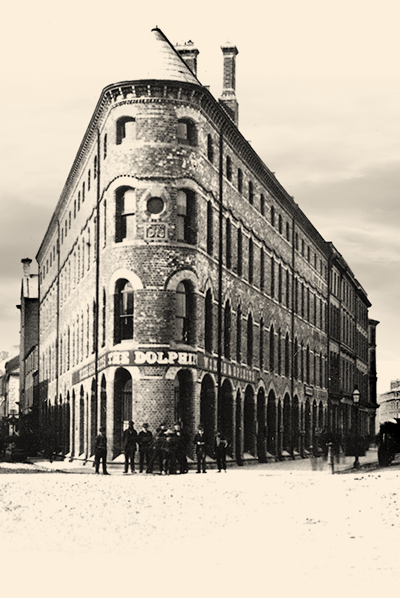 Let's end with a toast from Alex:
The Sexton is about making life really matter, it's the guy that lays your body to rest. So before you meet the man that lays your body to rest. I challenge you to choose right, every day, that has a life story, after you're gone to hell.