WRITTEN BY SOMNATH CHATTERJEE
It has only been a few years when Tesla just burst onto the scene and tore apart the rulebook for fast cars. The Model S catapulted Tesla into the electric car behemoth that it is today. Rival car-makers are copying its interior design with a humongous central screen along with playing catch up with its immense electric power and the Tesla supercharger concept.
There is little doubt that Tesla is still at the numero-uno position when it comes to electric cars but competition has drastically risen from what it was. Every automaker is now dipping its toes into the world of electric cars along with new start-ups taking the Tesla philosophy and honing it. How does Tesla respond?
By doing what it does best. Meet the Model S Plaid and it is the standard Model S being taken to a whole new level. The Model S Plaid boasts of the quickest acceleration of any electric vehicle in production along with being the highest performing sedan ever built in terms of sheer speed. Heck, it is also the quickest production car ever.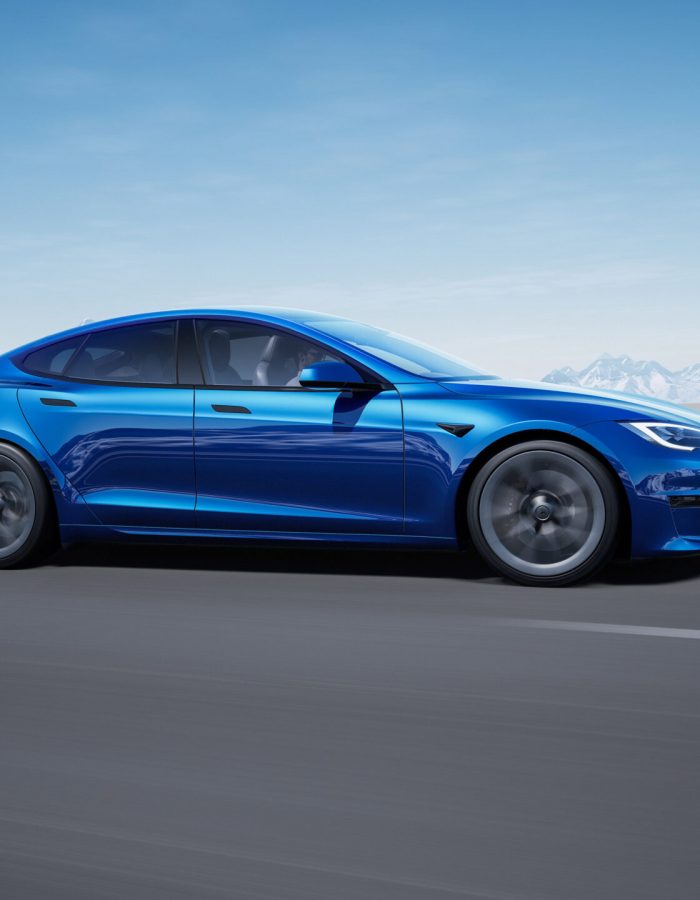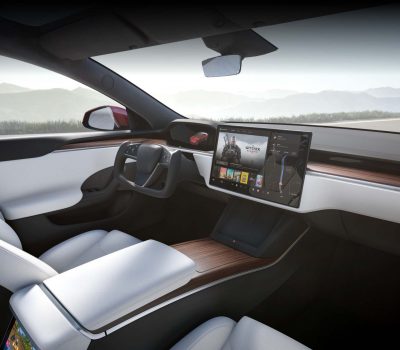 That is all due to the tri-motor all wheel drive platform with torque vectoring. The three independent motors bring together a ludicrous power out-put of 1,020hp with a 0-60 mph time of 1.99 seconds. That is simply phenomenal performance which bangs onto the doors of hypercars and beats them
The car also has a slippery design which is all about aerodynamics as the Model S as it has the lowest drag coefficient on Earth. A more sensible figure would be the 396 miles range along with the wide supercharger network where a mere 15 minutes brings 200 miles of range.
Of course with performance like that, just another run of the mill interior would not be Tesla's way of doing things and the Plaid gets an updated cabin with a yoke steering wheel. Yes, the aircraft style steering wheel is the most talked about feature in the cabin of the revamped Model S and is certainly akin to piloting an aircraft.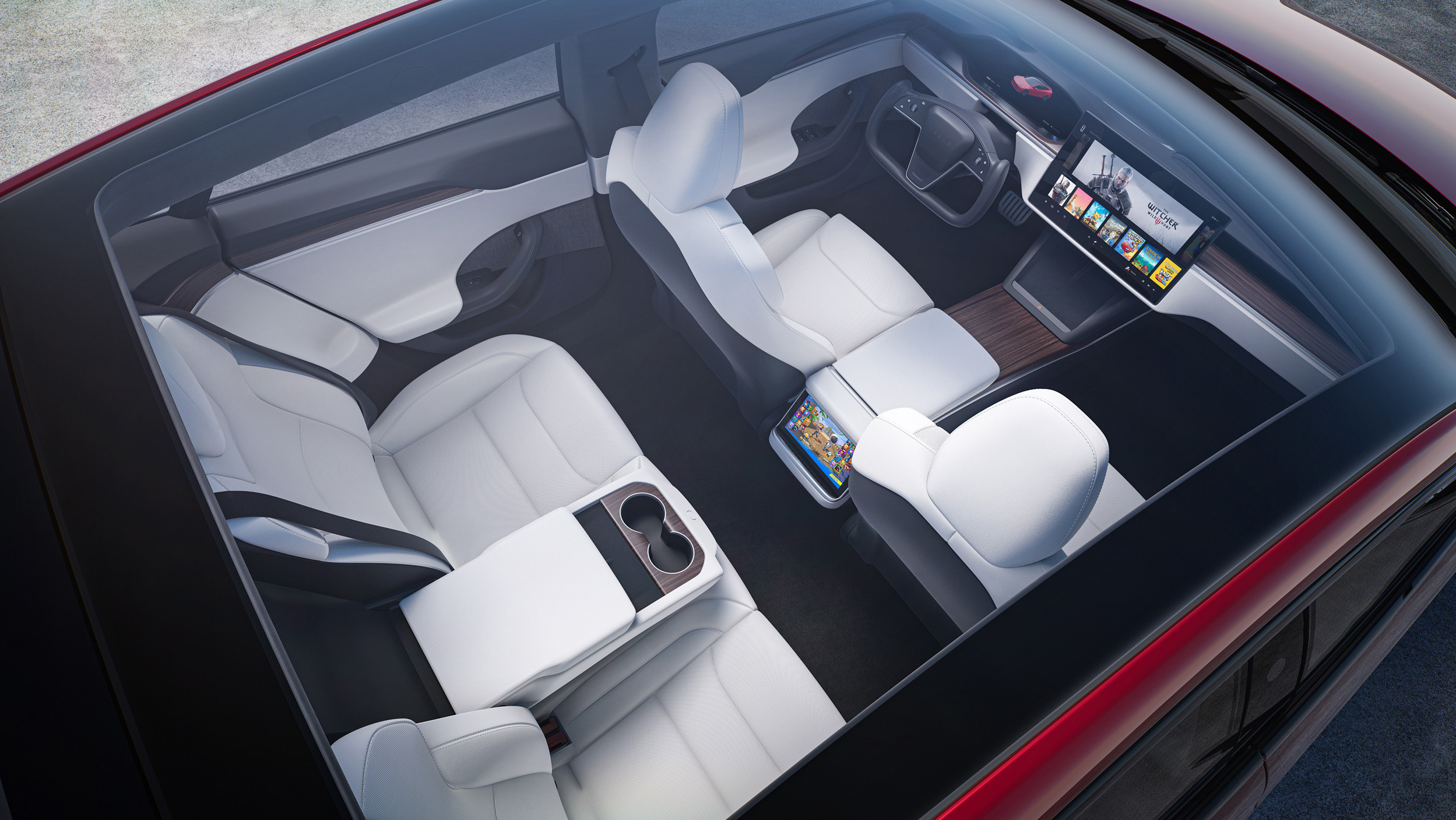 The updated interior retains the clean and minimalistic design philosophy while having luxuries like a 22-speaker, 960-watt audio system with active noise canceling, Wireless controller compatibility to play games from any seat, Tri-zone temperature controls, ventilated front seats plus of course the 2200×1300 resolution screen.
It also gets the latest suite of technology including the self driving features with autopilot, autopark and more. The Model S Plaid is certainly fulfilling Elon Musk's promise for making the best along with the fastest electric car. At $129,990 it might be the ultimate performance car concoction with sheer speed as its biggest allure. Rivals are at best from Porsche with the Taycan along with Audi with the E-Tron GT but nothing quite matches the Model S Plaid when it comes to top trumps or even the cachet of a flagship Tesla.