An impassioned Canadian artist with a distinct and unparalleled approach of fusing art and technology
"I want people to feel my art on their most memorable and momentous occasions – let it go and get something in them. Something that they'll remember forever"
Her abstract and semi-figurative paintings are found in over 1,500 collections around the world. She has artwork on display in over 40 exhibitions worldwide
and has garnered a succession of global honours and awards. She has developed an innovative technique using polymers which, to this day, has not been replicated. This Montreal based artist is Lisabel Filiatrault (LISABEL).
Captivated and impassioned by the arts since childhood, LISABEL has achieved international acclaim as an artist with a very distinct and unparalleled approach to her work. Vibrant, colourful, textured, and dynamic, Lisabel's artwork exudes the freedom and delight of this inspired artist, stating, "Art opens minds and hearts. Unleashes emotion and inspires new freedom to soar." After having studied and worked extensively in the commercial composite industry, Lisabel developed a new artistic technique using polymers which creatively fuses art with technology. This novel approach can be admired in her paintings as well as in her sculptures.
LISABEL art is abstract, yet what stands out on some of the canvases, mannequins, and sculptures are women's faces and bodies, landscapes, and animals. The colors are strong, and the materials yield a definite texture to the glossy finish. This marriage between art and chemistry results in unique paintings where Lisabel uses liquid polyester resin that she handles with spatulas to create textures and relief, explaining, " I prepare my colours and create different chemical reactions between the colours." Her paintings are often described as dynamic, elegant, and emotive, leaving an unforgettable impression on the observer, "I want people to feel my art on their most memorable and momentous occasions – let it go and get something in them. Something that they'll remember forever," remarks Lisabel. The LISABEL brand is managed by Glenn Miller, Lisabel's husband and business partner.
Miller is a renowned businessman and the president and founder of MBG Finance. An expert in financial restructuring, he is the visionary behind the brand who is disrupting the art industry with innovative business models.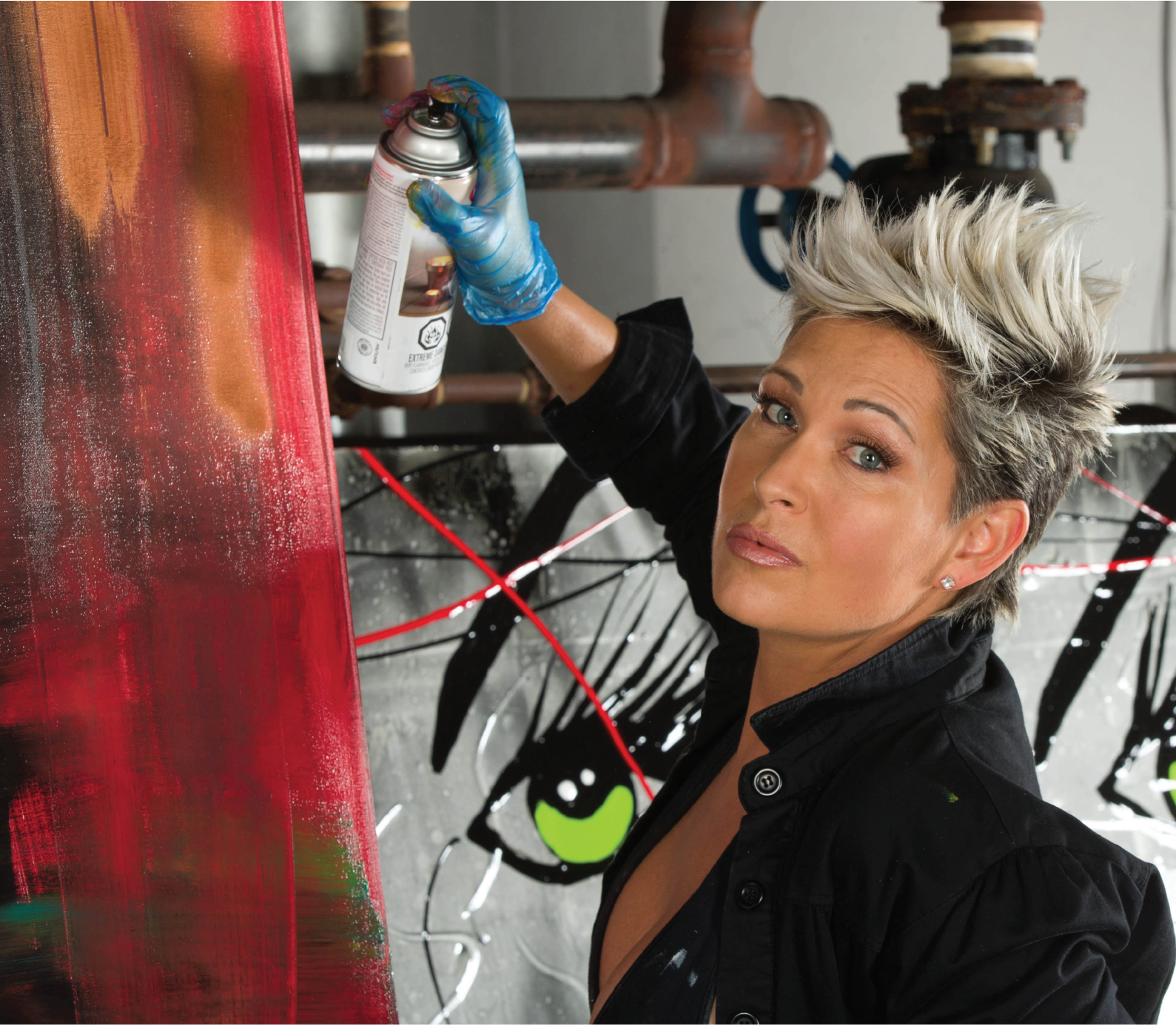 Glenn's love of art (which drew him to Lisabel as a lifelong partner) and entrepreneurial spirit influences how he manages LISABEL's artwork. "In the arts world they are caught up in an approach of another century, where gallery owners and museums still have strong control over the artist, even creatively," Miller explains, "Lisabel has grown exponentially as an artist since she has complete freedom to paint what she wants, making her very versatile and creatively free."
Coming to the conclusion that things needed to change, Lisabel and Glenn opened the first true private gallery in Montreal 15 years ago, Galerie LISABEL. Lisabel's artwork is the only artist and brand on display in the gallery. Artists can now be self-empowered and are no longer at the mercy of the gallery to sell their artwork. "Artists can exercise more control over distribution, sales, and building their brand. Using the internet and various social media platforms aid in the distribution of their artwork and the internet is definitely helping to propel this movement," asserts Miller.
Glenn's talent and vision spurred him to introduce this new business model within this traditional industry that is democratizing art to make it accessible to everyone. People from all over the world can directly purchase Lisabel's art from her website LISABEL.ca. LISABEL also has six agents that represent her around the world and has displayed her art in over 10 galleries across North America and Europe which makes her artwork readily available to art enthusiasts. LISABEL is sold and represented from Montreal to Madrid, through Toronto, Miami, San Diego, Mexico City, and Amsterdam to name but a few cities. LISABEL has one goal in mind explains Miller, "which is to be a global, well-known, living artist and be part of the daily lives of people. Having our own private gallery allows Lisabel and I to have a direct relationship with her collectors, where she understands their needs and is able to create a unique piece of art that will be exclusively for them."
The Galerie LISABEL is redefining the traditional gallery and was created to have a 'sense of home', where one feels comfortable in the space. LISABEL artwork is on display throughout the gallery in a very intentional display that Glenn calls "art beyond the walls." Similar to the look of a hip loft or condo, you will find LISABEL's paintings and sculptures in spaces throughout the gallery which you can imagine adorning the same areas of your own home with her art. For example, her artwork is creatively positioned in the bar/kitchen area, office space, over the fireplace, and in the washroom to better imagine the canvases of your home. Her collaborations with manufacturers of high-end custom fireplaces, wine cellars, and doors can have artwork on display in ways that goes beyond the traditional frame on the wall. The 'at home' feel of this 3800 sq.ft. gallery makes it the perfect space for private events such as weddings, parties, and corporate functions, which occur regularly in the space. "Businesses love to hold cocktails in a dazzling setting that has taken traditional artwork and made it edgy and sexy," expresses Miller. The work of this incredibly talented and beautiful woman has a sensual side to each piece that cannot be denied by admirers.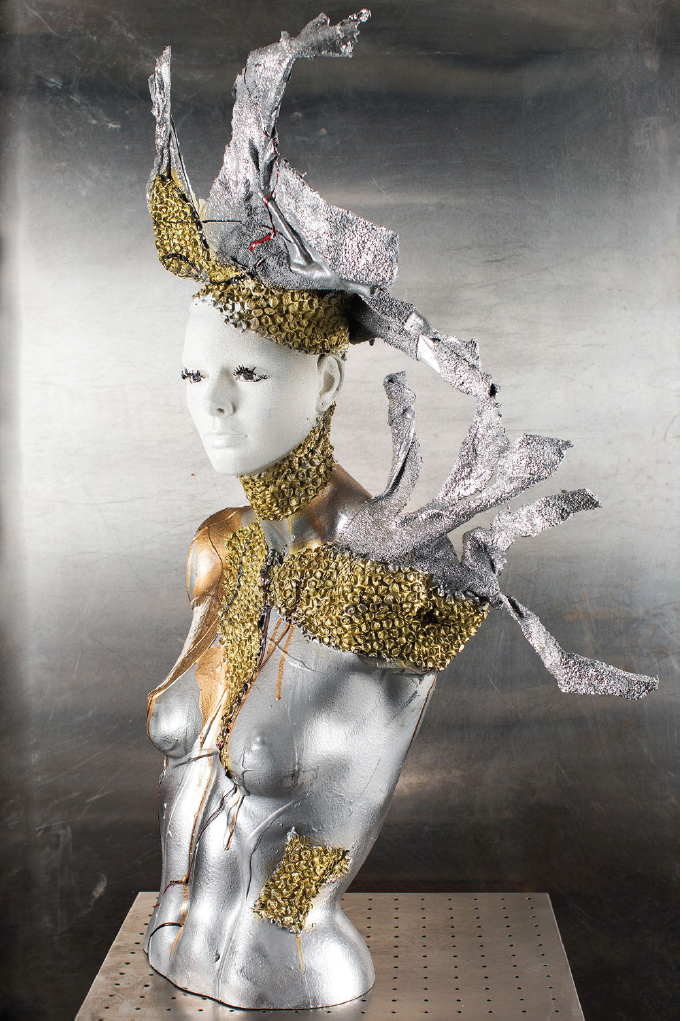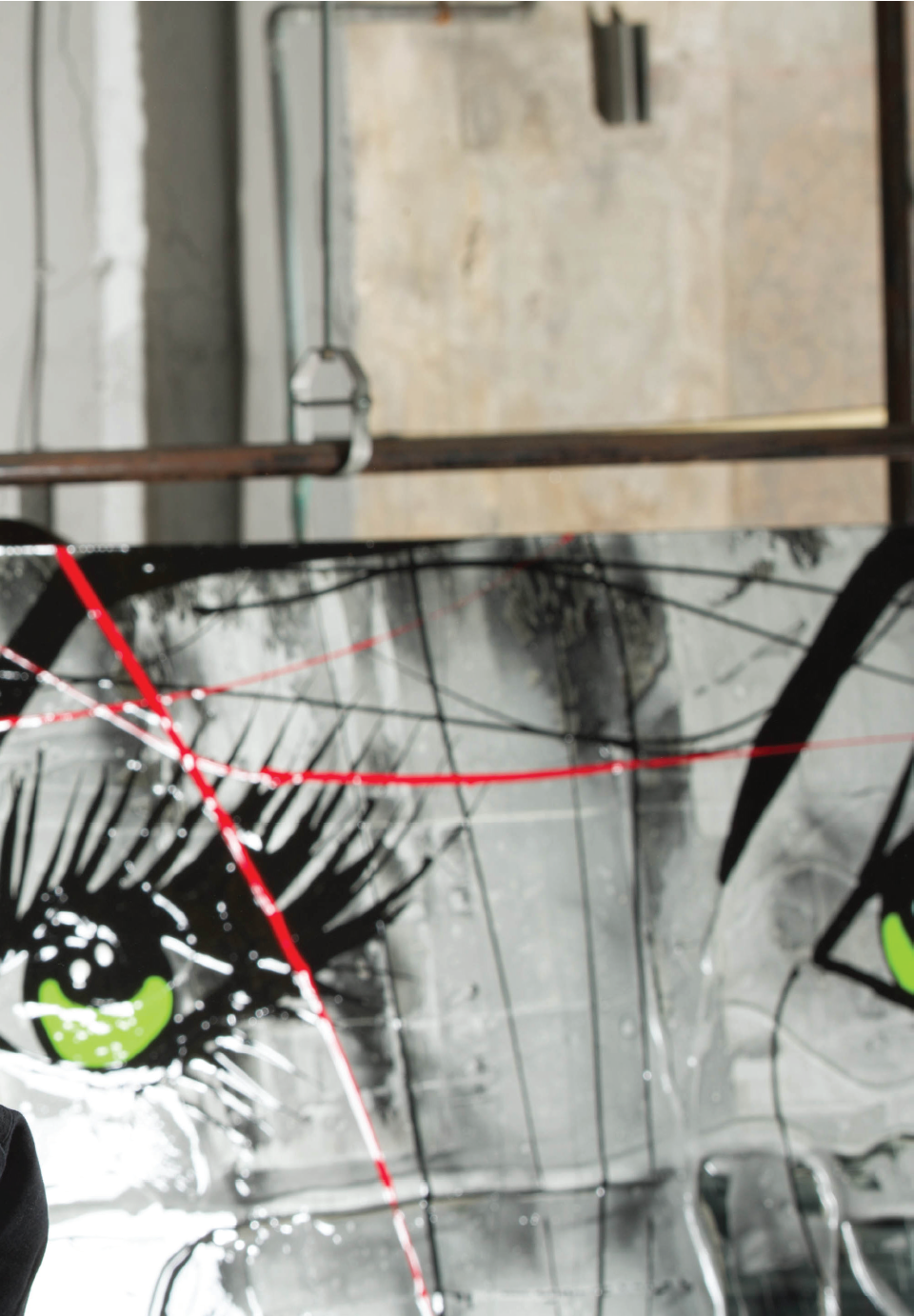 Miller's concept of "art beyond the walls" has LISABEL frequently involved in exclusive collaborations with select luxury brands to create unprecedented art pieces. Her collaboration with Campagna Motors involved having LISABEL paintings transferred onto a skin and wrapping the T-Rex to design a one-of-a-kind vehicle. There are also two special edition LP560-4 Lamborghinis which sport LISABEL's powerful artwork, each known as the Lamborghini Art Car. Her art is described as extreme, exciting, and sensual, some of the same adjectives you'd use to describe a LP560-4 and hence the partnership. Her collaboration with Grand Touring in Toronto had three LISABEL original paintings recast in vinyl and then wrapped around the LP560-4 like a second skin. This car was entitled the Lamborghini Gallardo Dream Catcher. "It's a way to personalize a car and make art come alive," says Miller. In a collaboration with Steinway and Piano Bolduc, Lisabel was able to unite art and technology once again as she painted an inspirational image of a butterfly wing directly onto a Baby Grand Piano using her unique blend of composite materials. LISABEL artwork can also be found prominently displayed in the lobbies of the flagship InterContinental Hotels in Montreal and Toronto as well as being featured in their dedicated LISABEL' Suites. The 540 sq. ft. luxury suites are exclusive to the InterContinental Hotels and are consistently sold out. "It's another way to get art out there," states Miller, "They don't have to buy it, but they'll remember it and they'll talk about it; and that's what we want."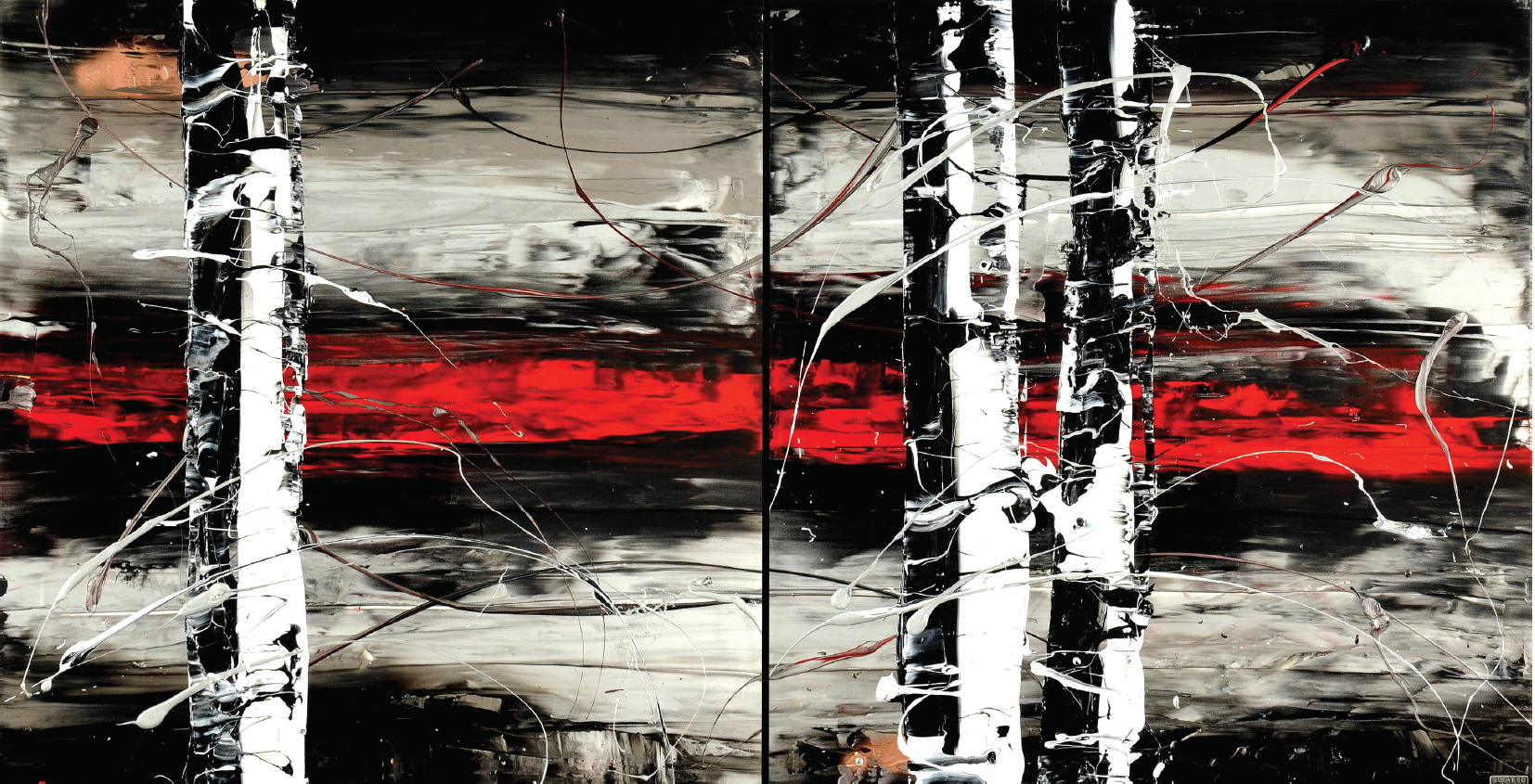 This dynamic couple is creating contemporary artwork unequaled in today's art world. Together they are redefining what it means to be an artist in the 21st century. Lisabel's unrivalled artistic technique is bringing art beyond the walls and adorning everyday surfaces in ways that were never imagined before. LISABEL, an artist in a class of her own, with her art aspires "to create meaningful pieces of art that elevate people to feel
emotions, freedom, and peace."