WRITTEN BY JESSICA ASHLEY MERKLEY
If you're being a responsible citizen of the world, it probably also means that for the next couple weeks you'll be staying in the comfort of your home. But being inside for so long must make you crave an exciting adventure, an exclusive experience, enjoying all the corners of our wonderful and mesmerising globe. That's why we decided to bring this over the top way, for the ultimate luxury travel experience: exclusive train journeys.
Just 100 years ago, train travel was the glamorous and chic mode of transport, offering guests not only comfortable means of transportation but also a way to see the world, if only from their cabins' windows. Though we're able to fly anywhere on the planet these days, more and more travellers are opting to take the slower, more scenic route. Here, discover XX of the most opulent train journeys in the world, where you'll experience all the luxuries of a five-star hotel, but on wheels.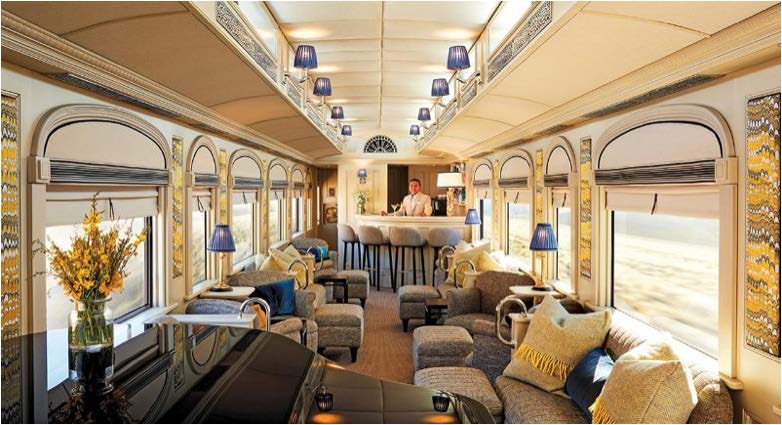 The first luxury sleeper train in South America, the Belmond Andean Explorer made its debut in 2017, operating two- and three-day itineraries that connect Cusco, Lake Titicaca, and Arequipa in the Peruvian Andes. Beyond the cabin cars, there are two dining cars, a lounge car, a spa car, and an observation car with an outdoor viewing deck, perfect for taking in the views of the mountains.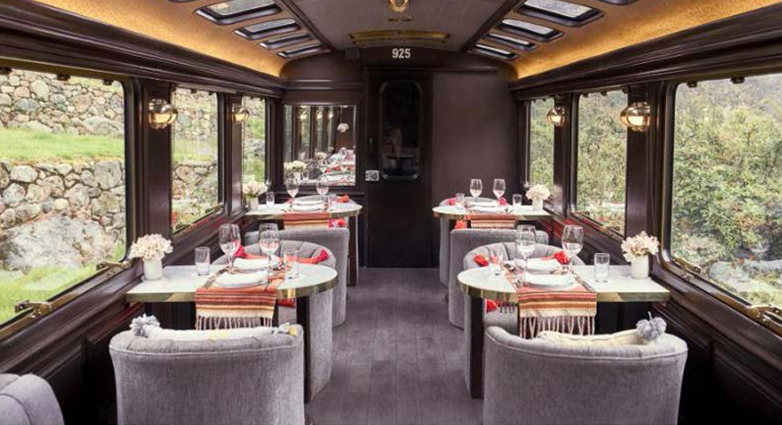 In order to get to Machu Picchu, you first must take a train journey from the town of Ollantaytambo in Peru's Sacred Valley up to Aguas Calientes, the town just beneath the ancient citadel. While there are multiple companies running trains on the route, the most opulent mode of transportation would have to be Inca Rail's Private Car, which can be chartered for groups of eight. During the roughly 90-minute journey, guests can relax in their private lounge, dine on a three-course meal, sip Champagne and pisco sours, and take in views of the mountains and rivers from an open-air balcony.
JOURNEY BEYOND'S THE GHAN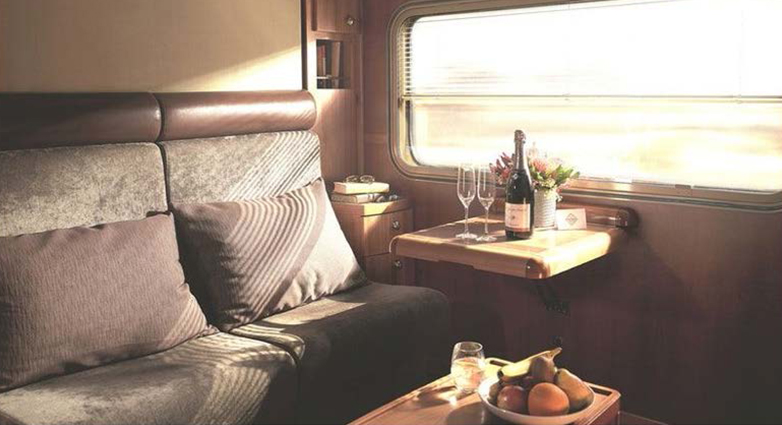 Perhaps the most legendary of Australia's luxury train journeys, the Ghan takes passengers on a 1,850-mile, 54-hour trek through the country's harsh, but beautiful Red Centre, connecting Darwin, Alice Springs, and Adelaide. Of course, the train journey itself is easy for passengers, who enjoy fine dining, luxurious cabins, and excursions into the Outback during the train's stops.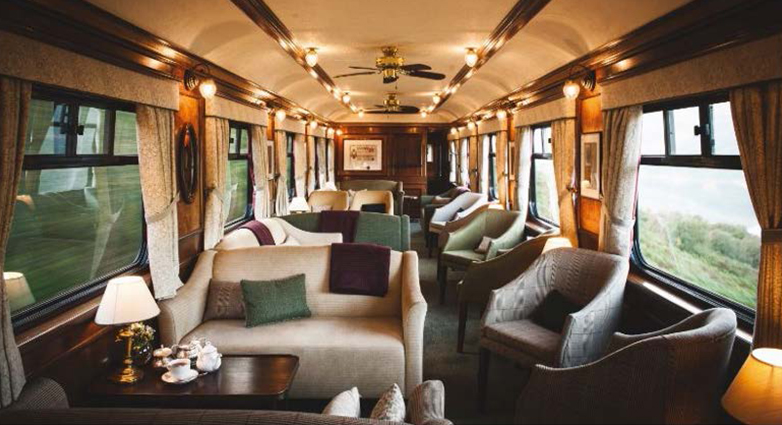 The Edwardian-style Belmond Royal Scotsman takes guests on two- to seven-day trips around Scotland, stopping for excursions to castles, tastings at distilleries, and even seal-watching boat tours. Guests are treated to gourmet meals three times a day, butler service, and live entertainment—and there's even an entire car that's been transformed into a spa on wheels.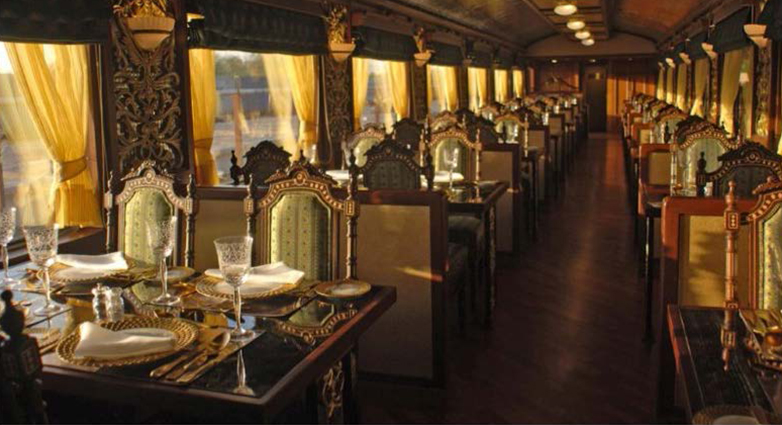 As its name implies, the Maharajas' Express, treats its guests as if they were royalty— and they'll certainly feel like royalty with butler service in their resplendent suites. The train journey runs four routes, each of which includes stops throughout the Golden Triangle, that take either four or seven days to complete. Excursions to sites like the Taj Mahal are included for every guest.
JOURNEY BEYOND'S GREAT SOUTHERN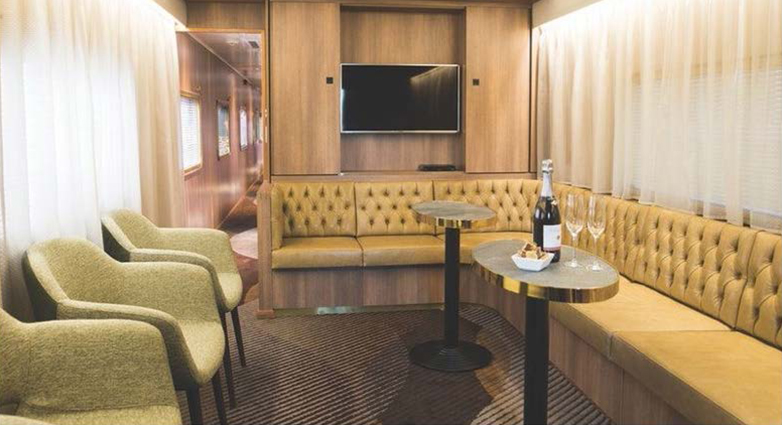 The newest luxury train journey to debut in Australia, running for the first time in December 2019, the Great Southern connects Adelaide and Brisbane on three- and fourday itineraries. Guests are not only treated to sophisticated accommodations with fine dining, but they also can take excursions to different destinations along the route, from the wineries of the Hunter Valley to cultural hub Melbourne.
BELMOND VENICE-SIMPLON ORIENT EXPRESS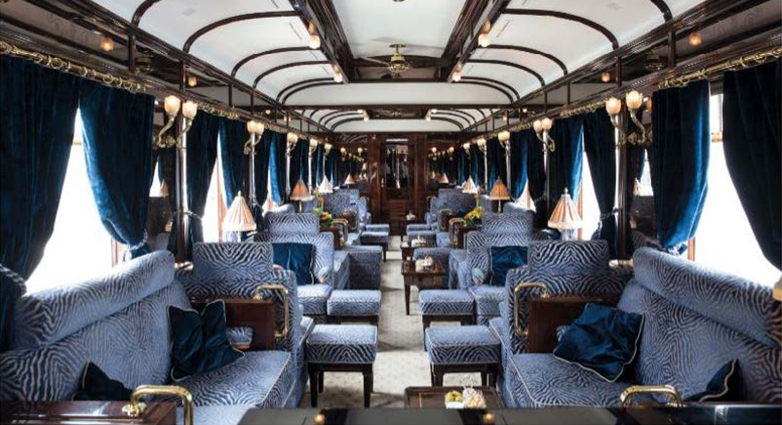 One of the most iconic train journeys in the world, the Orient Express has gone through quite an evolution since it was inaugurated in 1883. The original route connected Paris and Istanbul (then Constantinople) via Munich, Vienna, and Giurgiu, Romania. After World War I, the Orient Express added two new routes to its map: one travelling through Italy, with another travelling through Switzerland, Austria, Hungary, and Serbia (then Yugoslavia). Today, the luxurious train journey is operated by Belmond, which has restored vintage sleeper cars for the journey, and runs between Venice and London over the course of 24 hours.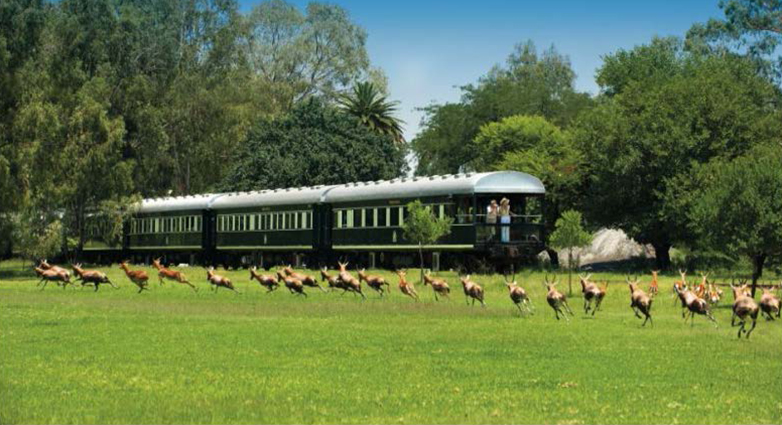 South African railway company Rovos operates the Pride of Africa, a 1920s-inspired passenger train, on a network of itineraries spread across South Africa, Namibia, Zimbabwe, Tanzania, and Angola. The train journeys combine scenic rail routes with adventures off the trains, from safaris to wine tastings. A little bonus: The train only reaches 37 miles per hour, so guests can open the windows to take in the landscapes and the breeze.
SEVEN STARS IN KYUSHU CRUISE TRAIN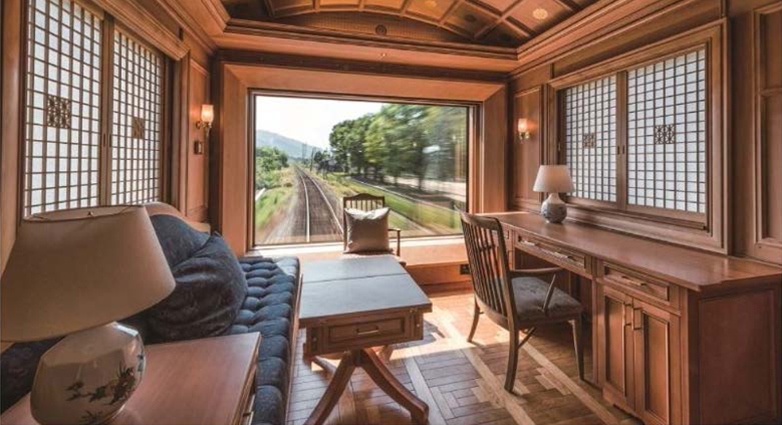 Japan might be best known for its highspeed bullet trains, but the country excels at slow train journeys, too. The designer of the luxurious Seven Stars in Kyushu, which the Kyushu Railway Company launched in 2013, took inspiration from the legendary Orient Express, but combined its Western-style decor with Japanese elements, like elaborate kumiko woodwork and handcrafted ceramics by the Kakiemon and Seiroku kilns. The train journey offers two- and four-day itineraries around its namesake island, Kyushu.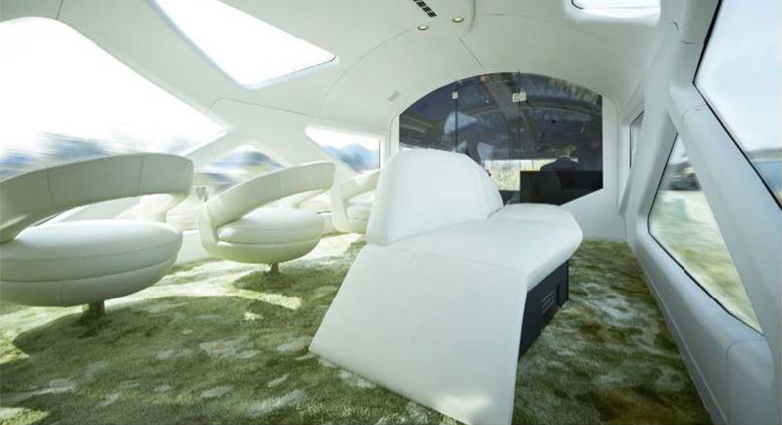 While the rest of the trains on this list nod to the 20th-century Golden Age of rail travel, Train Suite Shiki-Shima, operated by East Japan Railway (JR East), goes with a thoroughly contemporary design, with a striking angular façade, observation cars that look as if they belong on a space station, and a minimalist wood-panelled dining car. It runs two- to fourday itineraries through Eastern Japan.
TRANSCANTÁBRICO GRAN LUJO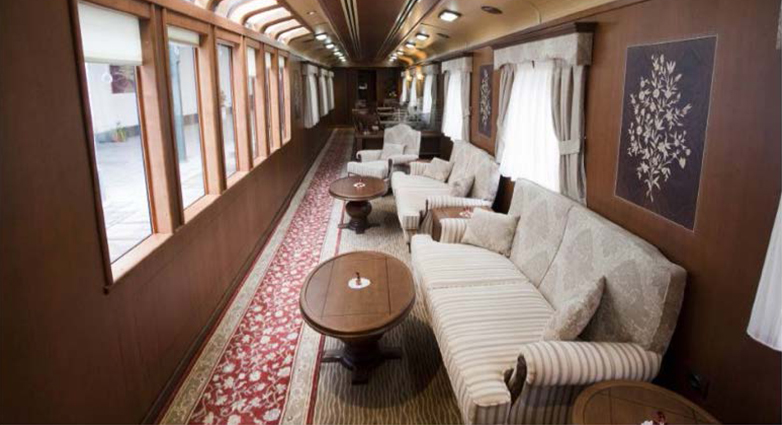 Spend eight days travelling between San Sebastián and Santiago de Compostela aboard the elegant 1920s-style Transcantabrico Gran Lujo, a Renfre train that leisurely meanders from a medieval town to medieval town throughout Green Spain, the country's northern coast. Highlights include a visit to the Guggenheim Bilbao and the Cave of Altamira, home to 36,000-year-old cave paintings.