WRITTEN BY GIOVANNA BONOMO-BLESCIA
RESILIENCY, CREATIVITY, AGILITY COMBINED WITH EXPERTISE, AN EYE FOR DESIGN, ENTREPRENEURSHIP, AND DETERMINISM ALL MAKE UP THE DNA BEHIND VIC MATIÉ AND RUBBER SOUL —THE FAMED MADE IN ITALY BRANDS FROM LE MARCHE, THE SHOEMAKING HEARTLAND OF ITALY.
Made in Italy: Three words that evoke pictures of style, beauty, creativity, quality, and timeless sophistication. In fact, according to a recent KPMG study, if "Made in Italy" were a brand, it would be the third biggest brand in the world after Coca-Cola and Visa. But what's behind the "Made in Italy" label?
This Italian shoemaking story begins almost half a century ago when a visionary leader asked himself the right question at a critical time: "What is the future of Made in Italy shoes?" At the time, Renato Curzi was the President and Chief Executive Officer of a safety shoe manufacturing company. The safety shoe industry had become saturated, and the future looked bleak. His question elicited two outcomes: switch to mass overseas production or create quality Made in Italy brands.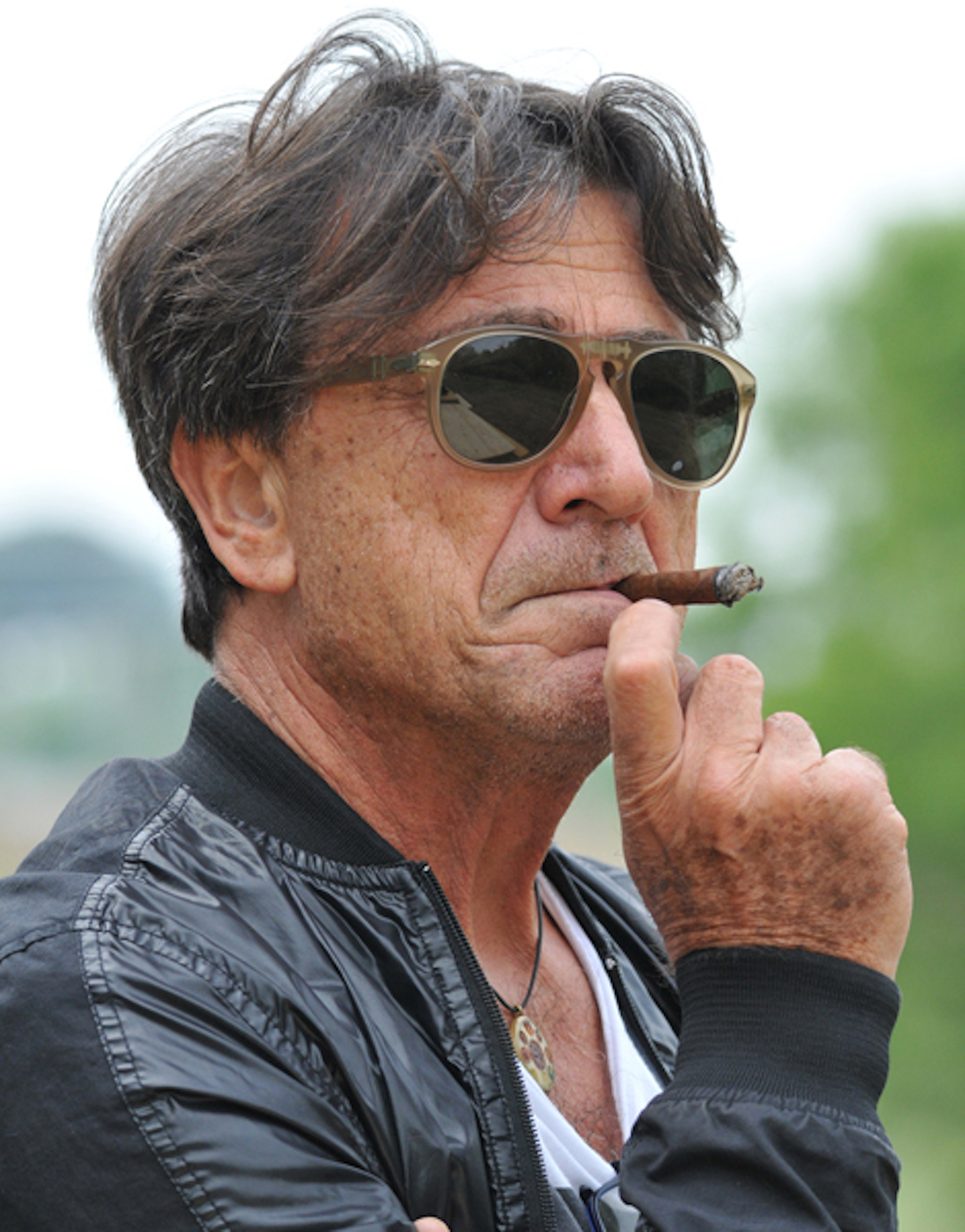 But creating a "Made in Italy" brand wouldn't happen overnight…or even in a matter of months. It would require years of strategy, innovation, and unwavering commitment to excellence.
In 1992, just before the tunnel was finished, stakeholder trust started to wane, and it was then that the visionary had to do the unthinkable—step down or acquire the company. He chose the latter, making this the first management buyout operation in Italian shoe history. "I didn't acquire the company to become rich and famous," Curzi explains. "I bought the company to bring my vision to fruition—to create beautiful, high-quality shoes made in Italy that stand the test of time by industrial design."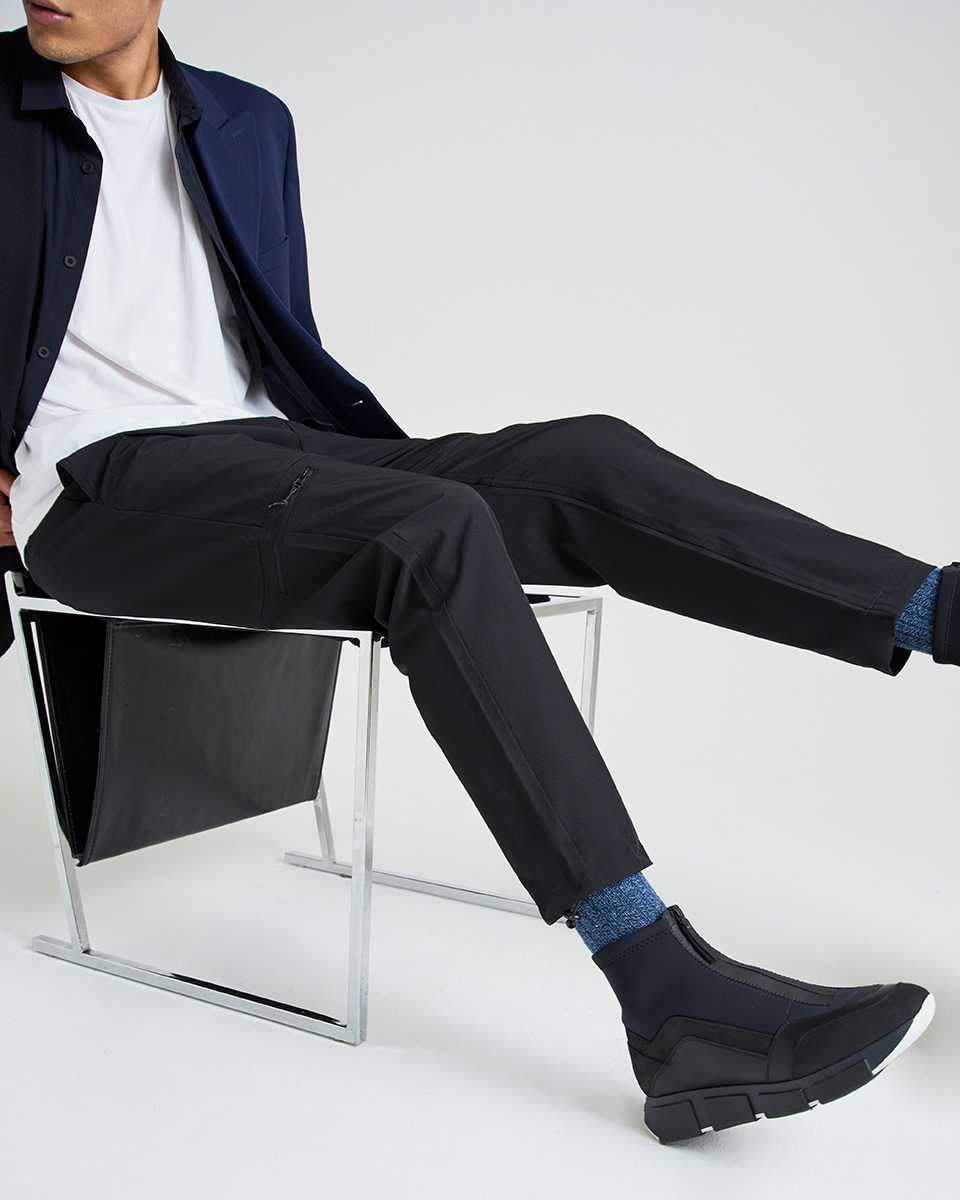 WHAT'S THE MADE IN ITALY SECRET?
"VIC MATIÉ, and more recently RBRSL are children born of our history and our culture; offspring of craftsmanship, we all started this way," says Curzi. "The passion for creating, constructing, designing shoes and revolutionizing the world with our unique Saper fare Italiano, or Italian know-how. But the founder's definition of "Saper Fare Italiano" runs deeper than know-how or technical skill. With unshakeable conviction, Curzi explains: "Saper Fare Italiano" is that special quality that even without seeing the Made in Italy label, consumers know that it could have only been made in Italy — "Saper Fare Italiano," is everything I see, everything I touch and everything that I wear that radiates style and quality."
Curzi's entrepreneurial venture continued with his visionary wife Nenella Impiglia, co-founder, author, journalist, celebrated television personality, and two daughters Silvia and Valentina.
The magnetic co-founder smiles as she reflects on the early years of the nascent VIC MATIÉ. "My husband's vision surpassed that of the stakeholders," Impiglia said. "The time had come for the brand to be born, and together, with our mind, heart and creativity, we did it. We may differ in many ways, but we have always been united in big decisions. This has always been our greatest strength."
For this Marche-based company, protecting Italian manufacturing and their workforce is as important as quality and design —"The people, the passion, the creativity and the country all make up the value of our product line," says Impiglia. "Ethics and labour rights are at the core of our brand. Most of our employees have been with us since the 80s because of how they are treated; they infuse passion into their craft because they are treated with dignity, fairness, equality and respect."
HOW DOES THE FUTURE OF LUXURY FASHION LOOK?
"I believe we are about to enter a renaissance, but first we must change, Europe must change, the world must change. The time has come to demystify the bias of the mythic elderly artisans as the gatekeepers of knowledge. Today's youth will pass on our Made in Italy traditions while doing a faster, more innovative and more sustainable job at it." — Renato Curzi, Founder VIC MATIÉ & RBRSL
As worldwide consumers grow increasingly reliant on online shopping, e-commerce represents a strategic change to serve customers worldwide without abandoning retail stores. With a strong resolve to create new, wider, and smoother roads ahead, Renato Curzi is looking to the future even in the pandemic. "I don't live in the past; I live for the future — evolution requires us to be more responsible, more agile and surely more open to change—because we believe every step that allows us to move beyond our limits is a step towards the future!" A proponent of digital innovation, Curzi sees the merging of online and offline shopping experiences. "Everything is digital. Online and offline will not compete. They will be one. The key is uniting the two."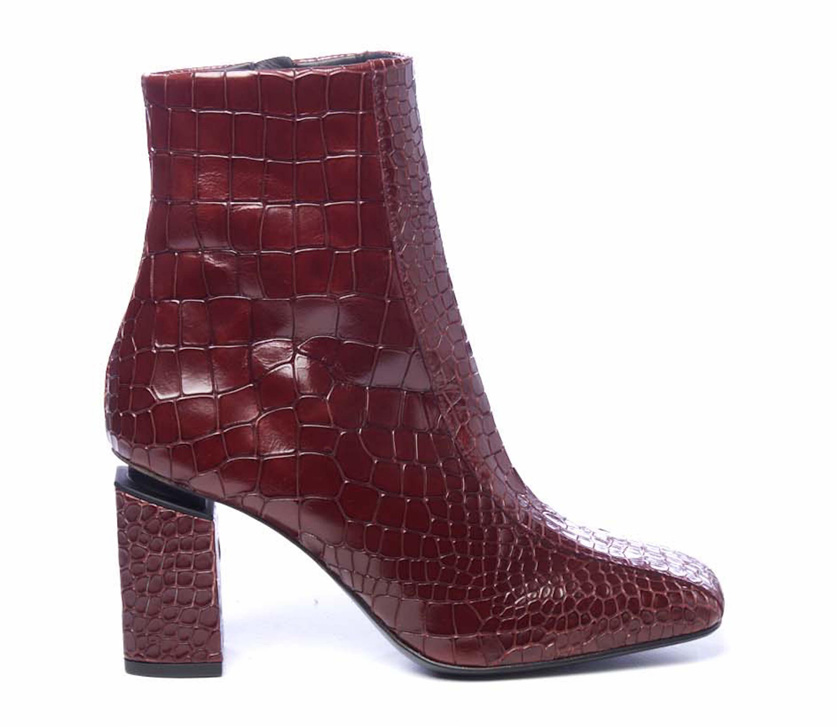 The company is in the same place as when it started almost fifty years ago—in Le Marche, Italy's shoemaking heartland. "We purposely chose to remain and manufacture here because we believe in "Made in Italy" and its excellence in the world," said Silvia Curzi, Brand Manager of VIC MATIÉ. "At the same time, we believe in reaching the world with diversity— offering something new to the market — not fast fashion, not haute couture — but Italian shoes that are meant to be worn and enjoyed beyond one season."
ISN'T DESIGNING FOR LONGEVITY BAD FOR BUSINESS?
Designing for longevity presents one of the single largest opportunities to reduce the carbon and waste footprints of fashion manufacturing. But in this era of fast fashion, where many retail and manufacturing business models are based on throw-away, low-cost purchases, increasing longevity may seem counterintuitive. The Brand Manager explains the company's winning sustainability model: "Quite simply, by upcycling waste, and creating brands that have a longer usable life both in durability and aesthetic, our shoes and accessories travel longer and wider, and are replaced less frequently, ultimately reducing the volume discarded and bringing by far the greatest benefits to brands, manufacturers, retailers, consumers and the planet."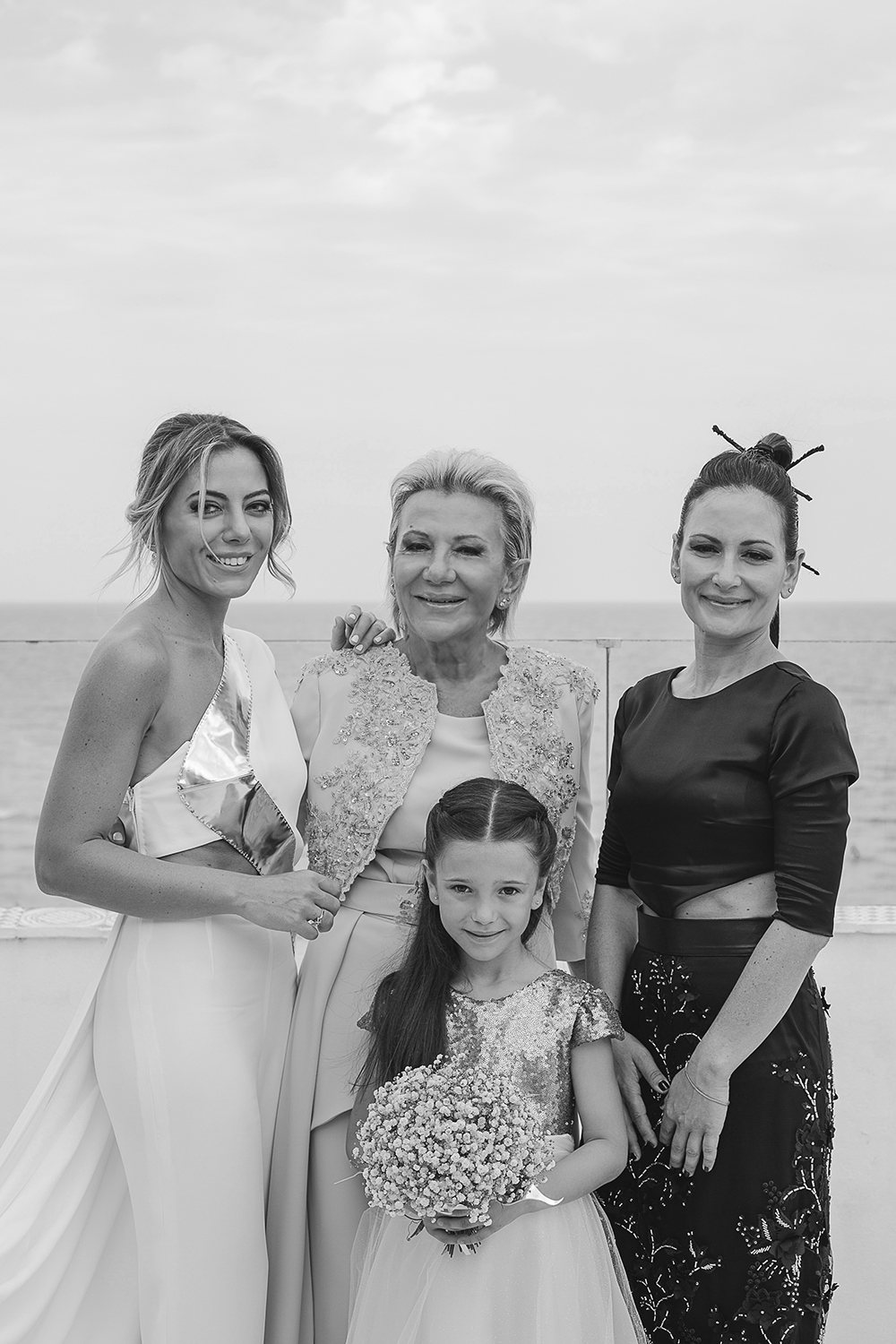 "BRINGING MORE BEAUTY TO MORE PEOPLE THROUGH ITALIAN
INDUSTRIAL DESIGN, THAT IS OUR MISSION."
— SILVIA CURZI BRAND MANAGER & CREATIVE DIRECTOR, VIC MATIÉ
"Fashion pollutes, there's no getting around this; what we can do is look for ways to reduce the impact. Nothing wasted — I believe all of the discarded materials can be reinvented into something else. We can impact less in this way and prove shoes are more than fashion symbols."
— VALENTINA CURZI, CREATIVE DIRECTOR OF RBRSL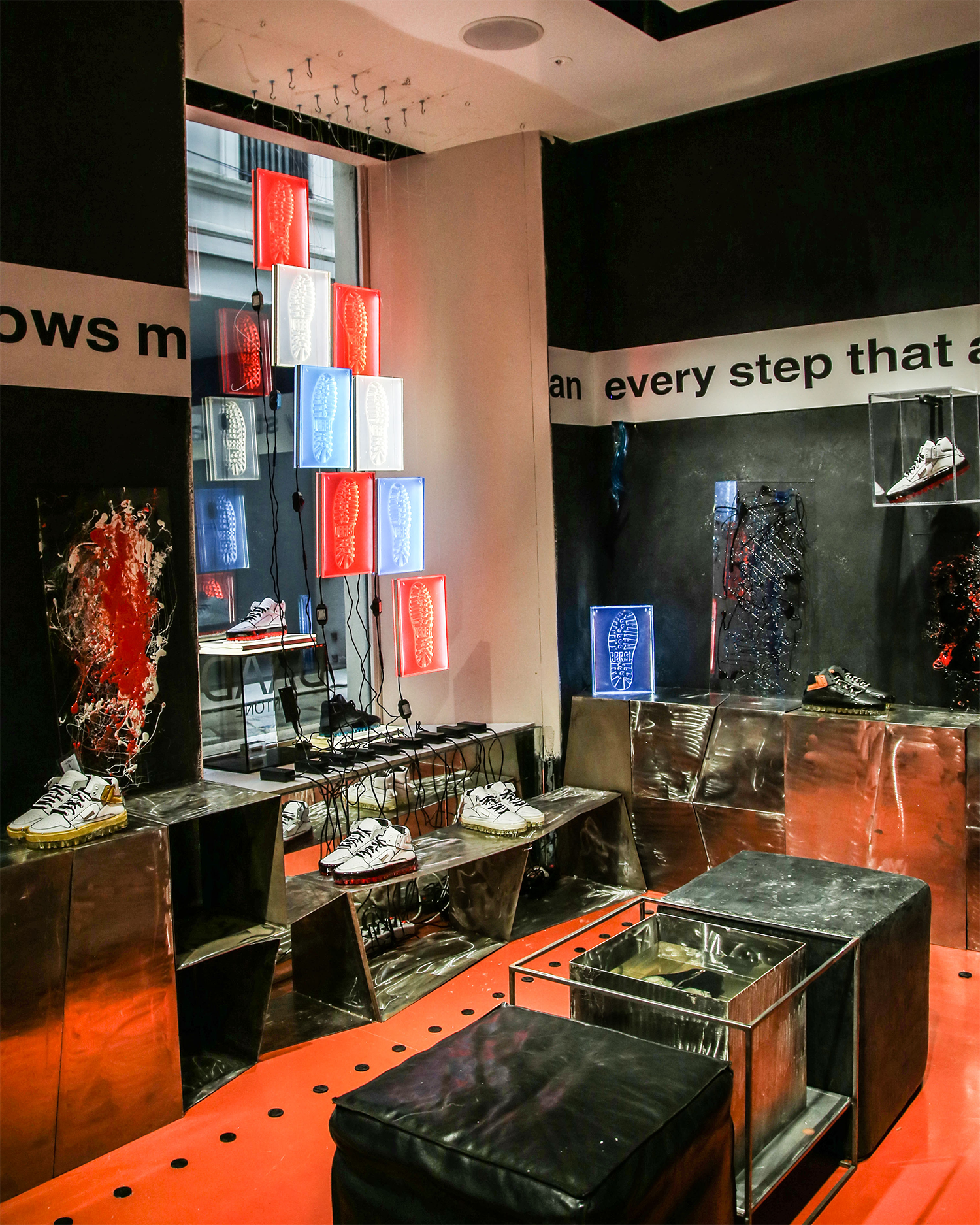 A DIMENSION WHERE WASTE IS NOT WASTED AND SHOE BECOMES ARTIST.
The Millennial Creative Director believes in the art of "upcycling" the art of repurposing materials and transforming them into brand new pieces— in RBRSL's case, rubber that would otherwise be burned or discarded is being transformed into art installations. During Milan Fashion Week, RBRSL, with its atmosphere of innovation, characteristic design and creativity, debuted its 2021 collection and its upcycled art projects: Lamp and Painting.
'Lamp' a lamp made entirely of rubber waste, and 'Painting' a series of canvases derived from "dripping," the process of excess rubber dripping from the shoe during the drying process. In both projects, rubber waste that would have negatively impacted the planet has surpassed its limits—no longer a substance, but an artist.
"All I do is insert the Plexiglas," says Curzi. "We've entered a whole new dimension, where it is no longer human creating art, but the shoe. There is a world behind a shoe— No one and nothing is wasted. Anything that has exhausted its original function can make a comeback with brand new functionality. This is the philosophy behind our upcycling art, and this is what I want to emerge from RBRSL."
So, what's really behind the "Made in Italy" label?
Made in Italy is more than a label; it is more than a brand; it is even more than craftsmanship mixed with technology and innovation —these are the fruits. The root of Made in Italy is the land and its people—Entrepreneurial and dedicated Italians who for generations have resisted, sacrificed, persevered, stayed, passed down and infused their DNA into their craft— never quitting, and always evolving. All of these factors combined goes into "Saper fare Italiano" and what it means to be Made in Italy.