In January 2020, I was swept away to Gimli, Manitoba with the top media and influencers in the country for an experience of a lifetime. This charming little town (population 6,181) reminded me of Newfoundland, which is where I grew up. Because of this likeness, I instantly felt at home; the people of the community were very welcoming. A fun fact about the town of Gimli: it is home to Crown Royal Whiskey. The town is also a summer hot spot, as it is adjacent to Lake Winnipeg. In the case of my experience, this is the place where Mercedes Benz owns the ice!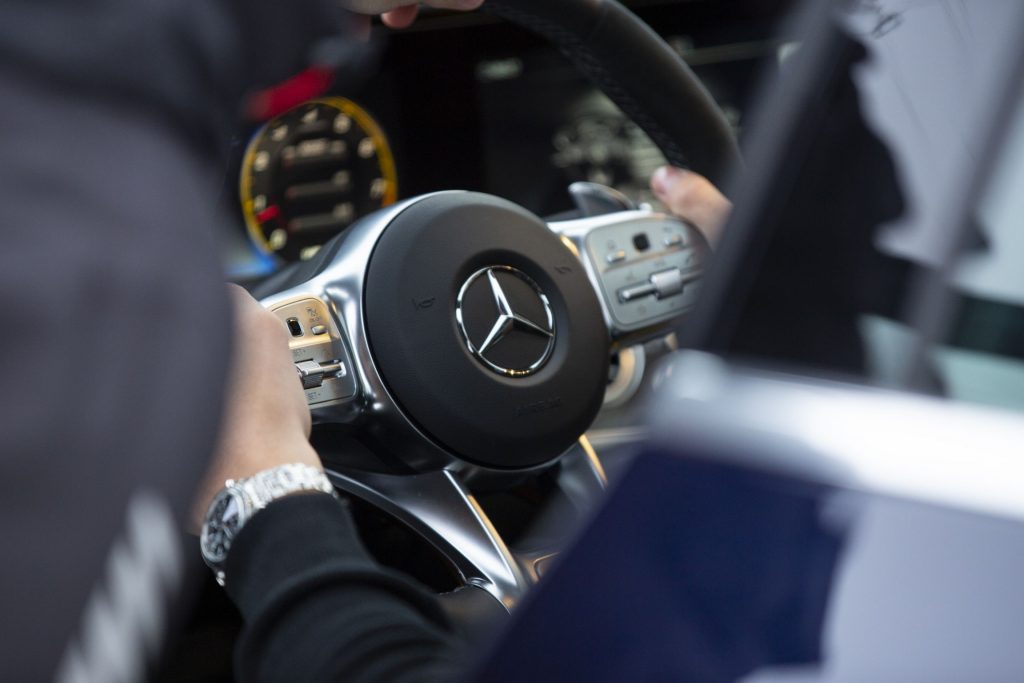 Photo by Elanie Fancy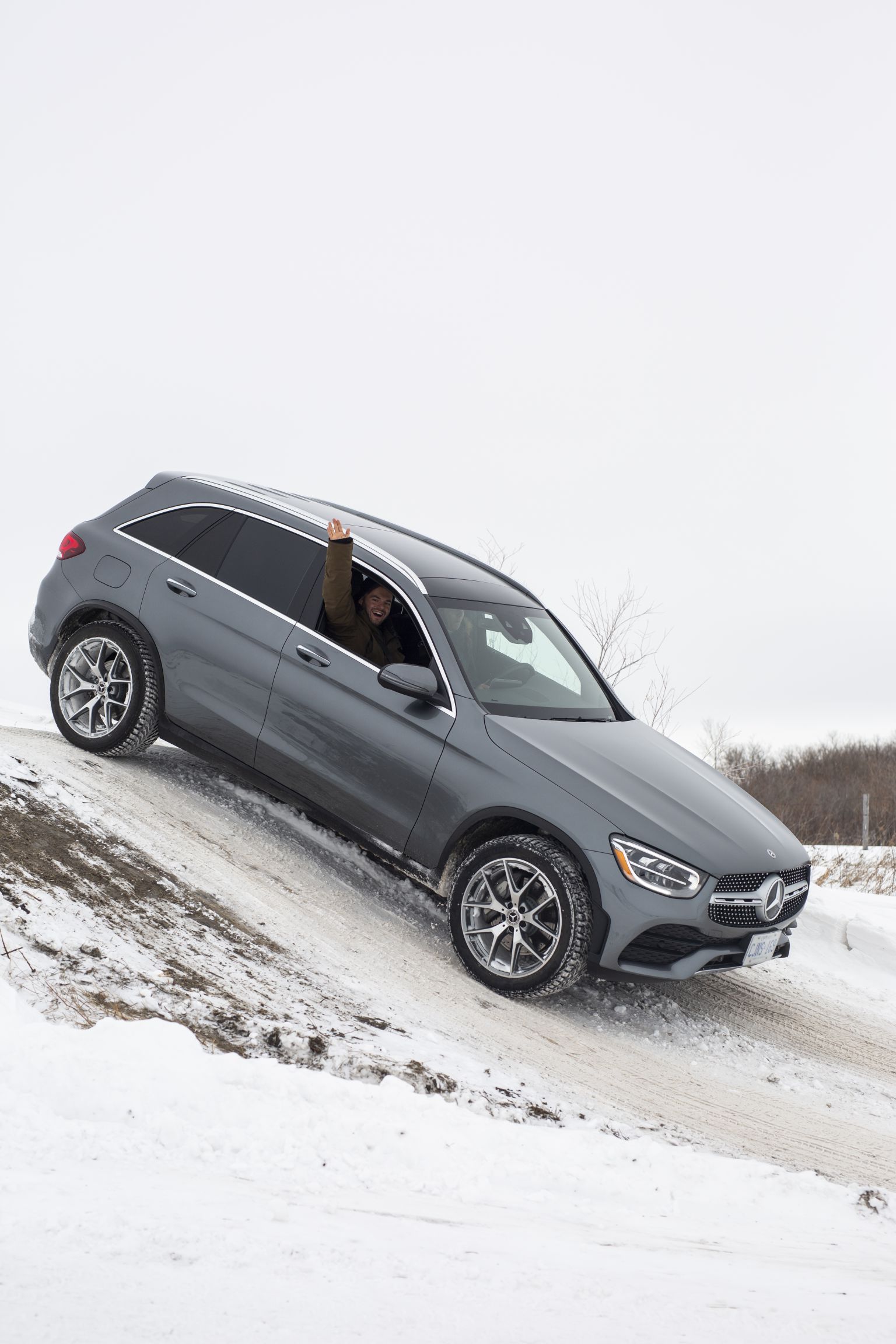 Rob Loschiavo of Pomp & Circumstance PR off-roading photo by Elanie Fancy
Off-Roading? YES please!
Give an east coast girl a selection of SUVs, combined with an offroading course full of drops and dips, and I will test the limits. In fact, that's exactly what I did. As I bounced from SUV to SUV, putting the pedal to the metal in each vehicle, I was very impressed. Mercedes Canada provided a wide range of SUVs from GLB, GLC, GLE and the GLS. I really couldn't pick a favourite if you asked me to. All vehicles, despite my heavy foot (which I was warned about many times) took all traction and bumps impacts impressively. One of my favourite features was the holographic dashboard clearly projecting your driving speed.
Drift Driving with AMG Driving Academy
Since I was a kid I have always wanted to learn how to drift drive, but having an opportunity to do so with the best of the best was epic—to say the least. AMG Driving Academy transforms the frozen freshwater Lake Winnipeg into an ice track, allowing one's drift driving dreams to come true. We were paired off with a partner, and then off to the ice tracks we went. With our instructor leading the pack, radios in hand, we awaited instruction. Born and raised in Newfoundland I was pretty confident in my icy winter driving abilities.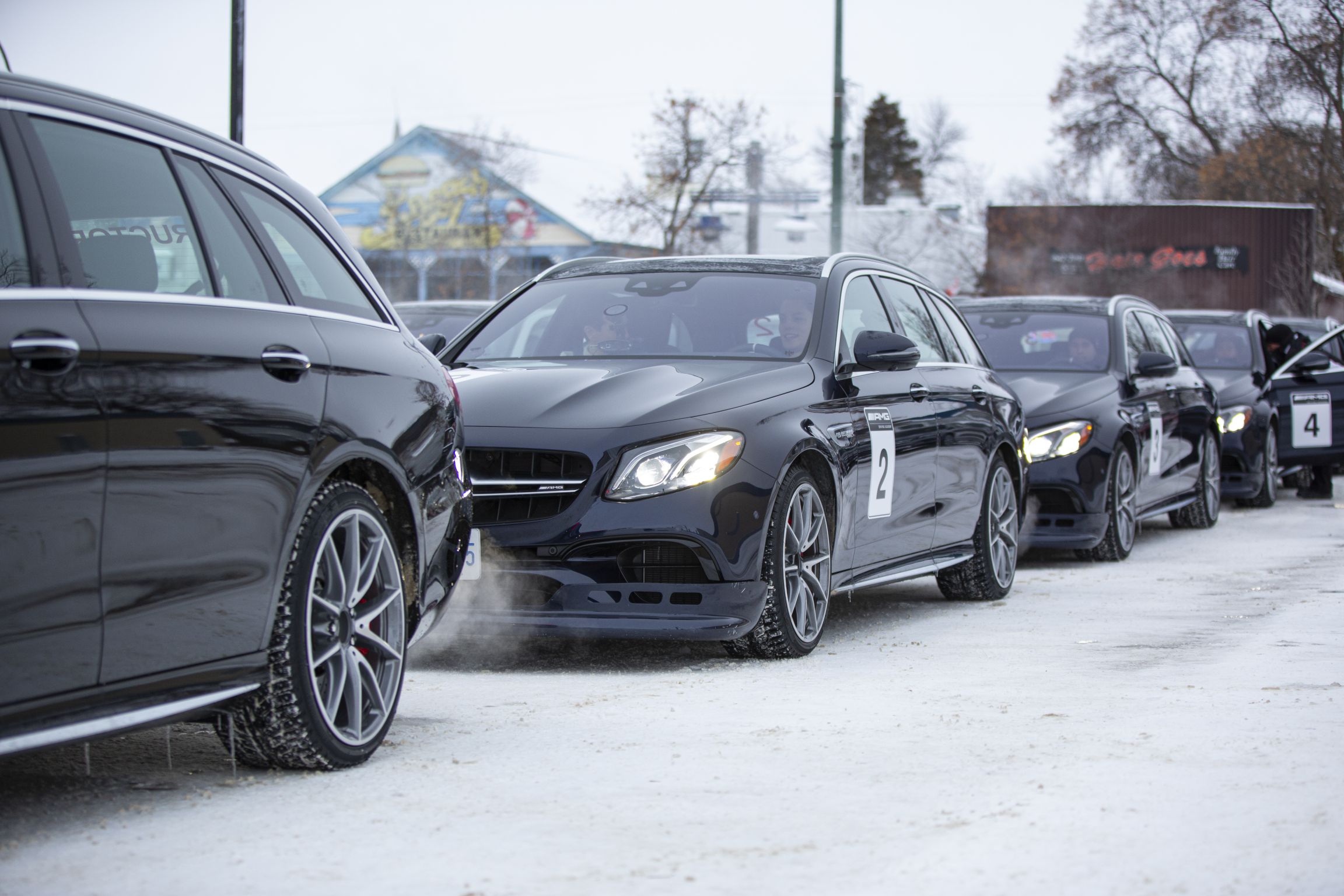 Top Media & influencers leaving in a fleet of Mercedes, on their way to test the courses. Photo by Elanie Fancy
I had the privilege of being partnered with Jakub Wrobel. I am not one to easily intimidated but when I asked Jakub what he did for a living, he informed me that he has the #1 YouTube channel for reviewing cars in Canada…no pressure at all!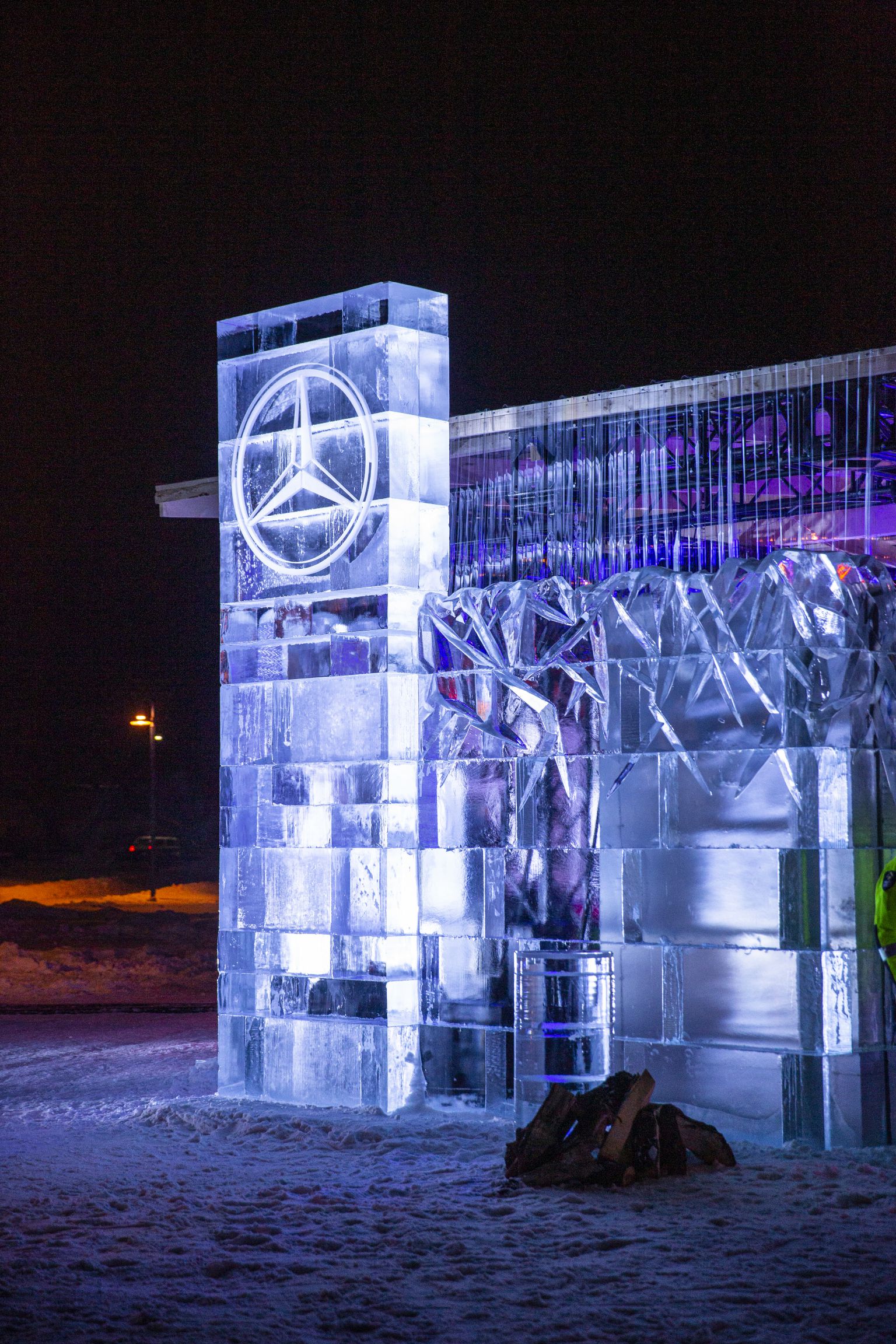 Mercedes ICE Garage. Photo by Elanie Fancy
If you know anything about female badass professional racer car drivers, you know the name Melanie Paterson. To say I was excited to have such a legend as my instructor would be an understatement; Melanie taught me how to own the ice, and own the ice I did.
My fast and the furious moment in my Mercedes E63S was beyond memorable. I learned the process drifting from start to finish: revving up my engine, breaking at the precise moment, turning a corner to lose grip, and then gliding across the ice. Creating the perfect drift was addictive. As Jakub informed me, once you do this repetitively (without drifting into a snowbank) you are "linking." Once one is able to link around the track, it's a very empowering feeling.
You may be thinking, how do you drift drive on a frozen lake? The ice needs to be 40 centimetres in thickness; the track I was on was about 100 centimetres. If all the ice tracks themselves were linked, the track would run about 8 kilometres long. This makes the tracks in Gimli the longest track built on a frozen lake, and one of the longest on North America. With each track about 40 feet, your only goal as a driver is not to hit a snowbank!
Welcome to a Musical Magical Winter Bliss
With 50 of Canada's best in media & content creation present, AMG Sporting bid farewell with a proper Canadian icebox shed party. Gimli is known for ice fishing during the winter, but Mercedes Benz definitely out-did themselves with a glowing ice structure built on Lake Winnipeg.
Mercedes Garage Gigs was launched in 2018—a very unique experience for musical artists and their audience indeed. Gimli, Manitoba is home to the first Mercedes- Benz Ice Garage Gig in the world. This winter wonderland structure is 88, 000 pounds of ice, consisting of an ice bar, seating, and even ice glasses filled with locally brewed Crown Royal cocktails.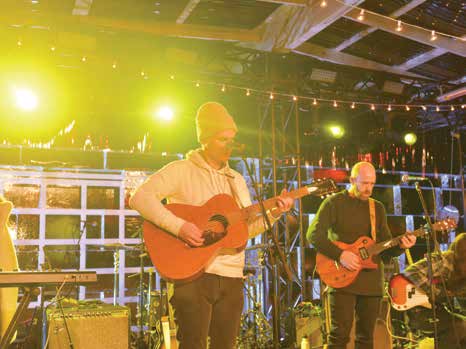 Said the Whale in Mercedes ICE Garage. Photo by Lindsay Anne Delaney
Mercedes Benz is known for class worldwide, and my evening in the Mercedes-Benz Ice Garage didn't disappoint. My magical evening started with a performance by Juno awarding winning band Said by the Whale. To enjoy the music of one Canadian band was amazing in itself, but then Hamilton's own the Arkells took to the stage. In true Arkells fashion, they made quite the entrance—turning the place upside down with electric energy. From start to finish, being in Gimili was magnificent. One thing that is evident after my experience: Mercedes-Benz definitely owns the ice.