He has the reputation of being one of the good guys in Hollywood. A Canadian actor recognized for his nobility in the film industry is a humble and down-to-earth actor who is not afraid to share his success with his co-stars and crew. Not only is he relatable and kind, but there is an air about him where he is utterly confident in his masculinity. The recent resurgence of his career — referred to as 'the Keanaissance' – has re-established the enigmatic leading man as a sterling actor. In the television and film industry for over 30 years, the 57-year-old actor continues to thrill audiences in his latest action thrillers, The Matrix Resurrections (2021) and John Wick 4 (2023). This actor is none other than Keanu Reeves.
Keanu Charles Reeves, whose first name in Hawaiian means 'cool breeze over the mountains,' was born on September 2, 1964, in Beirut, Lebanon. Reeves' mother was an English performer and costume designer, and his father was a Hawaiian geologist. His parents divorced when he was three years old, and he and his sister (Kim Reeves) lived with their mother. The family moved first to Sydney, then to New York City, and finally to Toronto, where Reeves grew up. He struggled in school and attended four different high schools, one of which was focused on the arts, before leaving to pursue an acting career. "As a kid, I didn't dream of becoming a movie star. No, I dreamt of travelling to distant planets in flying machines. I loved acting, though, and by the time I was a teenager, it was something I wanted to do with my life. I was acting professionally by the time I was 16. I grew up around the business – my stepfather was a director, my mother was a costume designer – but I also loved sport and, at one point, thought of doing that as a career," Reeves recollects.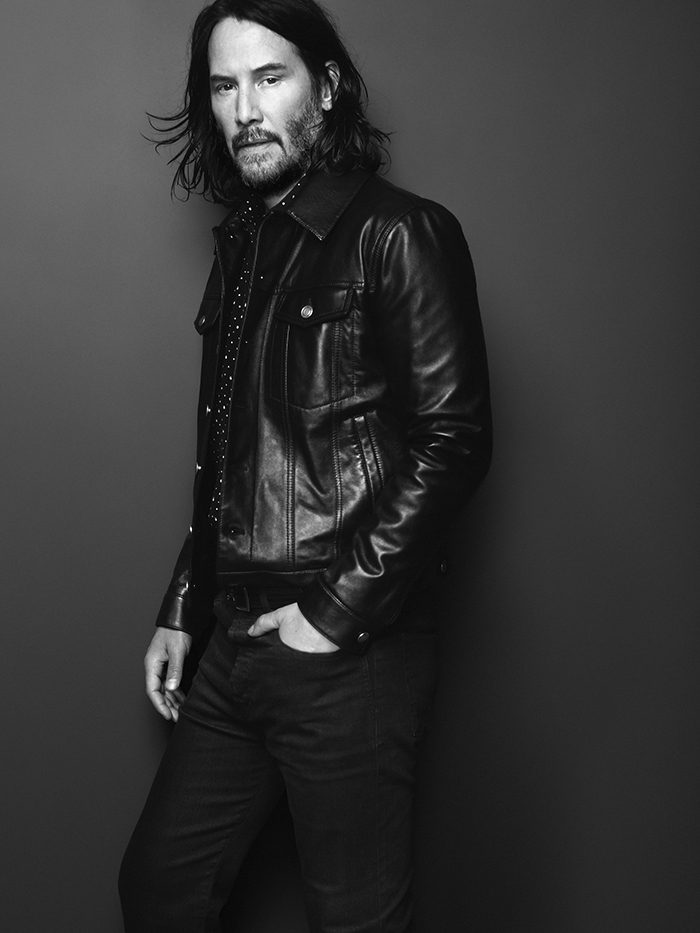 He would eventually discover that he would find his greatest success as an actor in comedy, science-fiction, and action movies. In a recent interview with Entertainment Weekly, Reeves expresses his enduring passion for his work by saying, "I live for that moment after the director says, 'action.' And it really amplified that moment that I love. What the heck's gonna happen? You can prepare, and you can have your ideas and stuff, but after someone says action, you don't really know, and you want to be whatever that is."  Reeves' achievements as a performer are seen in his extensive list of films and television series over the years, beginning with his feature film debut in Youngblood (1986), his breakthrough role in the science fiction comedy Bill & Ted's Excellent Adventure (1989), the independent drama My Own Private Idaho (1991), and the leading roles in Point Break (1991) and Speed (1994). Destined for even greater success, Reeves garnered it playing Neo in the science fiction series The Matrix, beginning in 1999, and the revered assassin 'Baba Yaga' in the John Wick film series, which started in 2014.
The Matrix Resurrections, co-written and directed by Lana Wachowski, had its world premiere in Toronto on December 16, 2021, and on HBO Max on Dec 22. It is the sequel to The Matrix Revolutions (2003) and the fourth installment in the Matrix film franchise. Keanu Reeves, Carrie-Anne Moss, Jada Pinkett Smith, and Lambert Wilson reprise their roles from the previous films, and they are joined by Yahya Abdul-Mateen II, Neil Patrick Harris, Jonathan Groff, Jessica Henwick, and Priyanka Chopra Jonas. The film is set sixty years after the Revolutions and follows Neo, who lives a seemingly ordinary life as a video game developer who has trouble distinguishing fantasy from reality. With the help of a programmed version of Morpheus, a group of rebels frees Neo from a novel version of the Matrix and fights a new enemy that holds Trinity captive.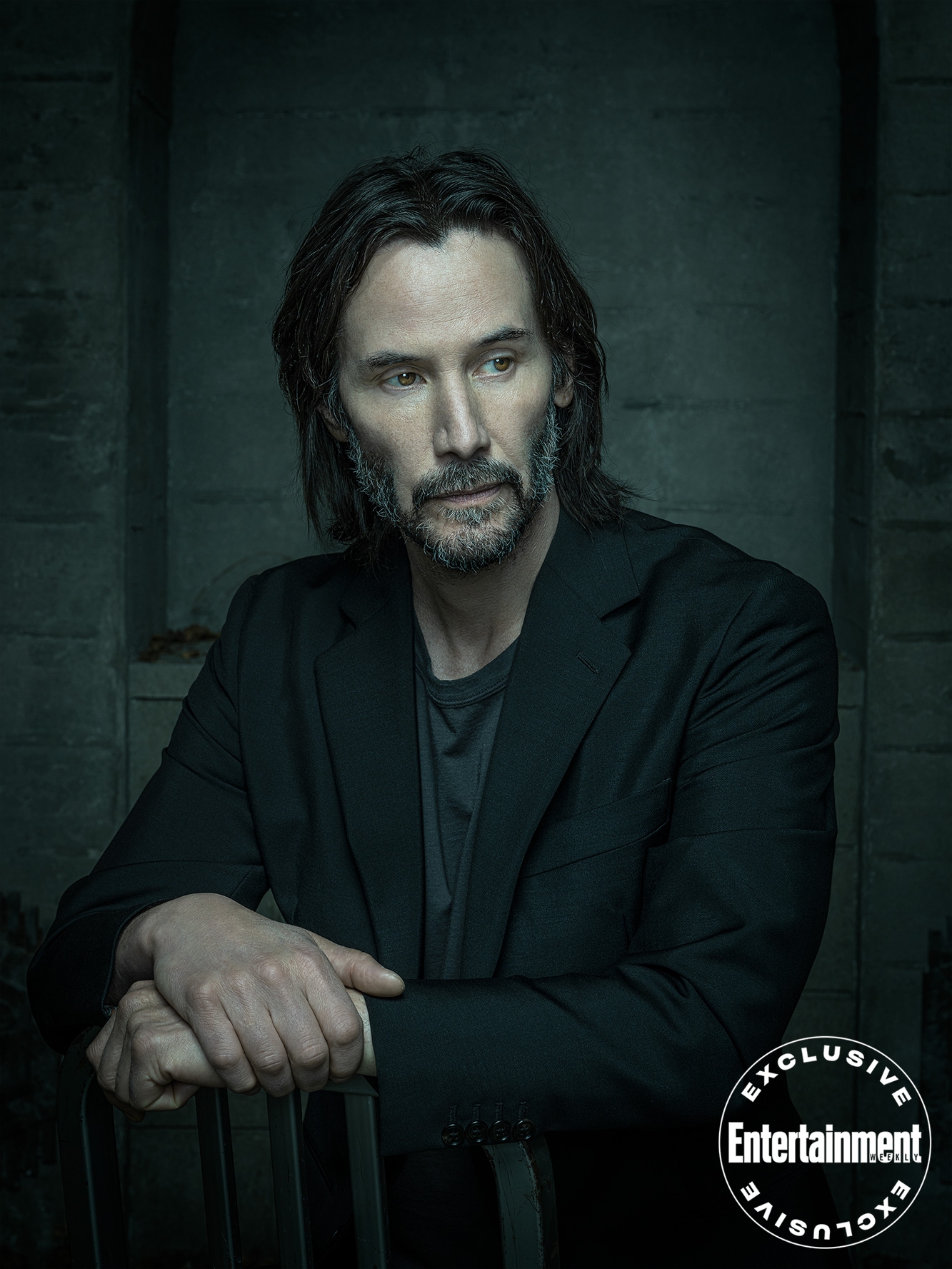 In an interview with the Toronto Star, Reeves answers the question, 'If every character is a little bit of the actor who plays them, how much of Keanu is in this resurrected version of Anderson/Neo?' Pausing to reflect, Reeves responds by saying, "I really enjoy that part of the character of Thomas Anderson/Neo. I feel like Thomas Anderson is the one who has the question and the feeling, and Neo is the one that starts to kind of activate 'What can happen? How can you find the answers? How can you make the connections? How can you help?' So, it's cool to have those two sides of the character."  In the new narrative of this film, the characters reflect on the question of 'What is real?' Reeves finds hope in reality and technology, stating, "In 'The Matrix Resurrections,' Lana has explored artificial intelligence and programs becoming sentient and existing in the real world. There's commentary about the kind of blending of technology and humanity, and how we interact. I feel like it gives us ways of seeing into our own lives, to question constructs of control, inspiration to how we want to be, who we want to be, and how we want to interact."
Although not much is known about the upcoming action thriller John Wick: Chapter 4, the movie is set to hit the big screen on March 24, 2023. Directed by Chad Stahelski and produced by Stahelski, Basil Iwanyk and Erica Lee, the film stars Keanu Reeves, Laurence Fishburne, Rina Sawayama, Lance Reddick, and Ian McShane. Since the franchise's inception, the movies have had a massive cult following, and Reeves' portrayal of the character has been wildly praised
Stahelski, who spent years stunt doubling Reeves on three Matrix movies, knew exactly what Reeves was capable of when he cast him in the series. "I don't know anyone that puts more into the game, collaboratively, physically, intellectually. I've never experienced anyone that could have survived [The Matrix]. It just took a different type of person. To be open to that. To allow yourself to be constantly soaking wet, sore, tired, beaten up, for years," shared Stahelski. Cast into the darkness and presumed dead, Wick will likely be set on unravelling The High Table. In an interview on NBC's The Today Show, Reeves describes the fourth installment by revealing, "They're fun. They're intense. We're going for it. There's some really amazing John Wick action and new characters, and it's been really fun to be playing the role again and to be telling this story." While the filming of Chapter 4 has now been completed, the sequel, John Wick: Chapter 5, is already in development.
While the actor convincingly portrays a menacing assassin in the John Wick franchise, he is well-known for being humble and compassionate in real life. He has offered his seat to tired commuters while taking the subway, donated 70% of his Matrix gains to cancer research and opened a foundation in his sister's name (who had leukaemia), and signed away his back-end deal on the second and third Matrix movies to make sure the makeup and special effects crew could continue working on the franchise for the duration of the trilogy. Acts of kindness like these are a testament to Reeves' belief that "We are humans on a rock floating through space with a finite amount of time. So take that into account—how we treat ourselves, how we treat others and we are all in this together. Be excellent to each other!"