When it comes to male grooming, men have never had it so good. Barbershops offering an 'experience' while getting your hair cut can be found in nearly every city, now offering lounges, TVs, drinks, and even pool tables. Men's bathroom shelves are also becoming chock-full of personal care products to help keep up one's look. Take if from these leading barbershops, the days of extremely normal hair are over. It might be a bit judgmental, but first impressions are the most lasting and your hair can say a lot about you.
So we asked leading barbers and grooming experts in Toronto to forecast this year's top trending haircuts for men and the best styling products to go along with them. Here is how you can look on-trend in 2020
Top trending haircuts/styles for men and accompanying styling products
There are more options for guys than ever before to look fresh and stay cool; mix and match features, hair length, part vs no part, or fade vs tapered haircut looks. "However, a man's haircut comes down to lifestyle and suitability and is not dependent on age or gender,"  believes Peter Gosling, from Glassbox Barbershop in Toronto, "Telling someone they need an age appropriate haircut would be making someone feel 'old,' so instead we ask if they style and how much time they want to spend on their style."  From there they make their assessment, offer some suggestions, and hopefully find something for any age that works for their client. The most notable trend right now is messy, textured, longer hair on top haircuts and hairstyles. Dino Caracciolo from the Crown Shaving Co., a Toronto based manufacturer of premium grooming products, finds that "although the short and tight fade is still a popular haircut, men are looking for simplicity and low maintenance styles. They are embracing the longer layered shag hairstyle. It's an effortless style that provides a nice textured look."  Although the trend is leaning towards longer hair and medium length men's hairstyles, there are some suggestions for short men's haircuts as they are easy to manage and look clean cut.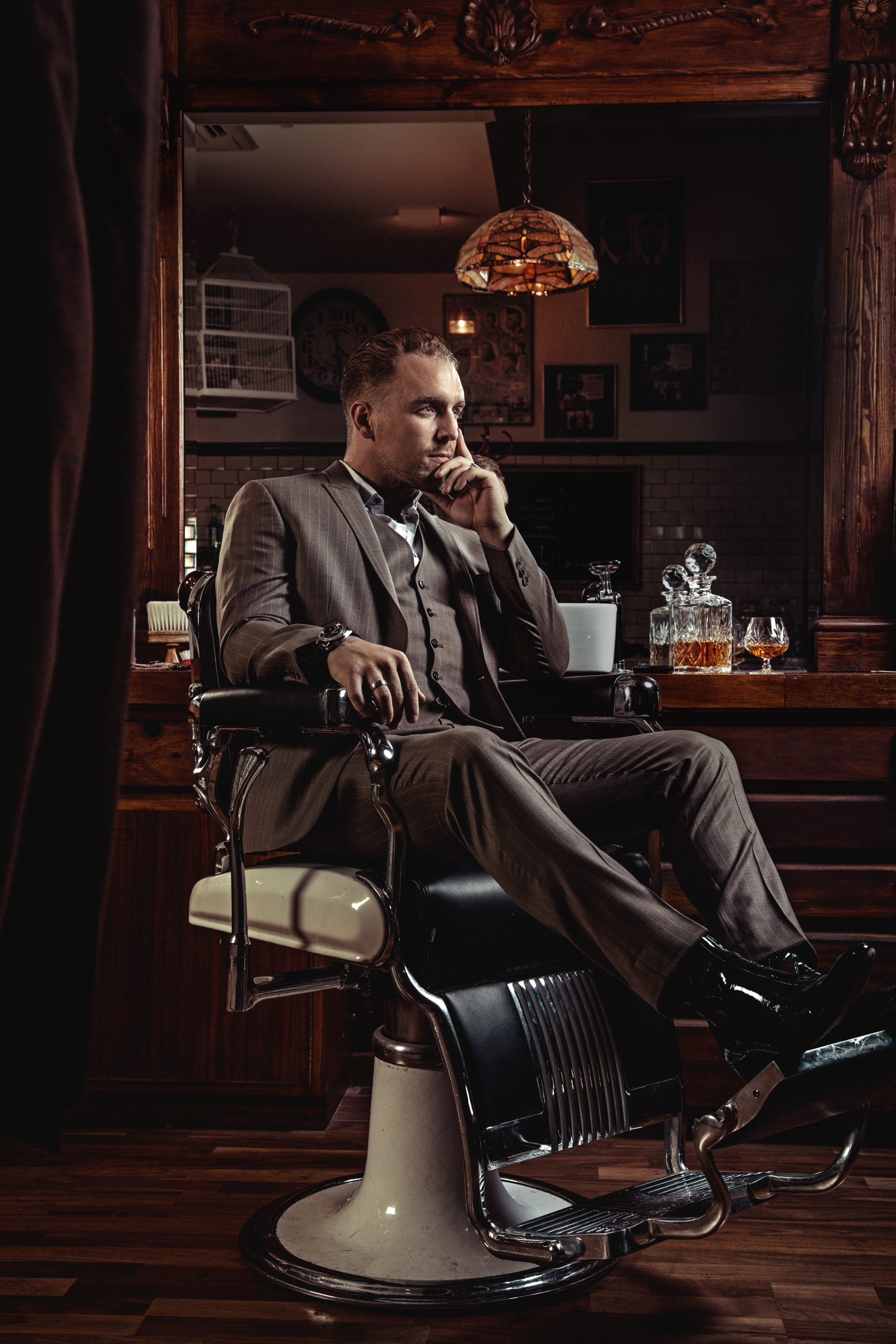 For men aged 30+
Carrying over from 2019, there's a notable amount of men in this age group and younger that are requesting somewhat medium length styles, "with still a more 90's River Phoenix influence. A shorter, soft perimeter that lays loosely around the sideburn and ears, but still a clean tapered or trimmed look for the neckline," notes Michael McIntaggart from History Barbershop.  At the Town Barber in Toronto, Chris Hammell says, "You're going to start seeing the mullet come back.  We've been getting a bunch at the shop and one of our in-house barber's has been an inspiration as well."  As for products, these hairstyles work best with the use of more matte finishing products. From the luxurious Crown Shaving Co. range, 'Hippie Killer Matte Clay' offers a unique matte finish with medium to firm hold.  "With a unique clay and beeswax formula, this product provides the wanted texture of a heavier wax without the shine, while remaining pliable," explains Dino from Crown Shaving Co. Michael from the History Barbershop recommends the paste 'Super-Dry' from the Canadian company Victory Barber & Brand, saying, "It's a gravity-defying texture paste with a woodsy fragrance and an extra-dry finish. Ideal for creating perfectly disheveled hairstyles that look effortless.  Responds well to styling with heat (i.e. a blow dryer) and easily washes out with light shampoo or Victory Barber & Brand Wash."
For men aged 40+
As men leave their thirties behind, they tend to hold onto their ideas of style and interests from that decade of their life.  Chris, from Town Barber, acknowledges that "at 40 a lot of guys start to have to make a decision in regard to keeping what the have, or accepting that not all good things can last.  The key to embracing genetics is confidence. If you overcompensate and really try hard to keep something around that's past its due date, it usually shows. Choosing a style that works with what you have is your best option."  If you still have hair to work with, a large majority of this age group are still very much into the more neo-traditional revolution that has been seen for the last five and half years or so; haircuts that revive traditional styling while incorporating contemporary elements or influences. "This usually consists of extremely short tapered sides and back with defined asymmetrical parting to allow the hair to be combed to the side on top," explains Michael.  For maintaining today's trending styles, Dino suggests "a matte paste can provide a natural textured finish while providing all-day hold.  I suggest the Crown Shaving Co. Structure Styling Cream."  The more significant change in trend for this age group is "the change from the latest years past use of wet pomades and now use of more dry pastes and clays that simulate a natural matte finish whilst still wearing these same traditional styles of haircuts," explains Michael.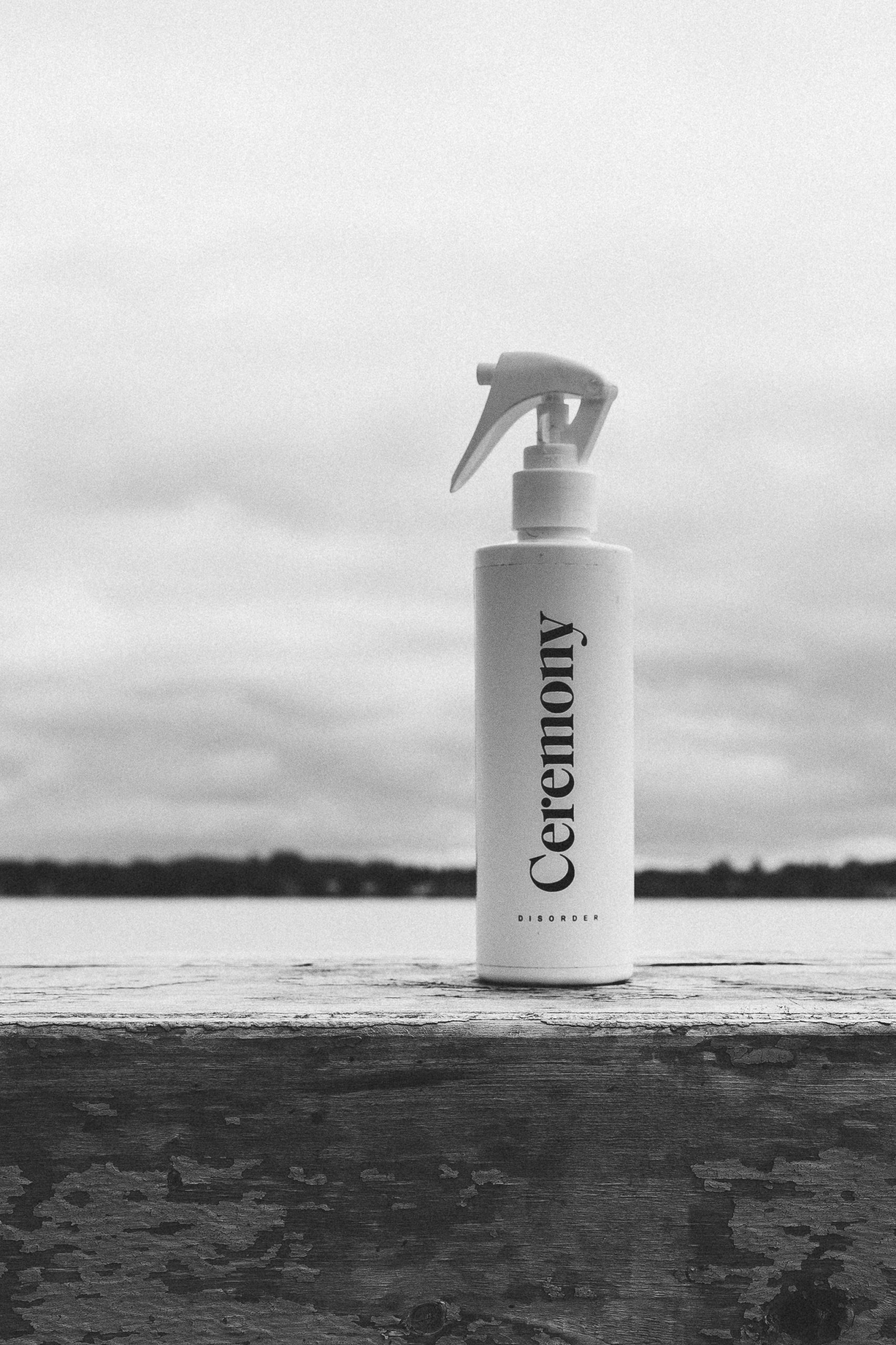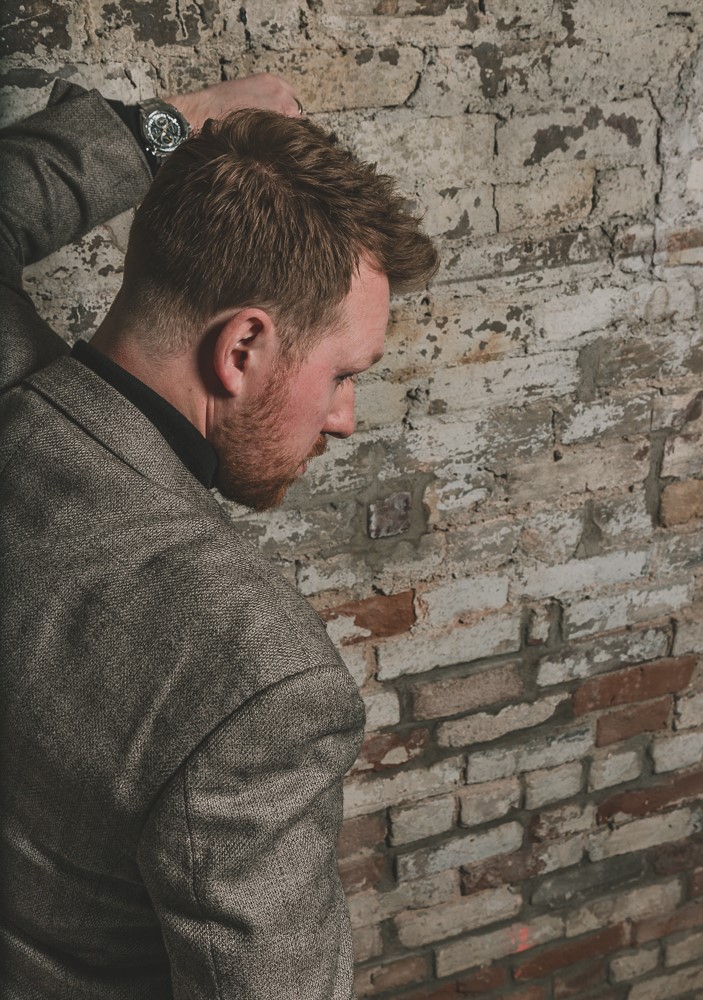 For men aged 50+
The same trend still seems to carry on for men in their fifties.  This is a great time in their life to let go of the longer styles of their past and rethink their look.  A drastic change to a refined look at this age will turn heads for sure.  History Barbershop "encourages the majority of these guys to trim a little more off the sides and back."  By 50, some men are pretty stuck on a hairstyle that they're comfortable with and "for most guys that means clean, classic, and low maintenance," states the Town Barber.  As for styling products, "wet styling products like pomades are completely dated right now," explains Peter at the Glassbox Barbershop, "Wet greasy looking hair is not flattering and I feel we are moving into more sea salt sprays, matte pastes, and natural looking textures. We have our own brand 'Ceremony' and recommend our sea salt spray called Disorder.  It designs raw, beach textured hair creating a messy, undone look, adding volume, texture, and control. It is especially great at thickening fine hair."  Hair at this age now begins to appear coarser as it starts losing pigment, "We like the Copacetic Clay which is best suited for hard to manage, unruly hair or styles which require ultimate control and seemingly weightless hold. Pleasantly scented with Aloe Vera and Lime Oil, it blends to moisturize, balance oils, and add strength to the scalp and hair," explains Michael.  The Town Barber also prefers "water-based products.  They wash out easily and they won't mess up your pillows.  In our shop, we have been really enjoying the entire line from Copacetic.  They have something for every style."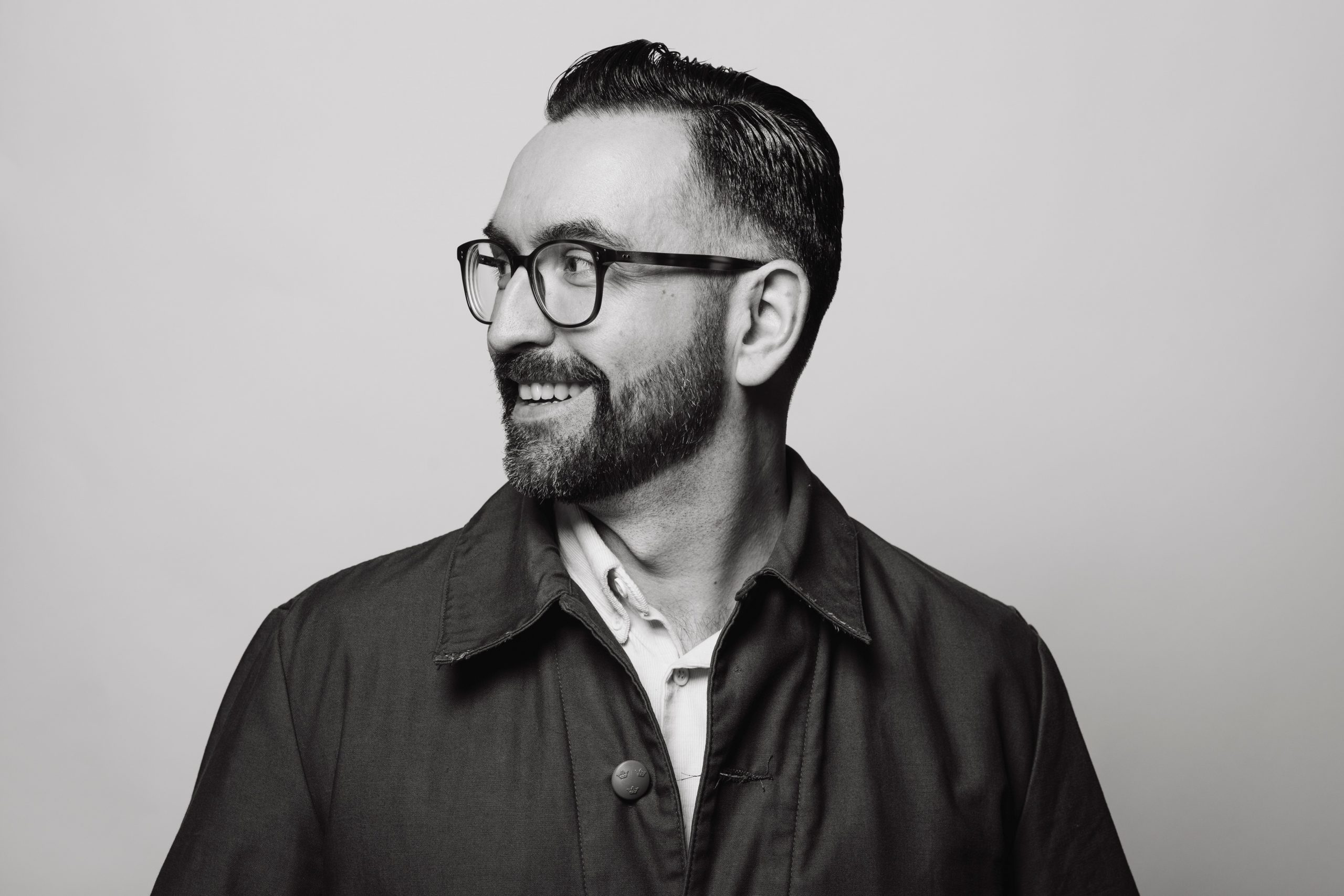 Thus, if you've been looking for a trendy new men's hairstyle or cool men's haircut and the styling products to go with it, take it from these top barbershops and start looking sharp in 2020.
History Barbershop Company
A Division of Historic Brands CA Inc.
Michael McIntaggart | President
705-526-2887
Book Online:
https://historybarbershop.com/Home
Locations:
9319 County Rd 93, Unit 5, Midland, Ontario
482 Elizabeth St., Midland, Ontario
39 Dunlop St. West, Barrie, Ontario
Crown Shaving Co
Dino Caracciolo
Kleinburg Showroom Location
10480 Islington Ave., Studio
#6, Kleinburg, Ontario
Glassbox Barbershop
338 Harbord St., Toronto, Ontario
Stylist // @petergosling
416-516-6237
Co-Owner:
@glassboxbarbershop
Co-Owner:
Director Of Sales @ceremony.supply