The Serpa Automotive Boutique on Yonge St. in Aurora has added a unique new dimension to the GTA luxury auto scene, specializing in hard-to-find, in-demand pre-owned vehicles. Our motto, Any Car, Anytime, Anywhere, means just that. Whatever vehicle you may wish, we can obtain it on the most favourable terms and bring it to you wherever you may be. With the wide network of contacts that the owners, Frank and Stefano Serpa, have developed over two decades in automotive retailing, the Boutique can best act as your representative, speaking the industry's language much more efficiently. Whether it's a supercar, like Porsche, Mercedes, McLaren, Maserati or Ferrari, or less costly models like Chrysler SUVs, Jeeps or RAM trucks, talk to us.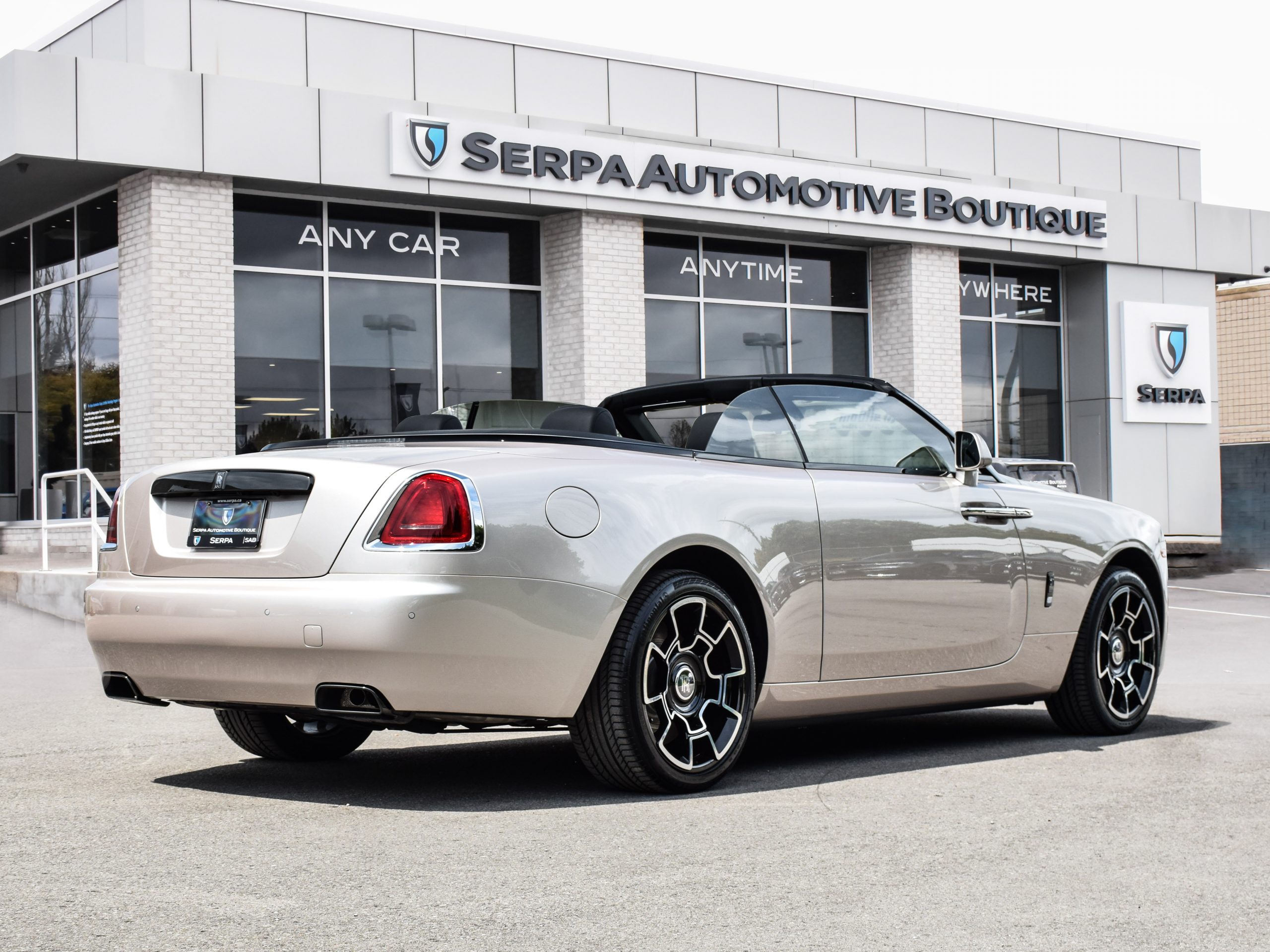 Here are examples of two very special vehicles we recently obtained: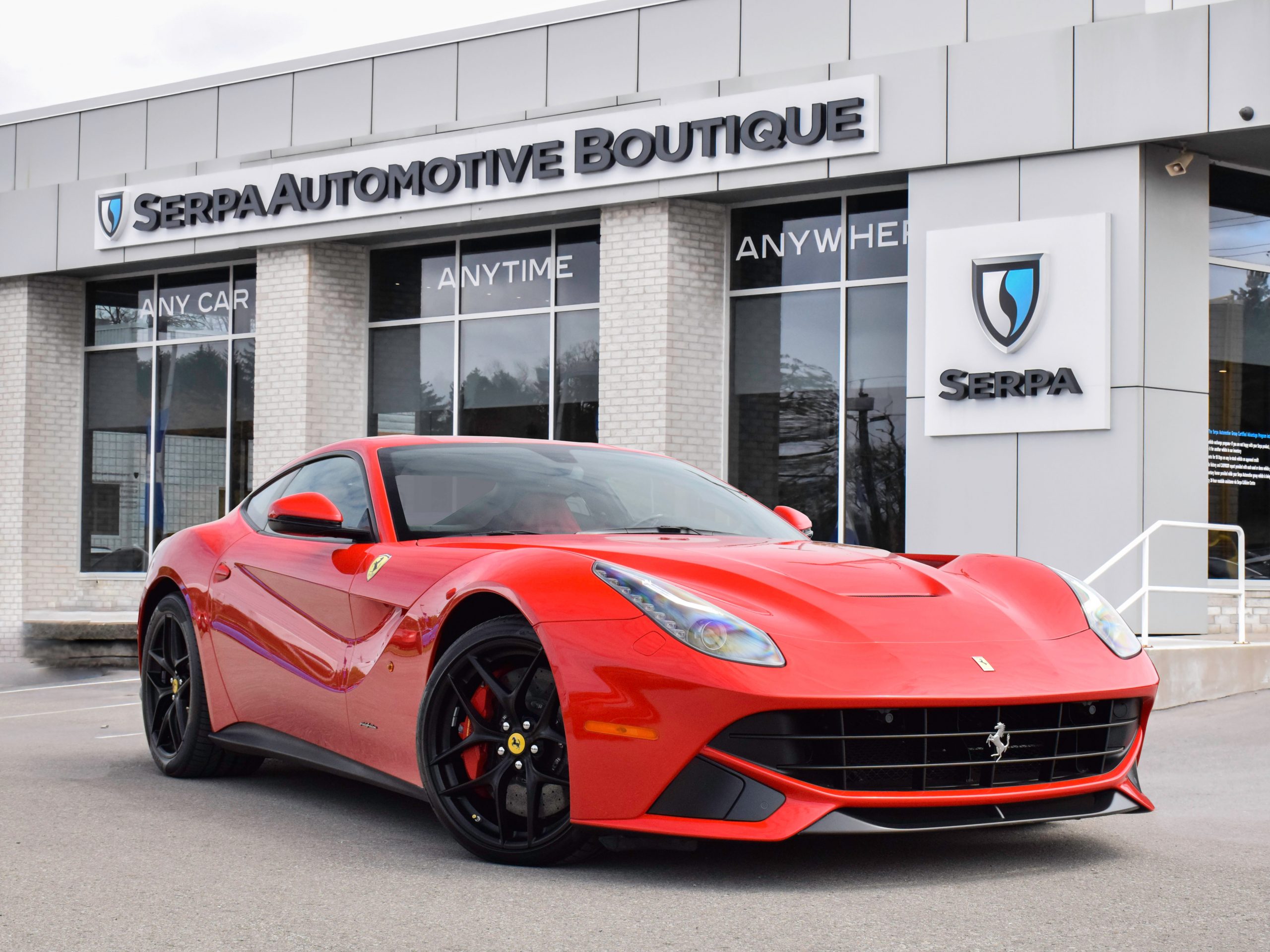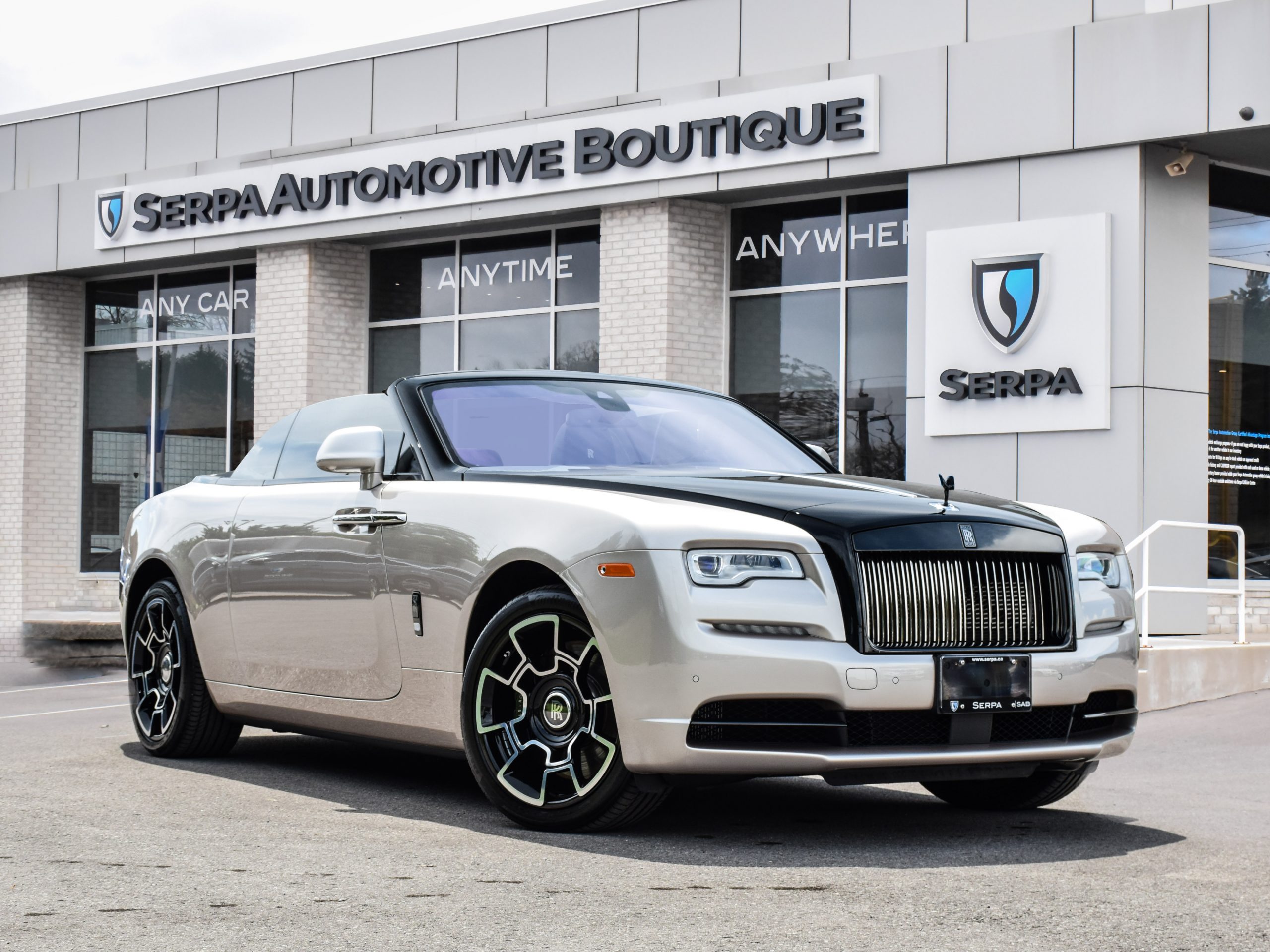 The Boutique's new red  2017 Ferrari F12 is something very special, only driven 458kms and with a 731-horsepower naturally aspirated 6.3-litre celebrated Ferrari classic V12 engine, a Ferrari tradition, under the hood. The Pininfarina styling  is pure art and borders on magical. The shape is purposeful and beautiful. Brake-cooling ducts also contribute to aerodynamic efficiency, opening only when staggeringly powerful carbon-ceramic brakes are at high operating temperatures. There is just nothing like a Ferrari.
Except perhaps the Boutique's Rolls Royce 2018 Dawn Black Badge. The 6.6-litre twin-turbo V12 engine, with 593 horsepower and 620 lb-ft of torque, is among the best and most wonderful sounding in the world. Every part of the Dawn is free of technology for technology's sake, focused only on luxury at all costs. Containing every option and feature imaginable, with full natural grain leather, and the Black Shadow line exterior, lambswool foot mats, "Black Badge" tread plates and the Rolls symbol embossed on the headrest, this highly distinctive Serpa Automotive vehicle will take your breath away.