Sir Daniel Winn's Existential Surrealism
Internationally recognized blue-chip artist, fine-art curator, awarded entrepreneur, and highly respected philanthropist, the art of Sir Daniel Winn represents a remarkable fusion of a technique reminiscent of the Renaissance masters with a contemporary approach to communicating a message that speaks to a global community. Winn's artistic philosophy conveys messages of balance, optimism, and courage by combining detailed realism with surrealistic and abstract elements. His artwork juxtaposes ideas of self-determination with providence, individualism with community, and the mundane with the exceptional.
At the age of 54, multi-talented artist Sir Daniel Winn has remarkable achievements. This Vietnamese American artist has had work on display worldwide, including at the Shanghai Art Museum in a dual exhibition with Salvador Dalí and with the work of Pablo Picasso (coming in spring 2021). He won the prestigious Médaille D'or for sculpture from the Grand Jury of the Mondial Art Academia. His oil paintings and sculptures are highly sought after, ranging from $50,000 to $5 million US. Among many other distinctions, he is the Board Chairman of The Academy of Fine Art Foundation, CEO and curator of Masterpiece Publishing, Inc., and Founder of Winn Slavin Fine Art, one of the most prestigious art galleries in Beverly Hills, which manages, fosters and connects a wide range of artists with global art collectors.
Winn was born in Bien Hoa, Vietnam, on June 19, 1966. His family evacuated to the United States when Saigon fell on April 30, 1975, with little more than the clothes on their backs. As a child refugee from Vietnam, the bright and inquisitive Winn excelled in academics while at the same time supporting his younger sibling, allowing his parents to earn a living. He went on to study medicine, despite his dream of being an artist.
In those early days, I always cherished a passion for art. Drawing and creativity came to me as naturally as breathing,
he expresses. However, while studying reconstructive surgery at the University of California Irvine medical school, he broke from family expectations and set out to pursue a life in the world of art.
Deciding to open a small gallery and frame shop, Winn had remarkable success and established other high-end galleries in Newport Beach and Laguna Beach, California. In 1997, he founded Masterpiece Publishing, Inc., which helps to identify obscure artists and develop their artistic style to bring them national and international prominence. Acting as an agent and curator, Winn curates museum and gallery exhibitions throughout North America and Asia.
In 2009, The Asian Business Association of Orange County, California, recognized Sir Daniel as one of the top Asian 'Entrepreneurs of the Year' for his outstanding work in the fine arts industry. Sir Daniel went on to earn the 2009 California Legislature Assembly Recognition Award, the 2014 California Senate Resolution Recipient as a Publisher for Contemporary Artists, and the 2018 Philanthropic Artist of the Year Award.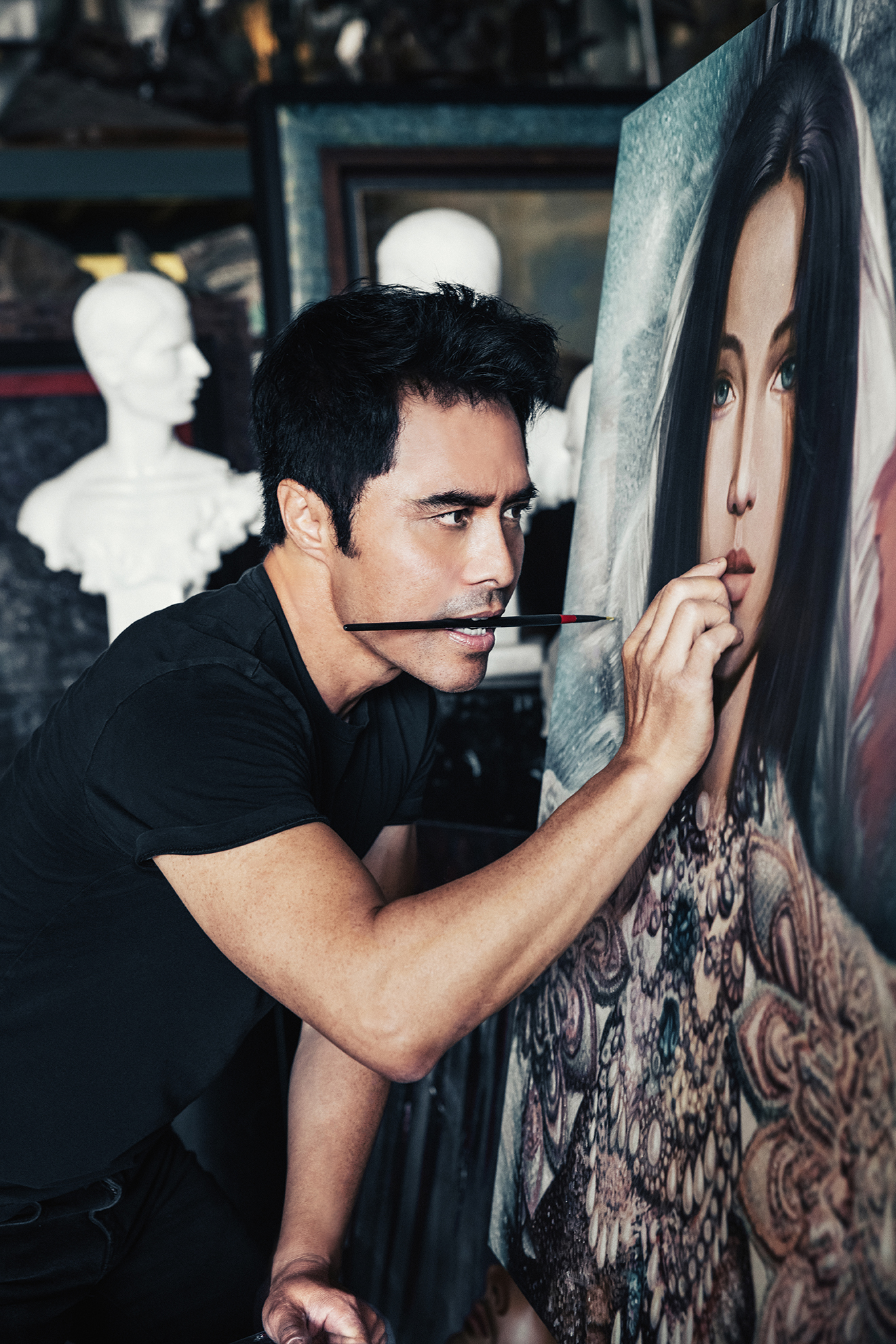 Besides his devotion to his businesses, Winn is an avid philanthropist. In 2001, Winn used his connections to establish The Academy of Fine Art Foundation, a public charity dedicated to using art for the benefit of humanity. He is also active in raising funds to provide medical services and basic necessities to underprivileged children and families in the U.S. and Vietnam. "If I see a need, I just give. Sometimes I give money; sometimes I donate paintings to auctions. When we give, we get so much happiness back," he admits. In recognition of his direct support to humanitarian causes, having directly assisted in raising over three million dollars for non-profit aid in the United States and Asia, Winn was honoured with the prestigious title of "Sir" when knighted in 2018 under the Princely House of Shaumburg-Lippe-Nachod. Sir Daniel Winn is one of only five recipients of the title in the history of this royal family.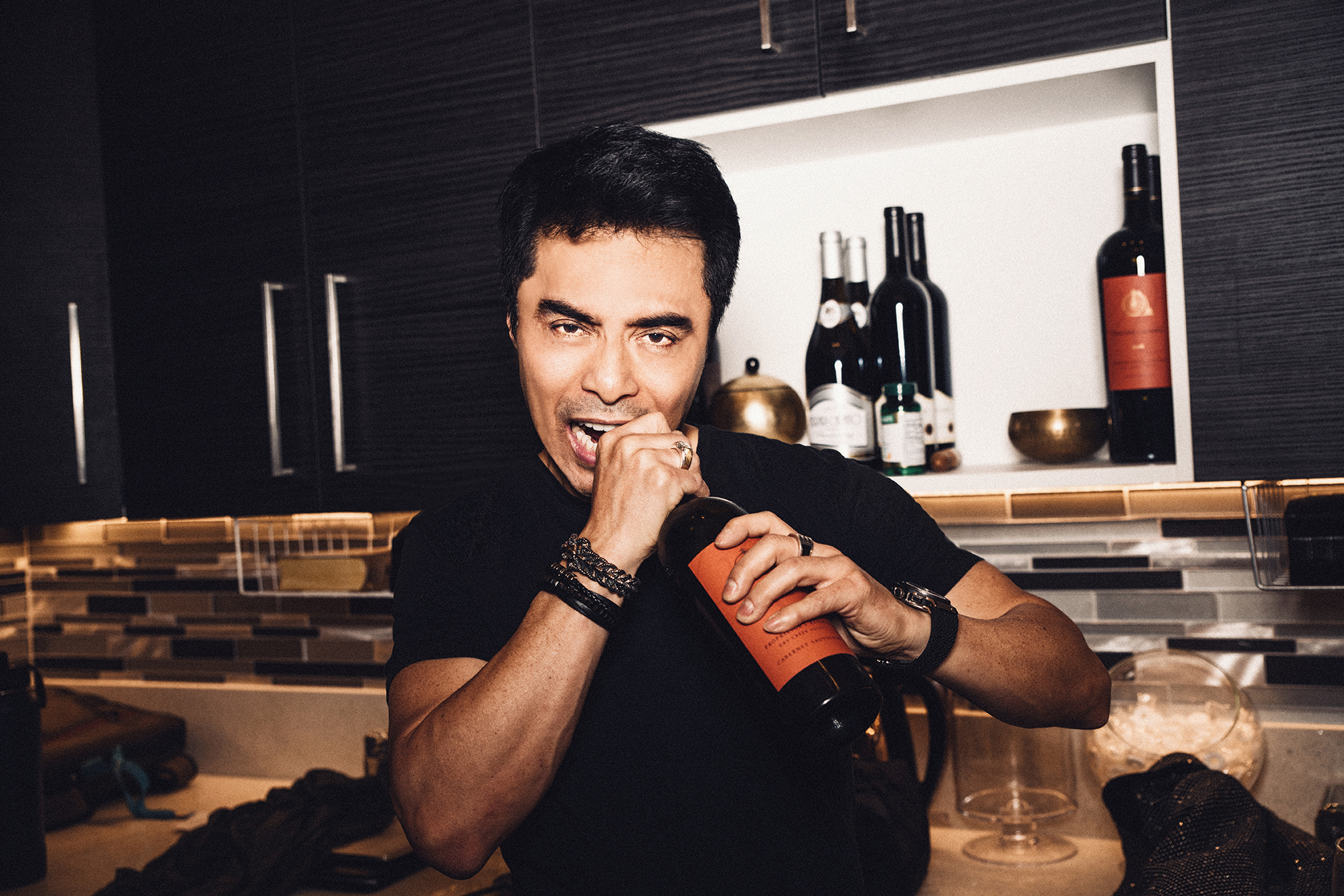 Winn's innate passion and desire to create his own art finally came to fruition in 2016 when he turned to his own canvas and brushes and began creating in a style he termed "Existential Surrealism." During the period 2016-2019, he painted more than 100 paintings and produced more than 30 sculptures. Winn's medical background also helps free this artist from using models. The human form created by his hand comes from imagination and accurately visualized proportions of the human body.
Existential Surrealism uses a surrealistic style and subject matter to encourage the viewer to examine the nature of existence. He believes, "Through a person's existence, they have the ability to create their own path in life through the use of free will. If you understand death, you appreciate life. In the same way, you can't appreciate joy if you don't understand sadness. I want to embrace both and accept both and make the best of them." The frequent use of partially translucent figures is a metaphor for the physical/spiritual duality, which is at the core of the style. Fields of surreal and abstract backgrounds represent the contrasts that define existence and illustrate a non-denominational view of universal divinity.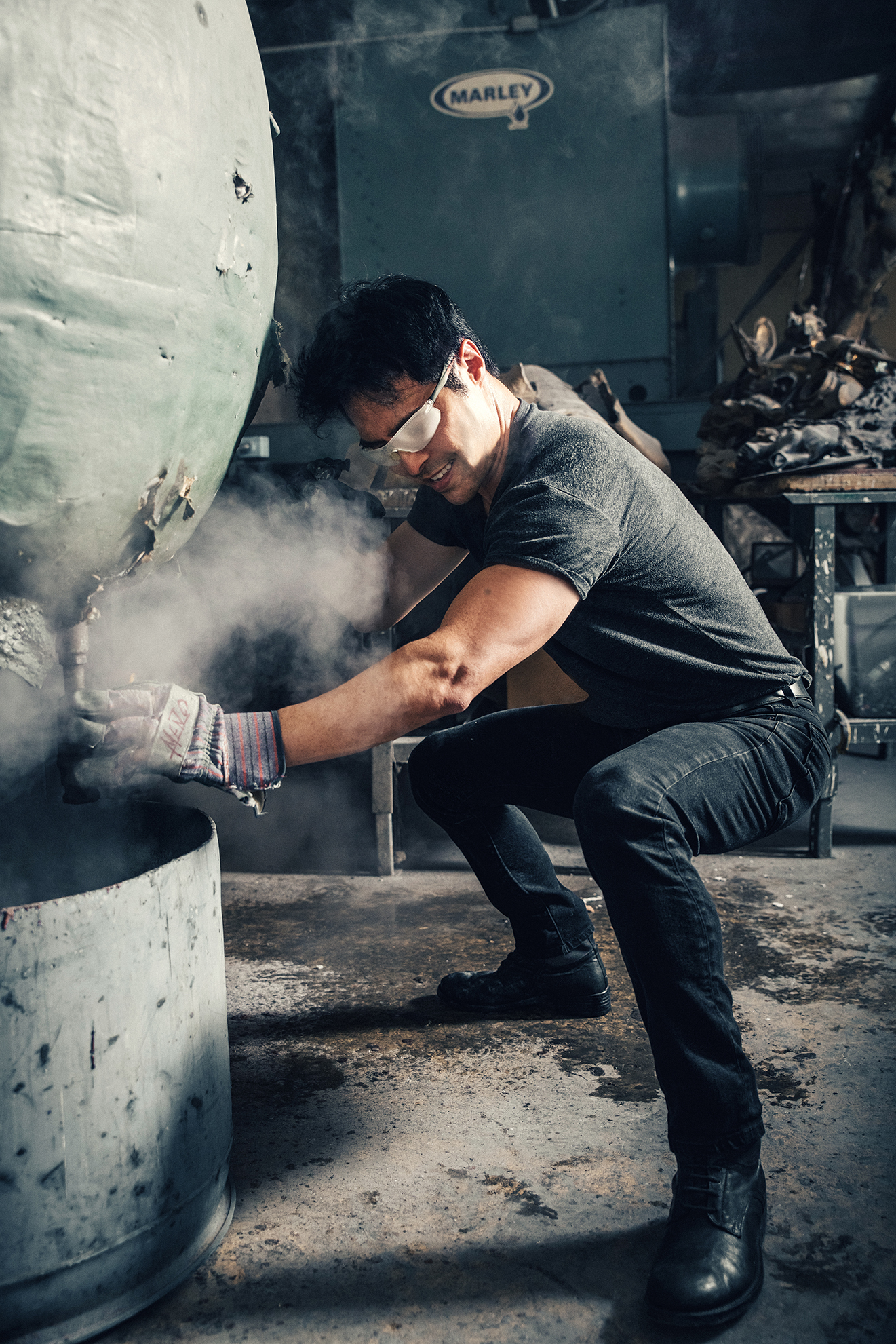 Despite the hardships of being a child refugee in the United States, his work portrays hope and inspiration. His experiences as an immigrant who overcame language and culture barriers, as well as racial discrimination, can be seen in his oil paintings that communicate the inherent dichotomy between reality and perception and between the physical and spiritual realms. "I have translated the pain and horror into my own reality, which is positive. I want to bring purity and innocence into my work because without rawness there would be no understanding of purity, grace, and beauty," explains Winn.
For an artist who aims to show the greatness of the universe and explain the reason for human existence on the pillars of the past and our own experience and imagination, the COVID 19 global pandemic not only affected him personally but his artwork as well. The pandemic has given Winn more time to contemplate and reflect on his work, what he wants to do next, and why all this is happening to the world.
"Philosophically, during my meditation, it gave me an opportunity to understand even more about Existential Surrealism, about universal truth and why everything happens the way it does, and why so many people have been affected and lost their lives. In that sense, personally, it gave me more epiphanies. I wouldn't say opportunities, actually, but it gave me more time to create a body of work that reflects our time," expresses Winn.
In terms of his art, the pandemic affected it immensely as his work and philosophy are typically very optimistic and positive. "It's always been that way. I want everybody to see my work, their lives and existence as 'the glass is half full, and never half empty,'" explains Winn. He did, however, find it very difficult to be positive during all the turmoil and uncertainty of COVID 19 and had to find a way to embrace what was happening and come to terms with what the universe has given to all of us. With the help of meditation and yoga, Winn was able to have the following realization that may also spur positive change in others and assist them in seeing the light at the end of this dark tunnel, "There is truth, and there is a purpose for every action and every incident, and there are no coincidences. In a way, there would be no sweet without the sour, or no light without the dark. So whatever darkness there is now, I would say, is a necessity for us to move forward as a culture, society, and humanity."
Sir Daniel Winn's success as an artist, entrepreneur, curator, and philanthropist is a result of his divine artistic talent, affable personality, strong work ethic, spiritual beliefs, and aspiration of helping as many people as he can, sharing,
The only true measure of our lives is the positive influence we have in the lives of others and on humanity as a whole.